Event Information
Location
Genius Loci Permaculture
450 N Leavitt St
Chicago, IL 60612
Description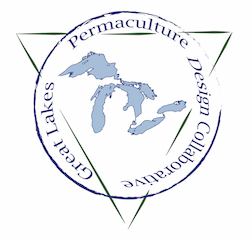 Great Lakes Permaculture Design Collaborative presents:

2018 CHICAGO PERMACULTURE DESIGN COURSE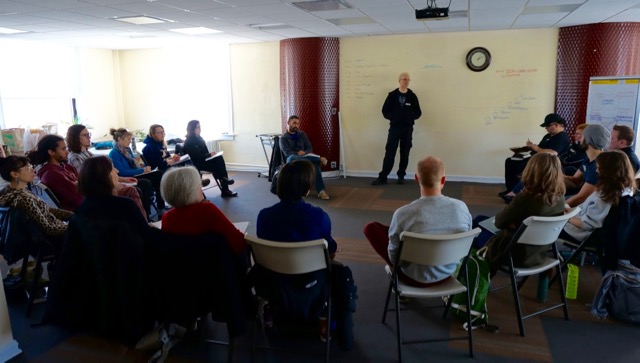 COURSE DATES: Seven, weekend classes, 84 hour course

May 5 & 6, June 23 & 24, July 7 & 8, August 4 & 5, September 8 & 9, October 13 & 14

LOCATION: Genius Loci Permaculture 450 N Leavitt St, Chicago, IL 60614

COURSE FEE: Sliding scale (from $700 - $1,400+)
We want to make this course affordable and available to everyone! The course fee is on a sliding scale from $700 - $1,400+, with a suggested base price of $1,050.

Convenient payment arrangements are available at all levels. Please think about what you can honestly and realistically afford, with consideration for us and the work we do. Because of the powerful nature of this course, we trust you to give us what's fair with all those things in mind.

Contributions above the base cost of the course ($1,050) will help to support those who might not be able to afford it.

To reserve your spot the please pay the deposit of $200. The remainder of your course price can be paid in equal installments over the duration of the course (the deposit covers the final two weekends of the course).

No one will be turned away -- please inquire for additional details/options.
Course fee includes textbook and all course materials
DESCRIPTION:

WHAT IS PERMACULTURE? Permaculture design is a holistic science and an ethical approach to organizing the world around us for the benefit of all. Permaculture is also a network of practitioners working to ensure mankind's place on this planet in an energy descent future.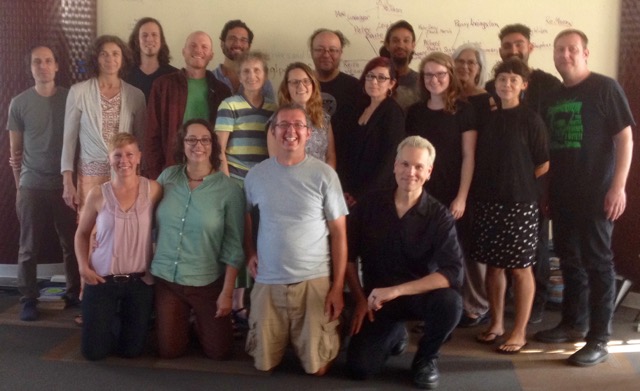 WHY STUDY PERMACULTURE?
Better understand your local environment and improve your ability to interact with the local ecosystem

Learn how to save money on food, water, fuel, energy, and materials

Engage in the beauty of a healthy home system

Learn practices that regenerate the environment and the community

Understand the role of design in your life and how to identify sustainable or regenerative design

Become part of a network that spans the globe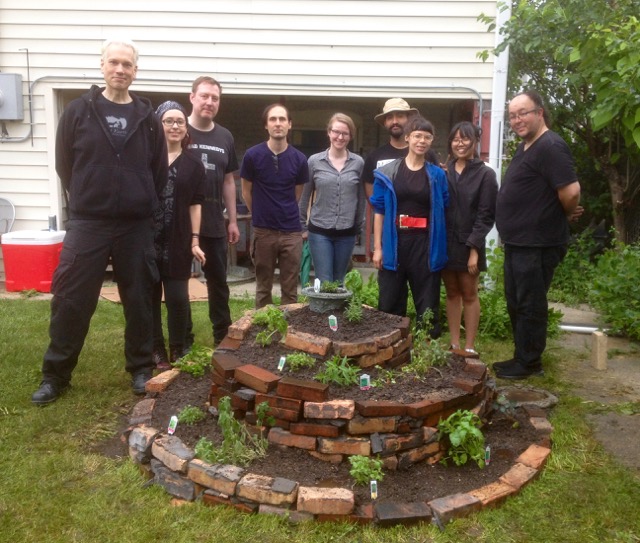 The internationally-recognized, 72-hour Permaculture Design Certificate (PDC) course yields the Permaculture Design Certificate. This course includes hands-on demonstrations and serves as an introduction to permaculture design as developed by concept co-creators Bill Mollison and David Holmgren, which opens the door to further practice, work and advanced education.


ABOUT THIS COURSE:

The Great Lakes Permaculture Design Collaborative is a trio of permaculturists from Ann Arbor, Michigan; Bloomington, Indiana; and Chicago, Illinois. We've teamed up to create a unique hands-on learning experience that can catapult you into a regenerative practice of your own.
Through the grounding of the lectures and the experience of the hands on work this course empowers you to take up permaculture design in your own life and to share a common context with the global network of permaculture practitioners.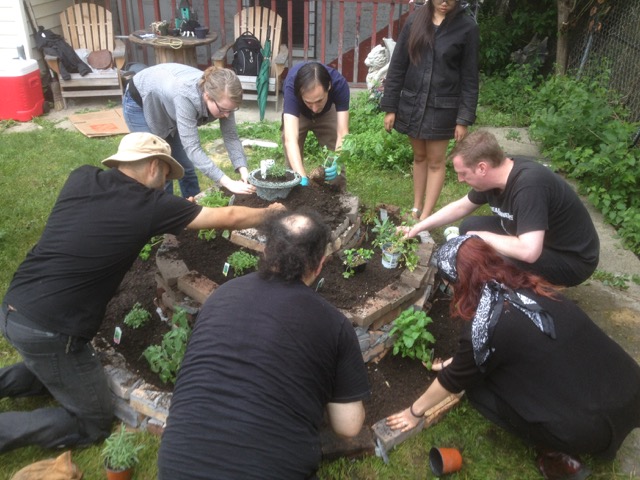 COURSE CONTENT:
This PDC is designed for greater impact through active, peer-based learning using liberating structures and other learning approaches. To enable this students complete approximately 10 hours of reading and recorded lecture in between each class. Ultimately, students will be more able to apply and adapt their learning across the wide variety of situations they will encounter.

Examples of our online lectures:



This course dives deeper than traditional lecture-based courses into the design process through case studies, hands-on activities, games and stories to build a quality foundational experience. Also, the location based nature of the course builds community that will exist after the course, giving it more impact in the local area.

I highly recommend this course to anyone wanting to deepen their knowledge of Permaculture, learn from a dynamic team of instructors, and connect with likeminded people in and around your local area. - Nate 2016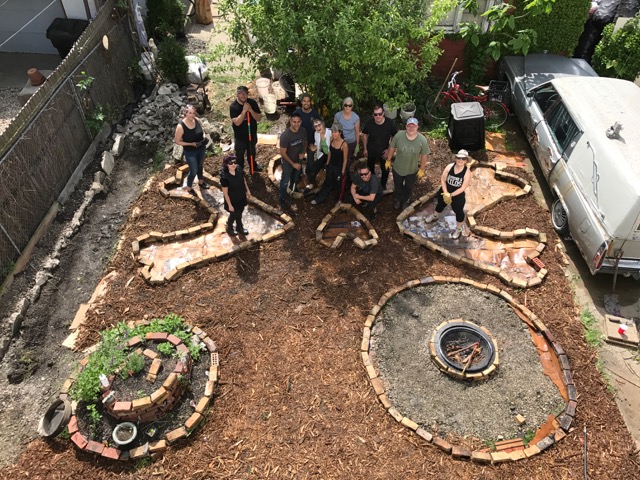 CURRICULUM INCLUDES:
The Local Ecosystem
, Trees, Forests, Plants, and Cultivated Ecologies
, Tropical, Arid, & Cool Climates
, Broadscale Landscape Design, 
Urban Permaculture, 
Ecovillage and Neighborhood Design, 
The Built Environment
, Energy & Appropriate Technology, 
Garden Design/Seed Saving/IPM
, Waste & Bioremediation, 
Climate & Biogeography
, Home System
, Soil
, Aquaculture
, Design for Catastrophe, 
Access to Land (Settlement Patterns), Intro to Permaculture
, Design Methods, Mapping & Process
, Systems Thinking & Pattern Language, 
Ethics & Principles
, Patterns & Pattern Application
, Microclimates
, Reading the Landscape, 
Design Exercises, 
Water, 
Earthworks, 
Dig a Swale, 
Animals, 
Economic Systems
, Social Systems
, Pattern Language & Conceptual Design Process
, Design Interview Fishbowl


FACILITATORS:

William Faith Upon encountering permaculture for the first time in 2005, the nature of his artistry and activism changed for the better, both finding a confluence in permaculture. Shortly after completing a permaculture design course at the Ecovillage Training Center at The Farm in Summertown, TN in 2006, he co-founded Ars Terra, a sustainable homestead project in Palmdale, CA, where he taught several permaculture courses and workshops before moving to Chicago, where he co-founded the Chicagoland Permaculture Guild in 2012, and completed an advanced permaculture design course at Kinstone Academy of Applied Permaculture in Fountain City, WI in 2014. In 2015, he completed an advanced permaculture teacher training at Kinstone, became board president of the Great Rivers and Lakes Permaculture Institute, co-facilitated the first ever vegan PDC in the U.S. at Wild Earth Farm & Sanctuary in Irvine, KY and also launched Genius Loci Permaculture, a full-service Design, Build and Education firm.

William regularly gives presentations on permaculture at libraries, colleges and universities, eco/green fairs and festivals and private events, including several radio interviews on the subject.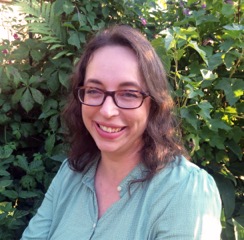 Rhonda Baird is a seventh generation Hoosier, with deep ties to the forested hills and rivers of southern Indiana. In 2005, as she was finishing up her second stint in graduate school, she stumbled into a Permaculture Design Course with Peter Bane and Keith Johnson and never looked back. From the end of that course, she began apprenticing as a teacher. She holds diplomas in Education and Site Design from the Permaculture Institute of North America.
In 2006 she co-originated the Bloomington Permaculture Guild. In 2008, she began working with Permaculture Design Magazine (formerly The Permaculture Activist) and began Sheltering Hills Design, LLC. She presented at both North American Permaculture Convergences (as well as serving on the 2016 core organizing team); co-originated the Great Rivers and Lakes Permaculture Institute, and serves on the diploma committee for the Permaculture Institute of North America. She also sits on advisory committees for Permaganic (farm certification for permaculture-based farms) and Cambia (a regenerative system of almond-farming based in California).
CONTACT:
Please feel free to contact us with any questions you may have.
Reach out to William Faith at william@geniuslocipermaculture.com or call (213) 344-7149
We look forward to seeing you at the course!
Date and time
Location
Genius Loci Permaculture
450 N Leavitt St
Chicago, IL 60612