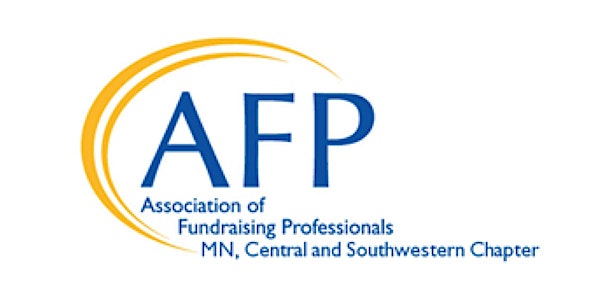 2018 Central and Southwestern Minnesota AFP Annual Fall Conference
Event Information
Location
American Heritage National Bank - Conference Room
2915 2nd Street South
St. Cloud, MN 56301
Description
Are you looking for tools to increase your knowledge and success in the field of philanthropy? If so, please join us at the 2018 Central and Southwestern Minnesota Association of Fundraising Professionals Annual Fall Conference.
This one-day conference will feature keynote speaker Marcy Heim – The Artful Asker, along with Mike Burton, External Relations Officer at the Initiative Foundation and Caryl Turnow, Executive Director at the Central Minnesota Community Foundation.
By attending conference, you will have the opportunity to learn from and interact with fundraising experts and network with your peers. You will also have the ability to earn Certified Fund Raising Executive (CFRE) continuing education credits.
Event Co-Sponsors: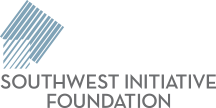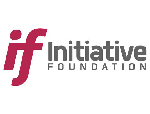 Event Schedule:
8:15a-8:45a: Registration and Networking | Visit with Marcy!
8:45a-9:00a: Welcome - Crystal Nutt, Board President, AFP Central and Southwestern Minnesota Chapter
9:00a-10:15a: Dial Down the Drama – Dial Up Your Success! (In Fundraising and Life) - Marcy Heim, The Artful Asker
10:15a-10:30a: Break
10:30a-Noon: Face to Face for the First Time! - Marcy Heim, The Artful Asker
Noon-12:45p: Lunch (Marcy Heim Table Conversation)
12:45p-1:30p: Donor Advised Funds: What's in it for Non-Profit Organizations? Mike Burton, Initiative Foundation and Caryl Turnow, Central Minnesota Community Foundation
1:30p-3:00p: How to Ask for Anything - Artfully! - Marcy Heim, The Artful Asker
3:00p-3:15p: Closing Remarks and Annual Meeting - Crystal Nutt
Session Information:
Dial Down the Drama – Dial Up Your Success! (In Fundraising and Life): "Fundraising is hard." We spend precious energy and time engaged in emotions that don't serve us. In fact, they can drain us. How many times have we wasted minutes, hours, even DAYS lamenting about what might happen if… that major gift doesn't comes in? We miss our goal – fundraising, exercise reps, whatever? They don't want to meet with us? We have a change in leadership? Our kid acts out? WHAT IF OUR CELLPHONE DIES? OMG!
Turn overwhelm into confidence, clarity and fundraising success! Join Marcy Heim, dynamic (and sometimes dramatic) speaker, major giving veteran, Mom, executive director, Girl Singer, life coach, author, and consultant to those composing a good world and dial down the drama. Laugh, reflect AND take away real tools to make the shifts that dial up your success – in fundraising and life.
Face to Face for the First Time! Learn more about how to secure the first meeting with a potential new donor. Plus, our long time annual fund top donors… they are your new prospective major gift donors! Your major gifts require a relationship beyond the letter and phone they have been part of, but that's scary – for the donor and for us. Suddenly we are going to be Face-to-Face for the first time! Learn tips for how to ask for the appointment. What conversations bring us these first Face to Face encounters. What are the goals of the visit? What makes this first experience the beginning of something wonderful? Learn how to build trust, comfort and confidence in each other AND magnify your shared values and interests. Join Marcy Heim and get Face to Face with the best mindset and actions that make this first visit the first step in creating a lifelong partnership.
Donor Advised Funds: What's in it for Non-Profit Organizations? A donor-advised fund is a philanthropic giving vehicle administered by a charitable sponsor. A charitable sponsor is a 501(c) (3) organization that has legal control over the donor advised fund and is responsible for operating and maintaining it. Charitable sponsors include public charities, community foundations, and charitable funds that are associated with an investment firm. Donor-advised funds are the charitable vehicle of choice for a rapidly increasing number of donors. Whether this is good or bad news is a matter of debate, but their growing attractiveness to both donors and sponsoring organizations is not. They have become a force that must be understood and considered by all nonprofit organizations.
How to Ask for Anything - Artfully!: What if you had a specific 3-sentence recipe to ask for anything? What EXACTLY do you say? Marcy's 3-sentence ask will give you a clear path. As she says, "A confused donor doesn't give and a confused fundraiser doesn't ask." Get crystal CLEAR on exactly how to write and speak an ask. You'll also learn how to apply this ask formula not only to major gifts, but for event sponsors, operations, board service, endowment gifts and annual fund leadership gifts. You may rock at creating a great relationship but the gift comes from a clear ask confidently delivered. Learn how to do it with Marcy.
Speaker Biographies:
Marcy Heim, CSP, CFRE, PLCC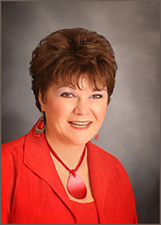 Marcy's a proven major-gift expert, life and fundraising coach, author, keynote speaker, singer and mom. She inspires others to create their mindset and actions for optimal giving results and joy.
For 23 years she managed her major gifts team at the UW Foundation team through 3 campaigns, one $1.8 billion. She has personally ask for millions. Her book, "Empowering Your Board to Serve as Effective Development Ambassadors" is a staff and board training tool worldwide.
As a professional singer…her catchy fundraising songs sprinkle all her presentations – and YES…you get to sing along!
Her firm, The Artful Asker, has successfully steered non-profits of all sizes and types to increase major giving capacity and ALL WORK TOGETHER to create amazing partnerships with givers and stakeholders.
She been awarded the CASE Crystal Apple and AFP's Outstanding Fundraiser. She's an AFP Master Teacher, a CFRE Certified instructor and has been featured internationally for 10 years. Over 11,000 have embraced her "Making an Artful Ask" tool to confidently ask for what they want. VIP clients produce amazing increases in major gift capacity and enhanced cultures of generosity.
She's earned the Certified Speaking Professional designation, the Certified Fund Raising Executive credential and the Professional Leadership Coaching Certification.
Mike Burton, External Relations Officer - Initiative Foundation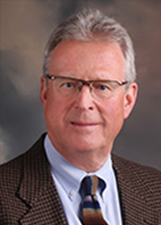 Mike Burton became External Relations/Planned Giving Officer at the Initiative Foundation in December of 2014. Prior to IFound, he was Executive Director of the Cuyuna Regional Medical Center Charitable Fund (Foundation), Director of the Brainerd Lakes Area Community Foundation, an affiliate of Central Minnesota Community Foundation, and Real Estate Officer for the Minnesota Real Estate Foundation, also an affiliate of CMCF, all rather overlapping from 2005 to 2014. Mike started his development career as creator of St. Josephs Foundation at St. Joseph's Medical Center in Brainerd in 1990, now Essentia, and followed that as the Senior Director of Development for the western U.S. for Ducks Unlimited from 1994 to 2005 before being happily welcomed home to central Minnesota.
Caryl Turnow, Executive Director - Central Minnesota Community Foundation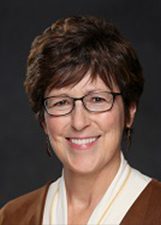 Caryl Turnow became Executive Director of Central Minnesota Community Foundation in June of 2016. Prior to CMCF she was a Development and Planned Giving Officer at the Northwest Minnesota Foundation working with individuals and communities to raise $4.5 million annually. Before her work in fund development, Turnow worked in business development assisting entrepreneurs with small business loans and technical assistance. She is both a Certified Fundraising Executive (CFRE) as well as a Certified Public Accountant (CPA). She previously owned and operated an accounting practice in Roseau Minnesota for nine years.
Questions about the Event?
Contact an AFP Event Committe Board Member:
Wendy Haus: 320.650.1675 or whaus@ccstcloud.org
Stefanie Ryan: 320.214.5600 or stefanier@bethesdawillmar.com
Date and time
Location
American Heritage National Bank - Conference Room
2915 2nd Street South
St. Cloud, MN 56301