Description
CDCB Industry Meeting: Future of Phenotyping
How technology is shaping phenotypes in the genomic era
Dairy producers, industry representatives and genetic enthusiasts are invited to exchange ideas about the future of genetic evaluations and data collection at the CDCB industry meeting on Tuesday, October 2, during World Dairy Expo.
Registration deadline: Thursday, September 27th.
Please join in the interactive, forward-looking agenda.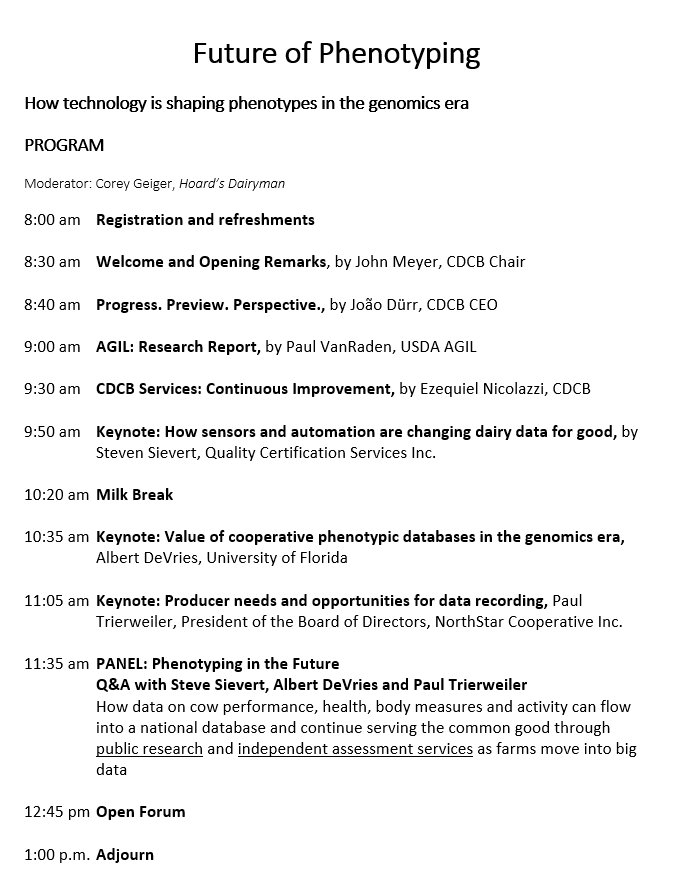 Doors will open at 8:00 a.m. for coffee, pastries and fellowship, and the program will start promptly at 8:30 a.m. The meeting will adjourn at 1:00 p.m.
We kindly ask that guests pre-register via Eventbrite to ensure enough seats and refreshments. We will also welcome walk-ins on October 2.