2018 CCWJ Annual Seminar: Engineering Tools for Quality, Productivity, and Economics of Welding

Thursday, June 14, 2018 from 8:00 AM to 5:00 PM (MDT)
Event Details
Engineering Tools for Quality, Productivity, and Economics of Welding
2018 CCWJ Annual Seminar
Welding is the core technology of metal manufacturing and fabrication. Yet experience and technical skill alone is no longer sufficient to compete in an increasingly global environment, where the economics of manufacturing are becoming a major concern. As quality levels of welds produced in countries with cheaper fabrication cost improve, it is paramount to focus on the economics of welding, improving existing processes and procedures, and consider new technologies that increase quality, efficiency, and productivity. It is the aim of this seminar to make available tools and a high level of understanding of economics of welding to the attendees, and provide a foundation for a new approach to designing weld procedures that help make the industry more productive and efficient. A wide range of topics will be covered including practical tools for developing welding procedures, economics of shielding gas selection, automation of pipeline welds, hybrid additive manufacturing, and welding management.
Practical Tools for Developing Welding Procedures
Patricio Mendez (Canadian Centre for Welding and Joining, UofA)   
This presentation will discuss practical tools that can be used to develop welding procedures at the conceptual stage. You will learn how we can predict key practical factors related to the quality of weldments such as cooling rate, size of heat affected zone (HAZ), as well as the resulting hardness on the basis of a few characteristic values associated with welding thermal processes. Even though they are based on fundamental physics, these simple calculations can be done on a handheld calculator in a few minutes, and we will demonstrate how good the accuracy of the obtained results are by comparing them to experimental measurements.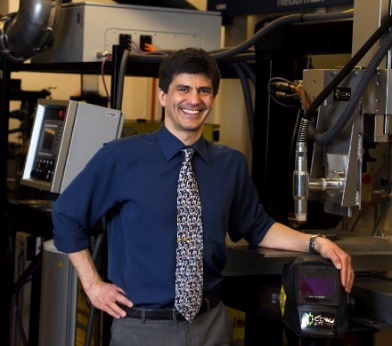 Prof. Patricio F. Mendez is the inaugural Weldco / Industry Chair in Welding and Joining, as well as the Director of the Canadian Centre for Welding and Joining.Patricio holds Ph.D. and M.S. degrees in Materials Engineering from the Massachusetts Institute of Technology (MIT), and a Mechanical Engineering degree from the University of Buenos Aires (Argentina). His areas of research and teaching focus on welding and materials processes and their mathematical modeling including heat transfer, fluid flow, phase transformations, and their simultaneous interactions. Patricio enjoys riding and repairing bicycles and playing piano and electric bass.
Productivity and Economics of Automation in Pipeline Welding
Giovanne Lopez (CRC Evans)
Automation and mechanization are playing an ever increasing role in helping fabricators in all industries to improve productivity while maintaining high weld quality. Companies looking to capitalize on this recent trend will find themselves facing the difficult question of how to determine the optimal level of automation (if any) considering the often competing factors of productivity and economics. This talk presents a case study on the implementation of welding automation in pipeline construction including an analysis of the various factors that help determine whether or not to implement mechanized welding processes on a given project. This presentation will also include an introduction of the considerations and potential benefits for inspection and quality assurance when moving to mechanized welding from semi-automated or manual processes.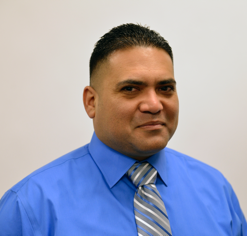 Giovanne is currently the Welding Engineering Department Manager of Onshore West for CRC-Evans Automatic Welding where he is responsible for managing projects for the North and South America markets, specifically overseeing welding procedure qualifications in the Houston, Texas, USA and Edmonton, Alberta, Canada offices. Giovanne has more than 10 years of experience in development and support of automated welding processes and equipment as the Welding Engineering and Sr. Welding Engineer with CRC-Evans Automated Welding Division. He has qualified welding procedures throughout the world. He is an AWS Certified Welding Inspector as well as an independent Welding Consultant. Giovanne is also a member of the Texas State Technical College School Board Advisory Committee. Giovanne earned his B.S degree in Metallurgical and Materials Engineering from the University of Texas – El Paso.
Making the Business Case for Additive Manufacturing in Production
Gentry Wood (Apollo Machine & Welding Ltd, Apollo Laser Clad)
This presentation will introduce a hybrid additive manufacturing approach that has been developed and successfully applied for dimensional repairs of downhole tool product by laser cladding technology, an industrial additive manufacturing technology, to optimize the maximum lifetime and reliability in harsh environments. The approach combines both additive and subtractive process paths and has significantly reduced the overall manufacturing costs and improved the production efficiency of many high-value, high performance components. It also substantially improves the environmental impact by reusing components with minimal damage and reducing the typical energy consumption associated with recycling and remanufacturing. The presentation will demonstrate the impact of this approach by comparing case studies of the traditional manufacturing processes and the hybrid manufacturing method.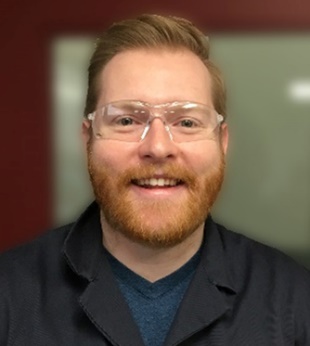 Gentry Wood is a graduate from the Canadian Centre for Welding and Joining (CCWJ) where he completed his PhD in modelling of the geometry of laser clad beads. He has been associated with Apollo since the summer of 2011 where he worked as a metallurgical intern. He has 4 first author peer reviewed publications, 2 co-authored publications, and 10 national and international conference presentations. Gentry is actively involved in the welding community and technical societies. He is an expert delegate of the Canadian Commission of the International Institute of Welding (CCIIW) in Commission IV on Power Beam Processes, a member of the American Welding Society (AWS) Technical Papers Committee, Vice Chair for the Canadian Welding Association (CWA) National Advisory Council, and he is the Vice Chair for the local Edmonton CWA Chapter.
Economics and Quality Considerations of Welding Equipment
Robert Ritchot (Lincoln Electric)
In this presentation you will receive an overview of economics and quality considerations of welding equipment and learn how "smart" welding equipment is going to change the conventional way we look at things in traditional welding processes. We will look at the balance between quality and productivity, especially how improving the welding environment can contribute to high-productivity welding processes and reduce the overall operation costs. We will also cover the vital role of robotics in the future of welding in many applications and how it can lower costs for production, labor, materials, and reduce safety risks whilst ensuring consistent quality. Special attention will be given to strategies and approaches to increase the productivity of manual welding that can make human welders more competitive with robotics.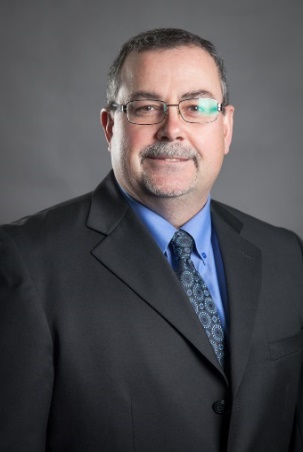 Rob Ritchot is the District Manager at Lincoln Electric for the Midwest region in Canada. Productivity solutions including robotics and new developments in consumables and waveforms have been of particular interest.  Rob graduated from University of Manitoba with a BSc of Engineering (AE) in 1987 and has worked at Lincoln Electric for the past 30 years.  Welding cost reduction solutions was a focus and internal software was created to better understand the dynamics of costs in a shop situation.  Recent initiatives have been focused on improving the welding environment using today's latest technologies.  Rob spent some 20 years involved in WIC/CWA Winnipeg Chapter executive performing just about every position.  Activities enjoyed are fishing, camping, snowmobiling and of course the welding industry.
The Life Cycle of a Weld: Expanding the Definition of Welding Management
Luke Ludwig (Enbridge Inc.)
With advancements in materials, design capabilities and construction techniques, the historical definitions of Welding Management are due for an update.  Luke will present his thoughts on how to expand the definition of welding management for fabrication and construction welding projects including the adoption of new tools during the planning phases of a welding project.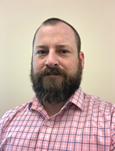 Luke has over 25 years of experience spanning the entire breadth of the welding fabrication and construction industry, from his start as an ABSA B-Pressure Journeyman welder, to his current role as Sr. Welding Specialist at Enbridge Pipelines. At Enbridge, Luke operates as an internal welding consultant responsible for managing the company's welding specifications and developing joining programs for pipeline construction projects. Luke earned his Welding Engineering Technology diploma from the Southern Alberta Institute of Technology (SAIT), and holds a B.S. degree in Materials Engineering from the University of Alberta. He currently volunteers with industry committees including Canadian Standards Association (CSA), American Petroleum Institute (API), Canadian Energy Pipelines Association (CEPA) and the American Welding Society (AWS) Alberta Section. Luke is also an independent Welding Consultant and Engineering Specialist for LML Welding Consulting Ltd.
About the CCWJ:
---
The CCWJ has been a foundational part of the chapter's membership and activities. The centre opened in May 2010 to revive the welding engineering education at the UofA and to address the needs resource-based industries in Canada. In only a few years, the CCWJ has become a focal point for welding research in the province. The centre boasts over 3500 sq ft. of welding research space, full online data logging capability, latest generation computer controlled power supplies, a full metallography lab, a gas chromatographer for hydrogen/oxygen/nitrogen analysis, quench dilatometer, full-size instrumented impact testing, and has two high speed cameras with imaging capabilities up to hundreds of thousands of frames per second.
When & Where

Room 8-207, Donadeo Innovation Centre for Engineering
9211 116 St, NW
Edmonton, Alberta T6G 1H9
Canada

Thursday, June 14, 2018 from 8:00 AM to 5:00 PM (MDT)
Add to my calendar