2018 CASPA Career Talk and Job Fair-setting your career milestone
Description
Registration is required.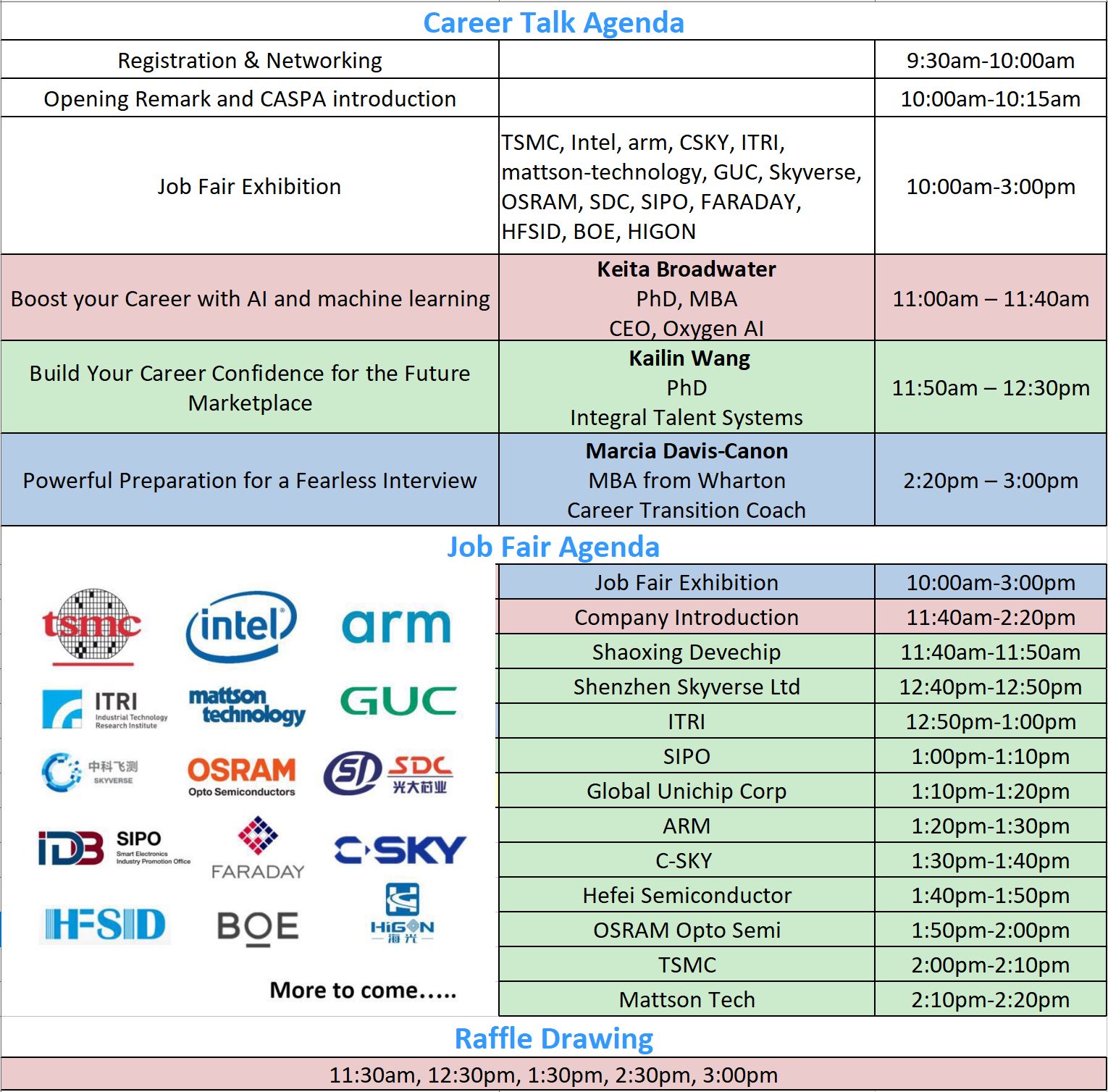 Link: Job details (Equal Employment Opportunities)
Job Openings -
From Semiconductor Design company to Fab Equipment…
From VP/Director/Manager to Senior Designer, Junior Engineer, fresh graduate…
From AI, Machine Learning, Cloud Computing, to GPU algorithm
From QA, Application, Testing, to Senior Scientist…
**Be prepared to interview with hiring managers and recruiters at the CASPA High-Tech Job Fair, Professional Dress (suit & tie or business suit) required. Bring plenty of resumes.
Look forward to seeing you in 2018 CASPA Career Talk and Job Fair!
Sincerely,
Mingyu Qu, Executive Board of Director, CASPA
Brandon Wang, Chairman and President, CASPA