Description
---
TRANSFORMATION MISSION TRIP
Local package: $920 CDN
July 16th-23th, 2018 (Early Bird Price available until May 15th)
Includes:

A full week of Missions: hear from local and global transformation leaders, experience daily worship, hands on mission excursions (incl. Baptisms in the Square, "Flippin Fridays" Outreach, Niagara Falls, etc) and receive ministry for you and your family.
Lunch and Dinner Daily


---
FREEDOM HOUSE
1 Market Street, Brantford, ON, N3T 6C8
---
LODGING
The Local Package does not include accommodation. Please contact us directly at nicki@freedomhouse.ca and we can help you with recommendations.


---
HOSTS
Benjy and Jesica MacNaughton Trip Leaders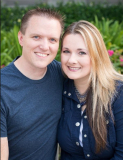 This week in Brantford will truly be a Transformation Experience for you, your family, and your team! You will be immersed in the inner-workings of city transformation through daily training times, kindness projects and community outreach events. Transformation is happening in Brantford, and we want you to experience it for yourself to bring home the anointing to impact your city!


---
FAQs
Transfer, Cancellation & Refund Policy
Your Registration is nonrefundable except to a limited extent in case of personal emergency. Your registration is transferrable to a new participant.
Regarding personal emergencies, we understand that such unexpected life events happen. Should you decide to request a refund due to a personal emergency, we review such requests on a case by case basis. If your request is approved, you are subject to the following limitations:
Full money back minus a 10% administrative fee for a request made not later than 90 days before the start of the event.
50% Money back for a request made not later than 60 days before the start of the event.
100% Nonrefundable for a request made later than 60 days before the start of the event.
Can I update my registration information?
Yes! You can easily view and edit your registration information on file by logging into your Eventbrite account.
Is my registration/ticket transferrable?
Yes! If you cannot attend the event and would like to transfer your registration to a new participant, you can easily do so by logging into your Eventbrite account.