2018 California Macroeconomics Conference

Friday, October 26, 2018 from 8:00 AM to 7:00 PM (PDT)
Event Details
All California Economists are Welcome to Attend the...
3rd Annual
CALIFORNIA MACROECONOMICS CONFERENCE
October 26, 2018

Claremont McKenna College

All sessions held in Freeberg Forum in the Kravis Building at CMC
---
8:00 – 8:40
REGISTRATION AND BREAKFAST
---
8:40 – 8:50
WELCOME AND OPENING REMARKS
---
8:50 – 9:45
New Evidence on Cyclical Variation in Labor Costs in the U.S.
Grace Weishi Gu, UC Santa Cruz; 
Esward Prasad, Cornell
Discussant: Victor Ortego Marti, UC Riverside 
---
9:45 – 9:55
BREAK
---
9:55 – 10:50
The Globe as a Network: Geography and the Origins of the World Income Distribution
Matt Delventhal, Claremont McKenna College
Discussant: Pablo Fajgelbaum, UCLA
---
10:50 – 11:05
BREAK
---
11:05 – 12:00
Regional Consumption Responses and the Aggregate Fiscal Multiplier
Bill Dupor, Federal Reserve Bank of St. Louis
Marios Karabarbounis, Federal Reserve Bank of Richmond
Marianna Kudlyak, Federal Reserve Bank of San Francisco
M. Saif Mehkari, University of Richmond
Discussant: Adrien Auclert, Stanford
---
12:00 – 12:05
WALK TO LUNCH - MARIAN MINER COOK ATHENAEUM
---
12:05 – 13:30
LUNCH AND KEYNOTE:  José-Víctor Ríos-Rull, University of Pennsylvania
---
13:45 – 14:40
Real Business Cycles, Animal Spirits, and Stock Market Valuation
Kevin Lansing, Federal Reserve Bank of San Francisco
Discussant: TBD
---
14:40 – 14:55
BREAK
---
14:55 – 15:50
Financial Engineering and the Macroeconomy
Pedro Amaral, California State University, Fullerton
Dean Corbae, University of Wisconsin-Madison
Erwan Quintin, University of Wisconsin-Madison
Discussant: Nicolas Caramp, UC Davis
---
15:50 – 16:05
BREAK
---
16:05 – 17:00
How I Learned to Stop Worrying and Love Fire Sales
Pablo Kurlat, Stanford University
 Discussant: Andy Atkeson, UCLA
---
17:00
ADJOURN AND HAPPY HOUR - location TBD
---
JOSÉ VÍCTOR RÍOS-RULL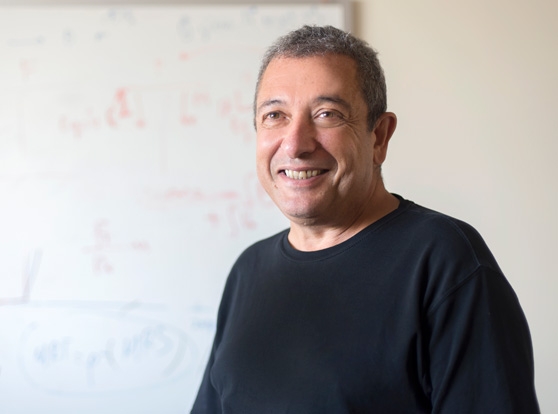 José Víctor Ríos-Rull studied economics and sociology in the Universidad Complutense de Madrid before completing a Ph.D. in Economics at the University of Minnesota in 1990. He has held academic positions at Carnegie Mellon University, the University of Pennsylvania, the University of Minnesota, and University College London. He also had a stint at the Research Department of the Minneapolis Fed. He is currently the Lawrence R. Klein Professor of Economics at the University of Pennsylvania and manages CAERP. Professor Ríos-Rull is also a Fellow of the Econometric Society and has been a plenary speaker on various conferences starting a long time ago in the 1998 SED meetings. His academic interests are wide, ranging from demographics issues (mortality and family formation), the study of aggregate fluctuations, the determinants of inequality, the role of credit, the determinants of public policy, and various associated technical problems found along the way. He has published extensively on these topics in the most influential journals in the profession. He is particularly proud of his role as a teacher, having been the advisor or co-advisor of more than 45 Ph.D. students.
---
CMC 2018 Organizing Committee: 
Hugo Hopenhayn, UCLA
Ayse Imrohoroglu, USC Marshall
Peter Rupert, UCSB
Julio Garín, Claremont McKenna College
When & Where

888 N Columbia Ave
888 North Columbia Avenue
Claremont, CA 91711


Friday, October 26, 2018 from 8:00 AM to 7:00 PM (PDT)
Add to my calendar
Organizer
The Lowe Institute of Political Economy and the Rose Institute of State and Local Government are two research institutes at Claremont McKenna College collaborating together to bring the Inland Empire Vision research and conferences to the region.