2018 CalCPA Family Law Conference WEBCAST, Live SF GGU Oct 19 and LA Oct 18
Description
This registration is for the webcast. Please register for in-person Live in Los Angeles (Oct 18) and Oakland (Oct 19), or use your VPE/Share100/Coupon here:
https://www.calcpa.org/events-and-programs#searchWithin=family%20law%20conference&mpp=12
Los Angeles Thursday Oct 18: Westin Los Angeles Airport (LAX)
San Francisco Friday Oct 19: Golden Gate University *** NOTE LOCATION CHANGE DUE TO LABOR SITUATION AT OAKLAND MARRIOTT ***

The Tax Cut and Jobs Act (TCJA) affects everyone! Deepen your knowledge of complex issues related to family law, including business valuation and apportionment; quantifying challenging income streams; understanding hearsay and other evidentiary hurdles that impact experts; as well as panel discussions with DissoMaster experts. Learn from a host of prominent speakers who will focus on case studies and important updates that address relevant issues today. In the live sessions in San Francisco and Los Angeles, hear about the latest in Blockchain and what it means for holders of cryptocurrency such as Bitcoin. 199A / QBID , cybersecurity around document sharing, phishing and security are among the many hot topics featured.
All CalCPA Education Foundation conferences include free Wi-Fi, discounted parking, continental breakfast, networking lunch and afternoon refreshments.
AGENDA
http://conferences.calcpa.org/family-law-conference/
https://youtu.be/hzdNeA6G0mE

WELCOME
Conference co-chairs Kimberly Alvarado and Kenneth D. Rugeti welcome you to the 2018 Family Law Conference in Oakland and via Webcast!
Join Garrett C. Dailey as he gives an update on recent California family case law with an emphasis on financial issues. He also asks if a s/p contribution to the acquisition of a c/p asset entitle the separatizer to reimbursement or a pro rata share of the appreciation and when characterizing a tax liability, is family law court bound by the IRS' innocent spouse determination.
10:20 AM
THOUGHTFUL BUSINESS VALUATION: WHEN DEVIATING FROM TRADITIONAL FAMILY LAW HABITS MAY BE APPROPRIATE
Join Neil Beaton, Charles DeLacey, Theodore Israel and Eileen Preville as they discuss when are forward-looking analysis okay to martial values.


IMPLICATIONS OF TAX REFORM ON FAMILY LAW
Darlene Elmore, Art Grater and Shannon C. Ward lead this interactive discussion by posing the question of what your level of understanding of the Tax Cuts and Jobs Act. They'll provide session attendees with a general overview of tax law changes from the TCJA as well as QBID and their impact on family law matters.
12:20 PM
LUNCH WITH QUESTION CARDS AND HOW I STOPPED WORRYING AND LEARNED TO LOVE THE BLOCKCHAIN WITH WILLIAM WENZEL
Join us for an interactive lunch with questions cards before William S. Wenzel takes the stage to discuss Blockchain. He'll cover topics such as income being derived in the form of cryptocurrency, are assets held in the form of cryptocurrency and how much is it worth.
01:30 PM
APPLYING TCJA TO DISSOMASTER SUPPORT CALCULATIONS
Darlene Elmore, Art Grater and Shannon C. Ward discuss how to gather QBID information and enter it into DissoMaster as well as talk about its deductibility and case studies using this program. They'll also take a poll of how attendees have been dealing with the QBI deduction for support calculations. Don't miss out!


02:20 PM

CYBERSECURITY: PRACTICAL ADVICE FOR PROTECTING YOUR PRACTICE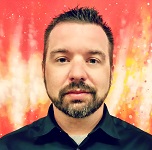 Join Patrick Kelley as he discusses document security, phishing, best practices, network security, ransomware and protocol on document sharing that affects the industry.

03:20 PM - 04:35 PM
WHAT JUDGES EXPECT FROM FORENSIC ACCOUNTANTS
Join moderator Marie Ebersbacher, the Hon. Thomas Trent Lewis, Judge John McCall and the Hon. James E. Towery as they discuss what they want to see in family court.
FAQs
How can I contact the organizer with any questions?
- Please send any conference inquiries to amina.kasumov@calcpa.org
Can I update my registration information?
- Please chat on www.calcpa.org , email calcpa@calcpa.org or call (800) 922-5272