Description
January 2018 Emeriti Winter Activity
Come enjoy lunch with other Emeriti* alumni and a guest speaker Devin Durrant!
*BYU Emeriti alumni include alumni 40 years graduated, as well as retired BYU employees
Date: Thursday, January 18, 2018
Time: 11:30 A.M. - 1:00 P.M.
Where: The Assembly Hall, Hinckley Center, BYU

RSVP by Wednesday, January 10, 2018 (If you have any trouble checking out online, you are welcome to register over the phone by calling 801-422-6661 and Kristina or Natalie will assist you)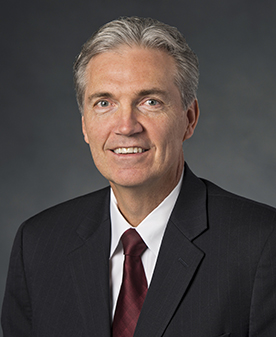 Devin Durrant is a retired American professional basketball player who played for the Indiana Pacers and the Phoenix Suns. Durrant attended and played basketball at BYU and started every basketball game of his college career. He has served as a mission president in the state of Texas and as Second Counselor in the General Sunday School Presidency; he currently serves as the First Counselor under Tad R. Callister.

Please include any dietary restrictions when checking out. You do not need to print off your tickets, there will be a roster at the door. Parking will be available in lot 16A across from the Hinckley Center (if you see any barricades or cones, those will be for this event).