2018 BRAVO Gala Raffle--Une Affaire d'Avant Garde: En Blanc et Noir
Description
This year, BRAVO, the Ballet Resource And Volunteer Organization of the New Orleans Ballet Association, brings the stunning artistry of Monte-Carlo' s 50-member national ballet company—Les Ballets de Monte-Carlo—to its annual gala for a black-and-white masquerade ball. The event will revel in the grandeur of this legendary troupe, returning to New Orleans for the first time in over a decade as the first stop of three on its North American tour and a special tricentennial feature event.
Une Affaire d'Avant Garde:
EnBlanc et Noir
February 23, 2018
Hyatt Regency New Orleans
This year's raffle features:
A $3,000 Shopping Spree at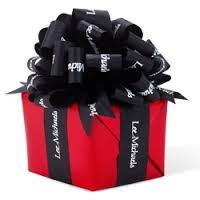 The winning raffle ticket will be drawn at the Gala on February 23, 2018. Winner need not be present.
Donations: $20 for Single Entry or $100 for Six Entries.
Thank you for your support!