2018 Badger Startup Summit

Wednesday, August 22, 2018 from 8:00 AM to 4:30 PM (CDT)
Event Details

Connecting Badger entrepreneurs everywhere to share ideas and build connections
---
It's the sixth annual Badger Startup Summit * and we are more excited than ever to connect Badger entrepreneurs throughout the state at this highly interactive event to share ideas, exchange experiences and meet new contacts. 
At the Badger Startup Summit you will:
Hear from Wisconsin entrepreneurs during the Disruptive (r)Evolution Showcase talk about how their technologies are shaping new business solutions.
Make connections with all the key players in the Madison startup tech scene during the lunch time Million Cups VenFair.
Participate in the MERLIN Pitch & rePlay. Give a business pitch for feedback, or hear pitches from the next generation of Badger entrepreneurs.

Make key business connections and build your network.
---
Schedule of Events
8:00 am Registration opens, continental breakfast
8:45 am Welcome: Badger Startup Summit Co-chairs
Matt Younkle, Forward Festival Chair, CEO Cardigan
Allen Dines, Executive Advisor, WISC Partners
9:00 am Disruptive (r)EVolution Showcase – Part I
Moderator: Susan LaBelle, Managing Director, UW-Madison Office of Corporate Relations
9:15 am Toby Zutz – Founder, CEO, Gregor Diagnostics, Precision medicine in oncology
9:30 am Kathy Monetti – Co-founder, iMETx, Wearables in metabolic disease recovery management
9:45 am Max Fergus – Co-founder and CEO, Live Undiscovered Music (LUM), Disruption in the Music industry: The Past is Prologue
10:00 am Kevin Barnett – Founder and CEO, Pyran, Move over big oil: the future of biomass-derived industrial chemicals
10:15 am Break
Disruptive (r)EVolution Showcase – Part 2
10:30 am  Mike Cromheecke – CEO SteamChain, Machinery as a service
10:45 am  Carlos Vera Ciro – Veda, Machine learning meets health systems data management
11:00 am Connie Labakken – Co-founder and COO, StemPharm, Stem cells and regenerative medicine

11:20 am Keynote – Gregg Fergus CEO, Chief Commercialization Officer, 4Catalyzer
12:00 pm The 1 Million Cups VenFair – Lunch (provided by VenFair Sponsors/Hosts) in the Atrium
Welcome and Introduction by Diane Pastrano, 1 Million Cups Madison
2:00 pm The MERLIN Pitch and Re-Play
Welcome and Introduction by Susie Younkle, Program Director, MERLIN Mentors
4:00 pm Pitch wrap-up Dennis Barnum
4:15 pm Concluding remarks/adjourn by Allen Dines, Matt Younkle
Follow us on social media @badgerstartup
Thank you to our sponsors:
Baker Tilly, Findorff, Kollath Accounting, MadREP, Makin' Hey!, Morgan Stanley, Murphy Desmond, University Research Park, WARF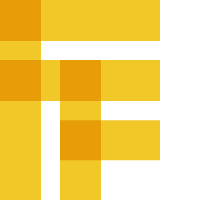 This event is a part of Forward Festival 2018. 
 Access to this event is included with your Forward Pass.
When & Where

Wisconsin Institutes for Discovery
330 North Orchard Street
Madison, WI 53715


Wednesday, August 22, 2018 from 8:00 AM to 4:30 PM (CDT)
Add to my calendar