Description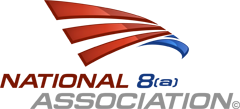 The 2018 Alaska Regional Conference is specifically tailored to businesses looking to do work in, partner with, currently working in or with businesses and the Federal Government Offices of Alaska and the Northwest region of the United States.
The Conference offers educational sessions and resources for small, minority, current 8(a), and graduated 8(a) businesses including supplier diversity matchmaking with federal agencies, large business primes, and commercial companies and multiple networking opportunities to meet federal agencies, buyers, and prospective teaming partners.
---
***Cancellations / Refund policy***
Cancellations will be accepted through June 6, 2018 but may incur any processing fees associated with PayPal for each registration refunded. No refund requests will be accepted after June 6, 2018. Refund requests made regarding sales, promos or discount codes following purchase will not be honored.