2018 Alaska Airlines Salt Lake City Marathon Volunteer Registration
Description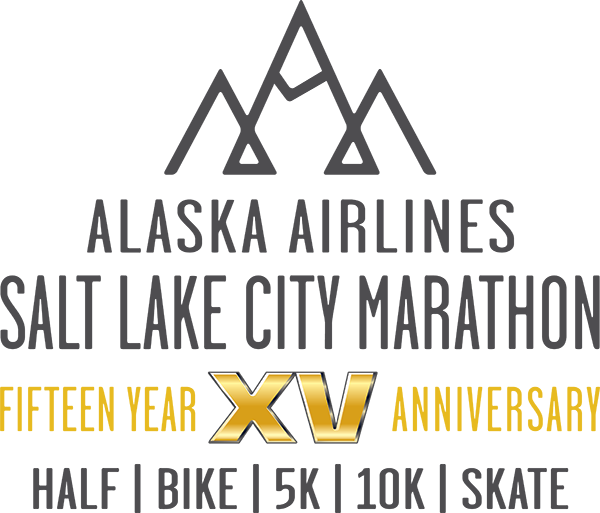 The 15th Annual Alaska Airlines Salt Lake City Marathon (SLCM), Salt Lake's original and only downtown marathon running event, will take place on Saturday, April 21, 2018. It will feature a full marathon, half marathon, 5K race, 26-mile bike tour, 10K in-line skate, and a 1K kids' marathon. And, NEW this year is the 10K Run. We now have seven events for participants to choose from! On the day before the event, April 20, a health and fitness expo will take place at the Salt Palace Convention Center (100 S W Temple, Salt Lake City, UT 84101).
This iconic event has been a staple on local, regional, and national race calendars for the past 14 years and we couldn't be more excited to celebrate our 15th anniversary in 2018!

Giving back to the community, the Alaska Airlines Salt Lake City Marathon helps the Huntsman Cancer Foundation and its running team, the Huntsman Hometown Heroes, raise over $50,000 annually. These funds go back to the foundation and the hospital for ground breaking cancer research and services.

Essential to this iconic event is the 1000+ volunteer team that works tirelessly and enthusiastically to support our runners, walkers, and cyclists.

There are many ways to get involved with the Alaska Airlines Salt Lake City Marathon and this is your first step. Select a job, give us your details, and wait to be contacted by the Lead Volunteer for your preferred task.
Also, put April 16th, 2018 on your calendar for the official volunteer orientation and training session at the Huntsman Cancer Foundation's Hospital (2000 Circle of Hope Drive). The orientation begins at 6:30 p.m.

All jobs are fun and interactive. Every volunteer will receive a souvenir event t-shirt and a goody bag with snack and sponsor goodies!