2018 AGA Baton Rouge Fall PDT Conference
Description
The Association of Government Accountants, Baton Rouge Chapter will be hosting the 2018 Fall Conference at the Embassy Suites by Hilton in Baton Rouge on Constitution. The conference will take place on December 4 - 5, 2018.
The conference agenda has been created by the board and event coordinators to bring fresh speakers, satisfy CPE requirements, introduce new material, and present subjectmatter requested at previous conferences. The 2018 Fall Professional Development Training (PDT) conference will be a progressive and informative event with many new topics and speakers.
The 2018 Fall conference agenda is below. A pdf version of the agenda is available here.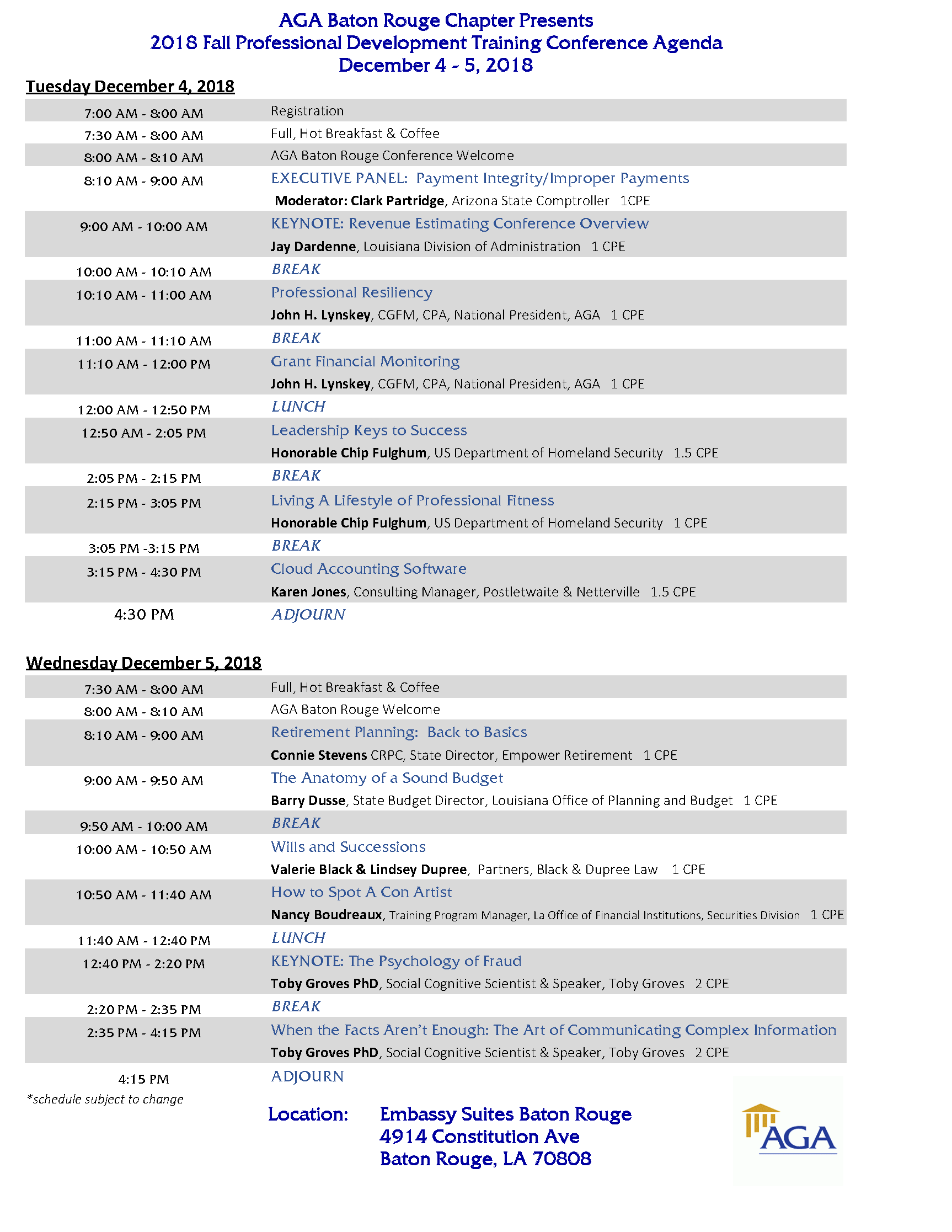 ---


HUGE THANKS TO OUR SPONSORS
GOLD SPONSORS

BRONZE SPONSORS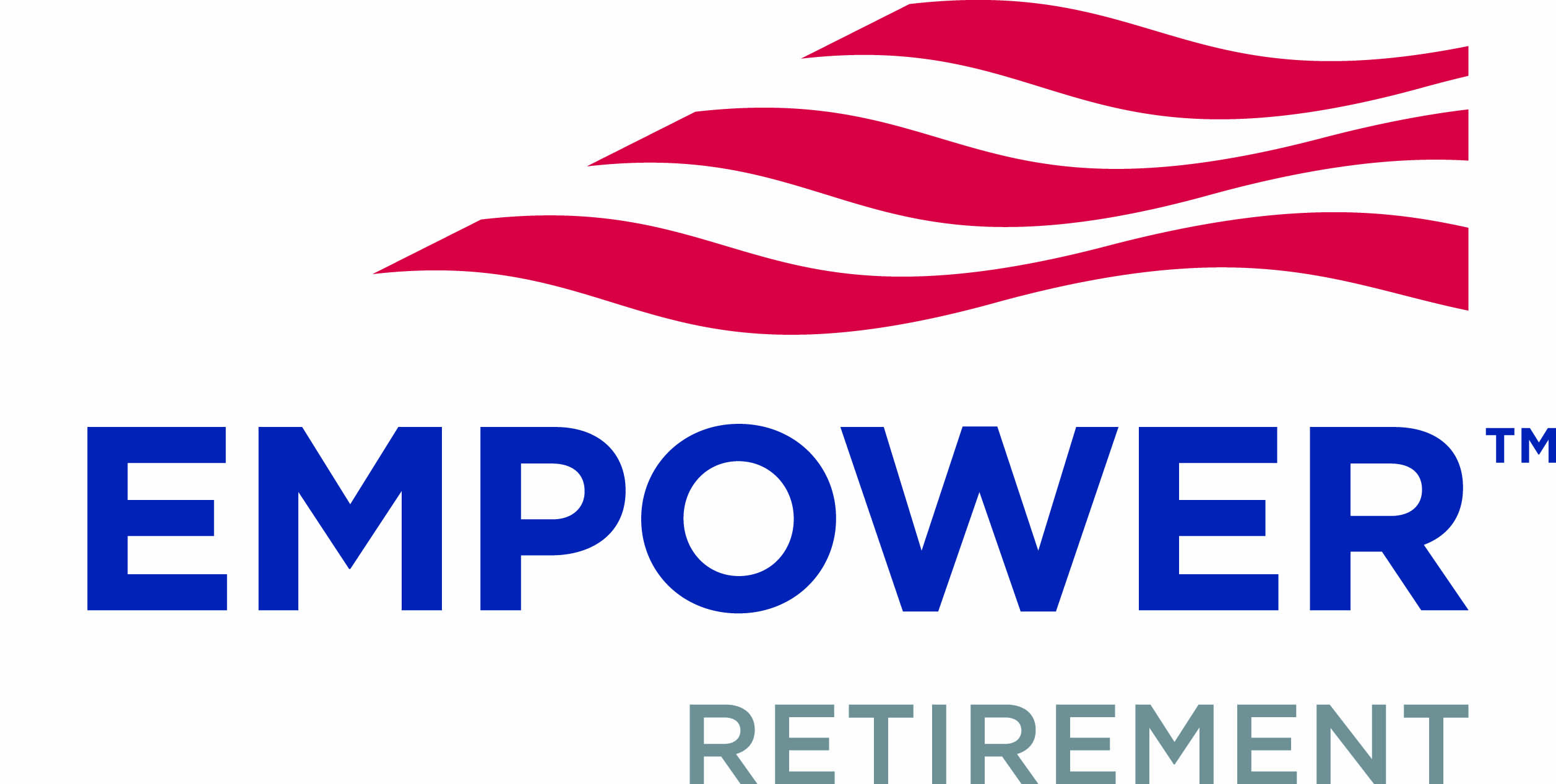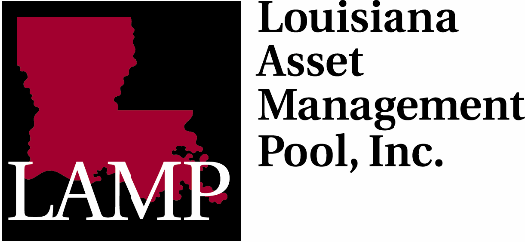 FRIENDS OF THE AGA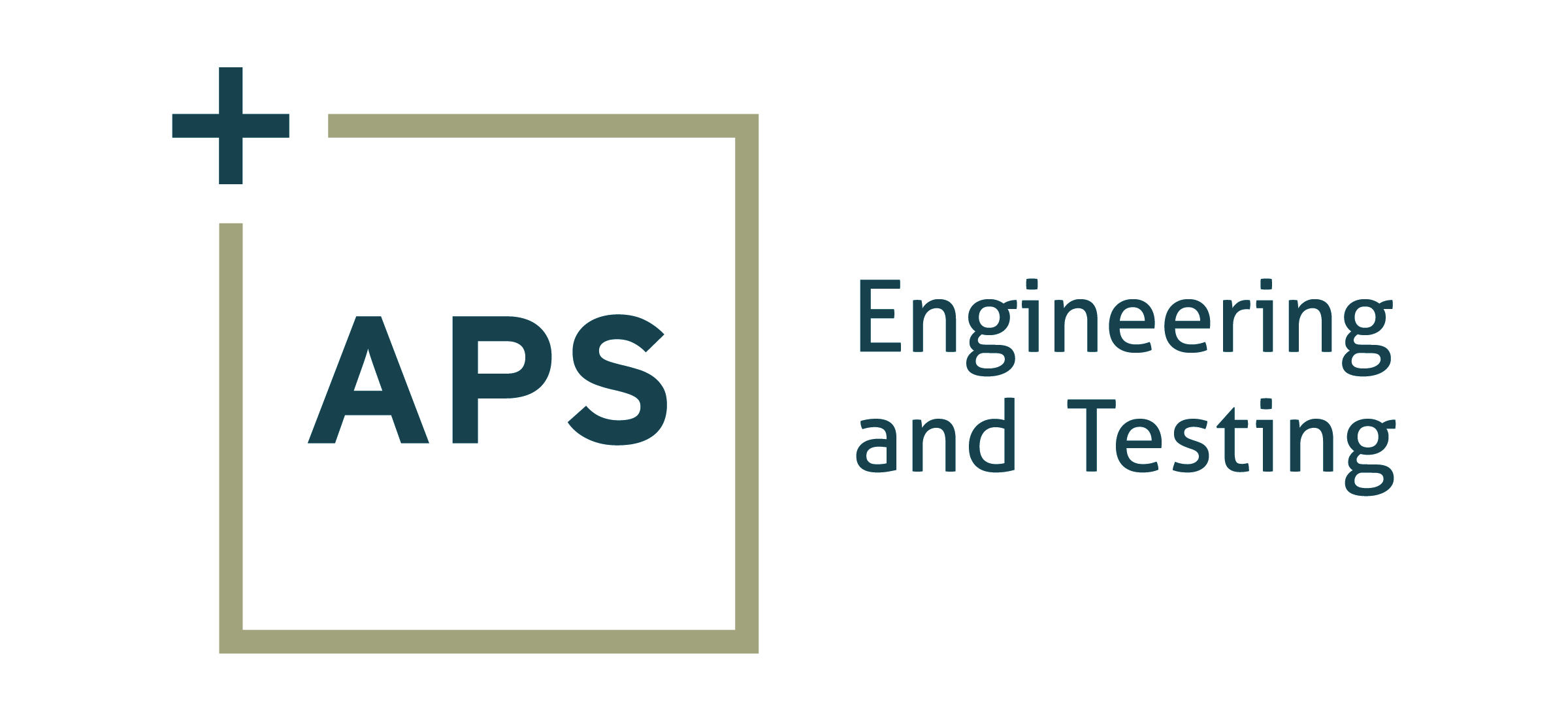 ---
Full Cooked-to-Order Breakfast Buffet
The 2018 Fall Conference will once again have a full, hot breakfast buffet available for attendees with their event registration.
The complimentary breakfast includes the following:
Grits, eggs, bacon, sausage, biscuits, pancakes, cooked-to-order omelets, muffins, assorted pastries, assorted breakfast breads, assorted cereals, milk, warm oatmeal with assorted toppings, fresh whole fruit, fresh cut fruit, yogurt, assorted soft drinks, assorted juices, coffee, etc.
So, make sure to arrive early, check in and get your breakfast tickets, and start the day off right with one of the best breakfasts in Baton Rouge.
---
Stay at the Embassy Suites During the Fall Conference
The Embassy Suites features over 200 two room suites that overlook the newly redesigned atrium. The Embassy Suites has offered the AGA Fall Conference attendees the spectacular discounted rate of $97/night for the nights of December 3 - 4, 2018 stays.

The group rate can be reserved through this link. Limited quantities are available, and the discount expires three (3) weeks before the conference start on 11/13/18.
What Are You Waiting For? Let's Finish This Registration!