Event Information
Location
Metreon City View
101 4th Street
San Francisco
Description
Join us for a spectacular evening showcasing the Yerba Buena neighborhood's best with exceptional food and drinks in this amazing venue with incredible views of the Gardens and City skyline. The program celebrates the future of the Gardens, its' community and our 2017 honorees. Mix, mingle and experience a Taste of Yerba Buena with the area's best restaurants, signature cocktails, wine and sweet and savory treats.
Join us in celebrating our 2017 Honorees
Organizational Champion Award
Yerba Buena Community Benefit District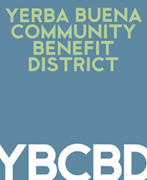 We recognize the Yerba Buena Community Benefit District (YBCBD) for its commitment to improve the quality of life of the eclectic mosaic that is the Yerba Buena community and through the establishment of the Yerba Buena Conservancy that will insure the future of the dynamic Yerba Buena neighborhood. Their mission is to provide programs that foster a safer and more secure community, create a cleaner and greener neighborhood, and reinforce the viability of our economic base.
2017 UNSUNG HERO AWARD
John Ratto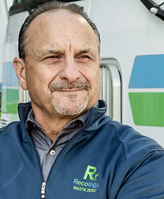 Senior Operations Manager of Recology Golden Gate, we honor him for helping to bring Yerba Buena to the forefront as one of the greenest neighborhoods in the world. As a Board Member of the Alliance John has been instrumental in helping all of our businesses and public areas meet and exceed our goal for conservation and awareness. And as a community advocate working with a variety of residential and business groups and non-profit organizations.
2017 GUARDIAN OF THE GARDENS AWARD
Southern Station of the San Francisco Police Department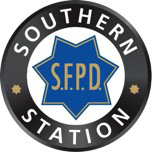 We recognize Southern Station of the SFPD for their true partnership and commitment to the future of the Yerba Buena community. Their dedication insures the continued growth of Yerba Buena by providing security, getting to know the community, creating an inviting and safe atmosphere and improving the quality of life for businesses, residents and visitors on a daily basis.
---
We sincerely THANK our Sponsors, Restaurants & Bars for their generous donations!
To see a full list go to https://yerbabuena.org/gala/ Sponsors are being added daily.
To support the Alliance and the event in honor of our 2017 honorees, please contact the Alliance at info@yerbabuena.org.
Date and time
Location
Metreon City View
101 4th Street
San Francisco
Refund policy