Description
At the Department of Labor & Industry, we are excited to share tools and tips to grow your business through pay equity, education, and strategic partnerships with state government.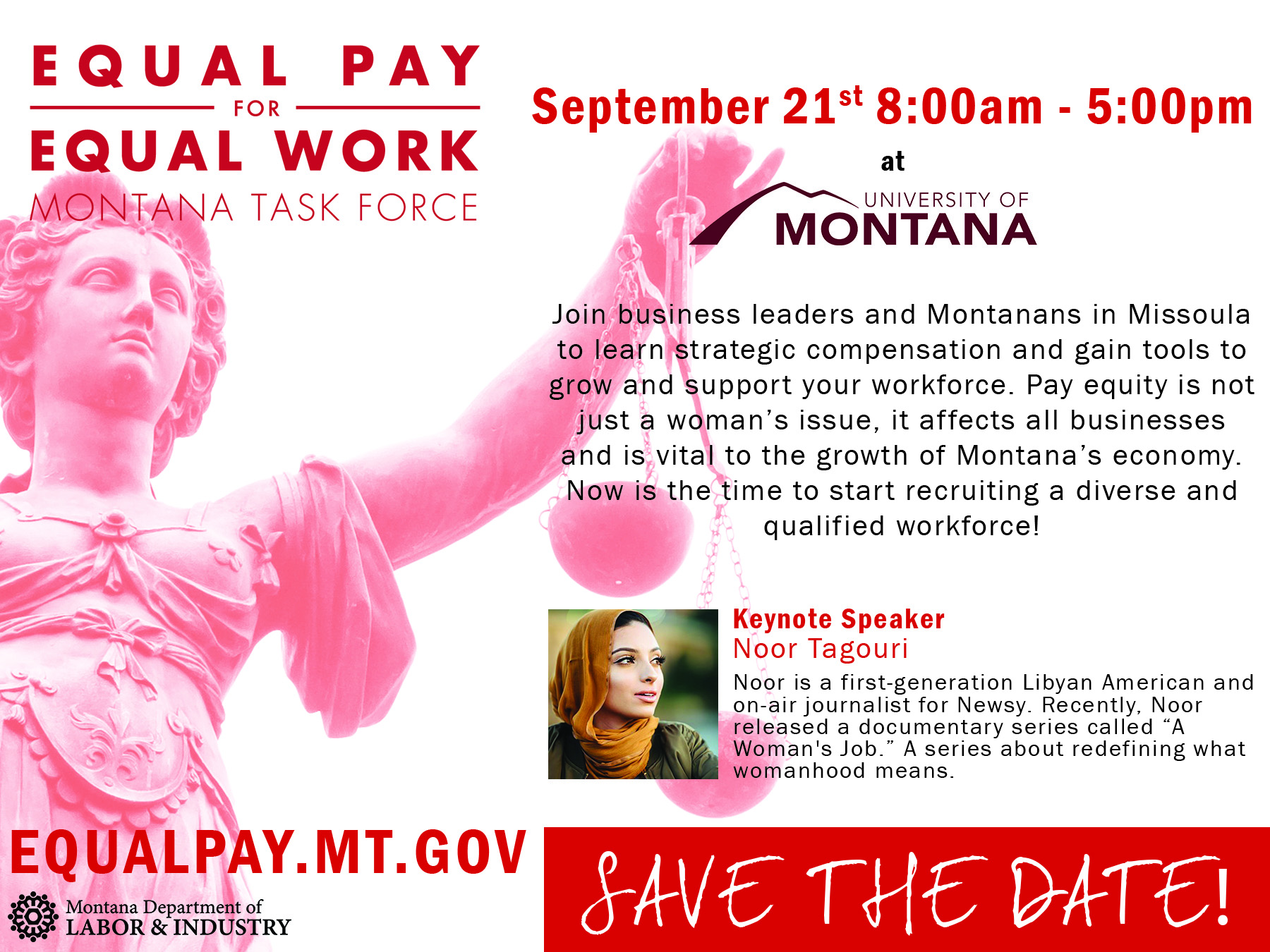 Day One - Join the Equal Pay Task Force at the University of Montana in September to learn about strategic compensation and gain tools to grow and support your workforce. Pay equity is not just a woman's issue, it affects all businesses. Montana's economy is growing- now is the time to start recruiting a diverse and qualified workforce!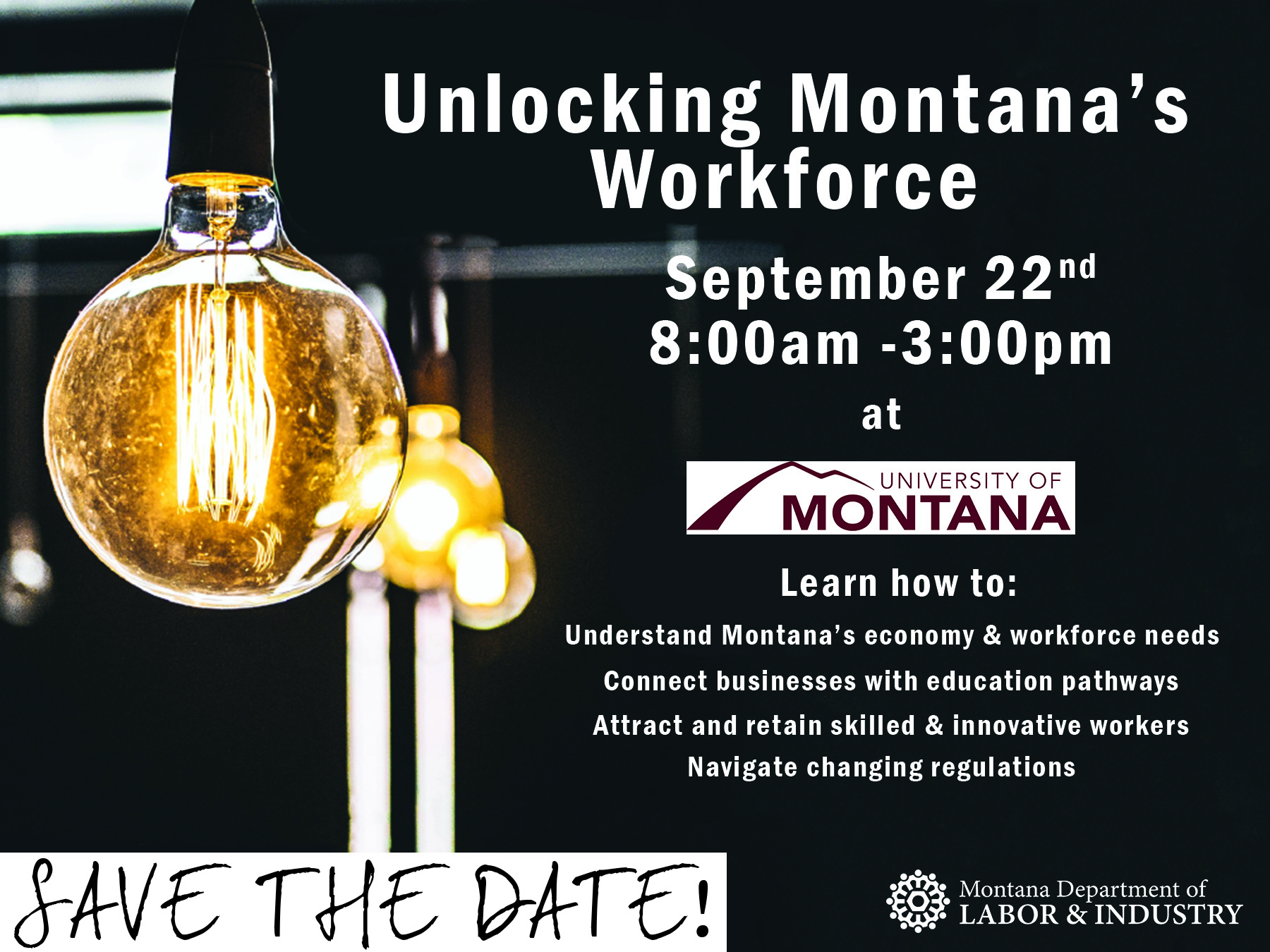 Day Two - Montana's economy will face many challenges over the next decade as our workforce flexes to meet the needs of employers and to fill thousand of jobs across the state. Montana Department of Labor & Industry staff and partners will be on site to help business owners understand Montana's economy and workforce needs using data and resources available to you. This conference will focus on connecting businesses with education pathways to help you attract and retain skilled and innovative workers.

All Department of Labor & Industry events meet Americans with Disability Act accessibilty standards. If you require supportive services (ASL translation, Braille materials, etc) to attend this conference or if you have dietary restrictions, please email conference organizer Julie Walker at JuWalker@mt.gov.
Date and Time
Location
University Center
University of Montana, Missoula
32 Campus Drive
Missoula, Montana 59812