Description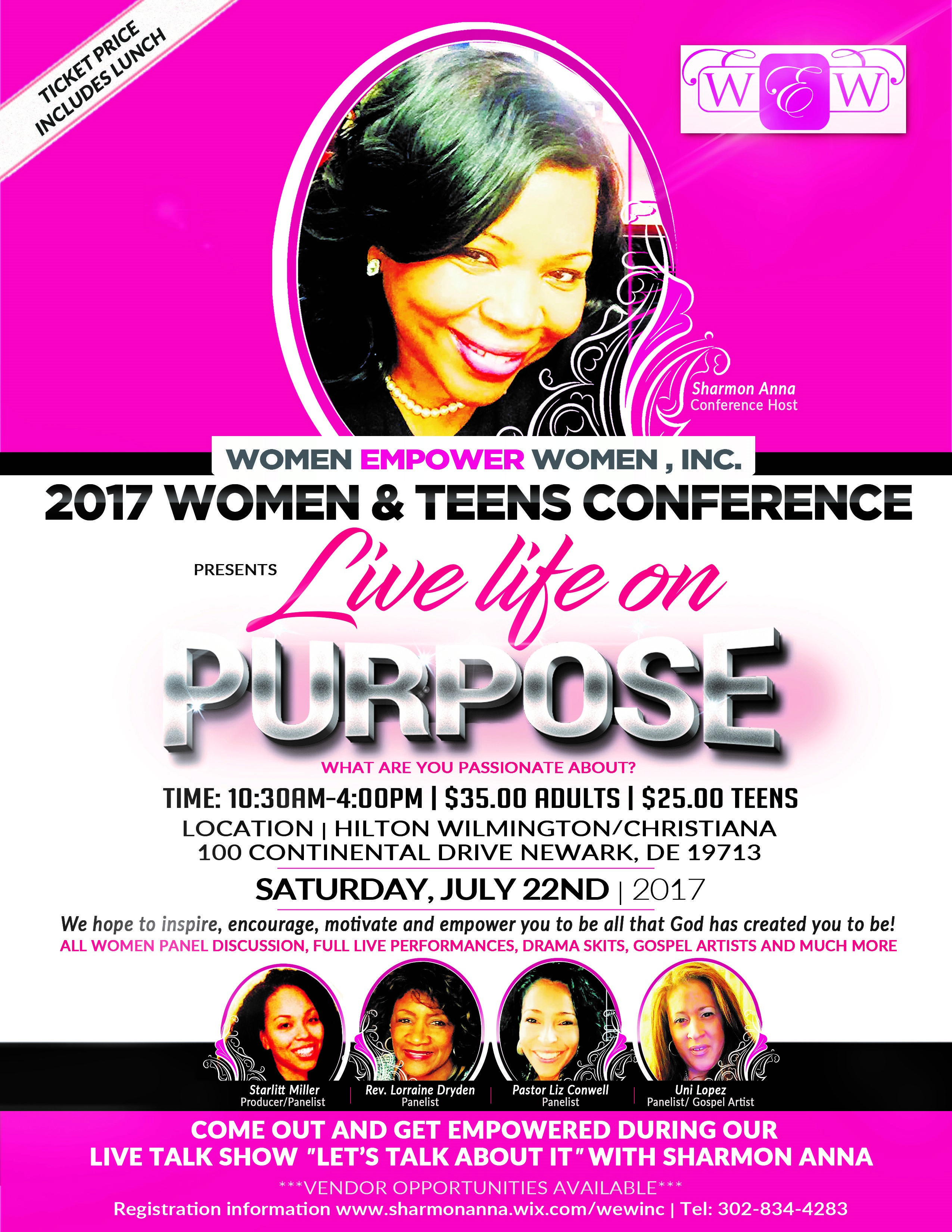 WEW, Inc. 2017 Women & Teens Conference
Presents
Live life on Purpose!
What are you passionate about?
A full day created just for you in mind which will include the following:
Local gospel singers
Live Entertainment, Dance & Mime Performance
Drama Skits
Music
Live Talk Show
Guest Speakers
The Word of God
Prayer
Vendors
Raffles
An all-woman panel discussion
Get motivated by our panelist during our Live Talk Show "Let's talk about it "with Sharmon Anna
Here are our topics for discussion on the panel:
Purpose & Destiny

Perseverance & Confidence

Health & Wellness

Women Entrepreneurs
Come and discover the keys to your destiny!
We hope to inspire, encourage and motivate you to be all that God has created you to be!