2017 Women of ALPFA - Paving the way for Latinas in the U.S: The Roadmap to...
Description



Are you ready to attend ALPFA San Francisco's biggest event of the year?
In 2017 Women of ALPFA (WOA) will celebrate its 15th year anniversary. We are proud to be paving the way for a better, stronger future for Latina Power in the U.S.
The goal of the 2017 program is to prepare Latinas to acquire the knowledge and skills necessary to grow and sustain power to continue to advance personally and professionally.
During this year's program, attendees can expect to hear from various Latina executives within tech, finance, energy and legal, who will share their professional and personal development stories, career advice, mentorship, sponsorship, and trends within the Latino community.
Watch our WOA video http://bit.ly/2fYrMeY
AGENDA
Registration 4:00 - 4:45
Opening Remarks 4:45 - 5:00
Keynote 5:00 - 5:35
Panel Discussion 5:35 - 6:45
Closing Remarks 6:45 - 6:55
Dinner Reception 7:00 - 8:00

Gala Keynote 7:30 - 8:00
Dancing & Networking 8:00 - 11:00
Dress Code: Business Formal
SPEAKERS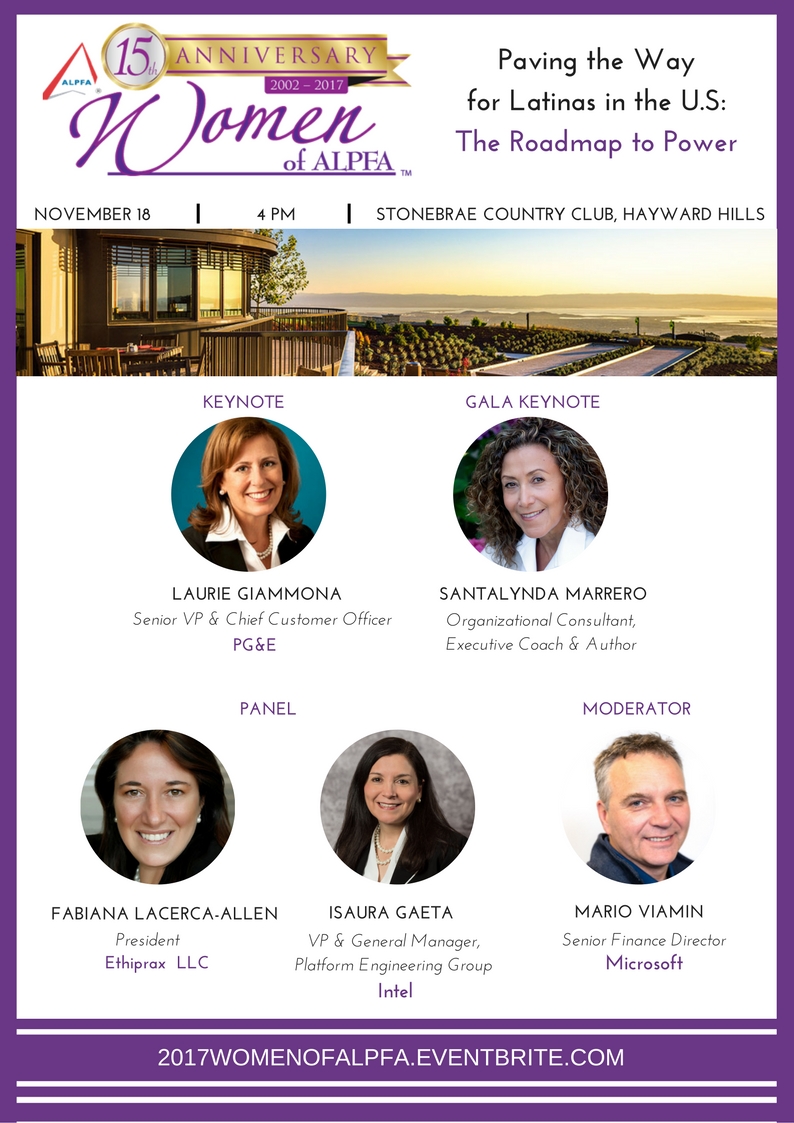 ABOUT
Women of ALPFA (WOA) is our annual marquee event dedicated to the professional success of Latina women.We empower and encourage professional Latinas to reach their full potential and become trailblazers in their industry.