Description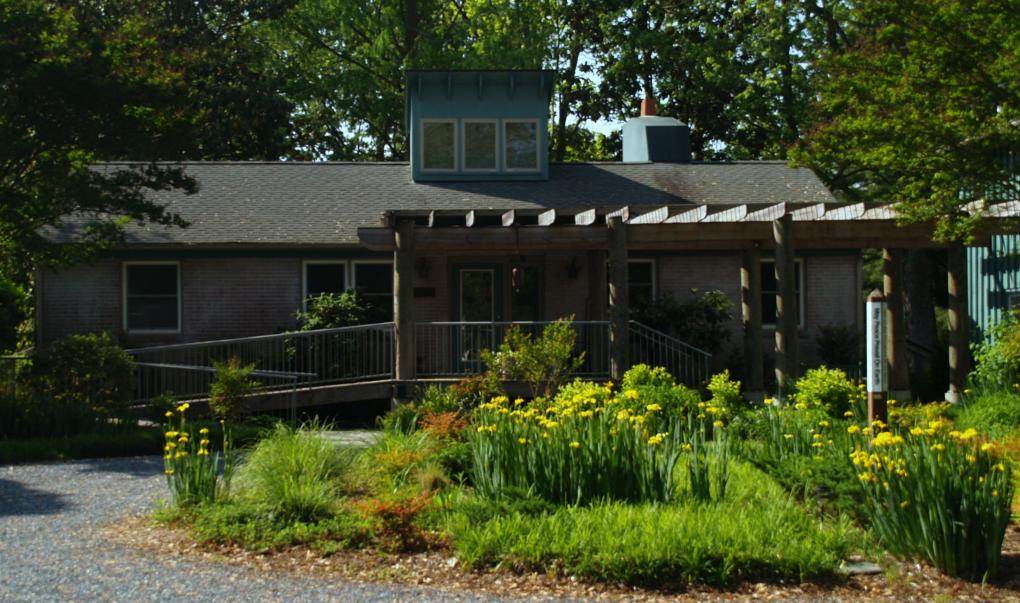 2017 Women in Recovery One-Day Unity Retreat
Women from various fellowships sharing their stories: AA, NA, OA, CDA, DA, Al-Anon, Nar-Anon, CoDA, SLAA, and Yoga for 12-Step Recovery (Y12SR).
A day spent at the tranquil, waterfront setting of the Evergreen campus located on the headwaters of the Tred Avon River in Easton. Delicious food and beverages served all day. Speakers, workshops, craft & coloring tables, and various bonding activities and opportunitites.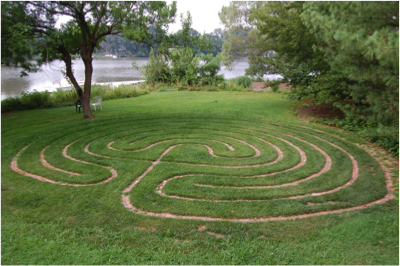 ---
Schedule
Schedule for the day is as follows:
9am - Parking, check in, & free time
10am - Speaker
10:30am - Speaker
11am - Y12SR Speaker/Yoga
12pm - Breaking Free from Limiting Patterns workshop
12:30pm - Lunch
1:15pm - Basket raffle
1:30pm - Speaker
2pm - Speaker
2:30pm - Crazy Sober Women workshop
2:55pm - 50/50 raffle
3pm - Speaker
3:30pm - Speaker

4pm - Authentic Self workshop
4:30pm - Snacks and basket raffle
5pm - Speaker
5:30pm - Speaker
6pm - Speaker
6:30-7:30pm - Free time & check out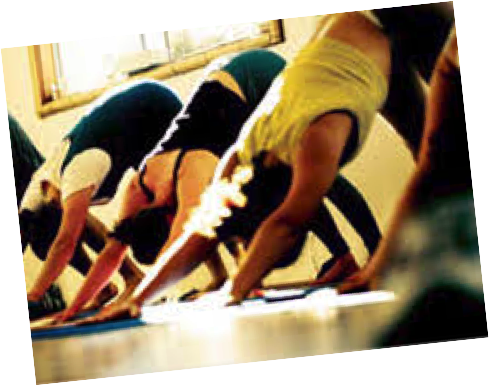 ---
Additional Services
Tickets for additional services are sold in advance. Time slots will be selected on a first-come-first-served basis when you check-in at the retreat.
Massage sessions with Elaine Hoggard or Lisa Baynard
Reiki sessions with Tabitha Groce
Jin Shin Jyutsu sessions with Dell St. Ana
Group Acupuncture Meditation with Freya Farley and Tracy Rupp Hockmeyer
Group Sound Healing Meditation with Denise Anthony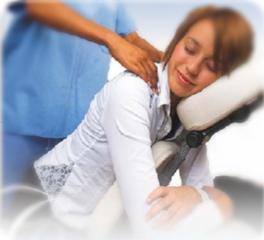 ---
Vendors
There will be vendors at the retreat with various items for sale.
Made with Love Jewelry at The Reiki Room, Tabitha Groce
Handmade beaded jewelry made while channeling Reiki energy. Reiki is occasionally sent to the wearer of each necklace and bracelet.
Celebrate Recovery, Dawn Ringenbach
Products to nourish the soul

Alloyed Earth Jewelry, Regen Linn
One of a kind artisan jewelry inspired by nature and paired with a modern edge.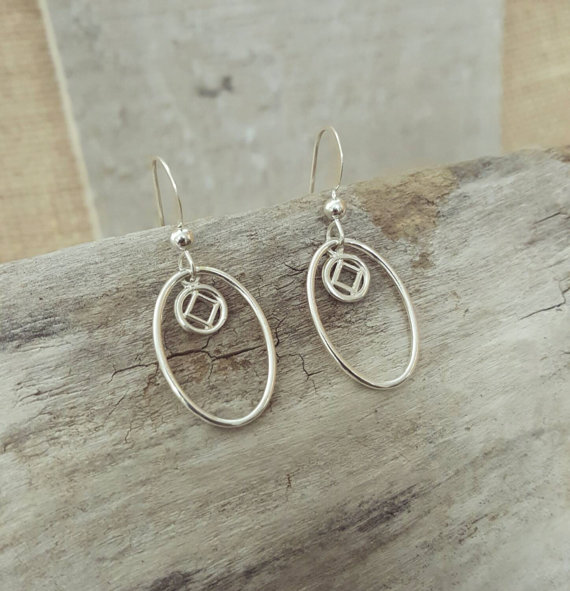 ---
FAQs
Can I post this on social media?
Yes.
Can I announce this during my home group announcements?
This is a private retreat with many fellowships represented. Please follow the Traditions of your fellowship with regards to announcements. If you're unsure, then please consult a predecessor or your fellowship's literature before announcing.
How much is parking?
Free
Can I pay at the door?
I'm sure you've all planned a party. It's hard to know how much to buy unless you know who to expect. Since we are planning a menu for the day, it is important for us to know the amount of women to expect well in advance of the day of the retreat allowing us ample time to shop and prepare accordingly. That said, I don't plan to turn anyone away either. Please pay in advance.
What if the weather is bad, will the event be cancelled?
Nope. This event will happen rain or shine. We'll be prepared. No harm in praying for a beautiful day though so please put in a request with your HP. Thanks!
What should I bring to the event?
Bring yourself, your spiritual principles, friends, and a newcomer(s) with you
Bring a lawn chair or blanket to sit on (if it's raining, we'll have a tent, table, and chairs)
Wear comfortable clothing and bring a yoga mat if you plan to participate in the Yoga for 12-Step Recovery meeting, Acupuncture Meditation, or the Sound Healing Meditation
Bring spending money for raffle baskets and vendors (optional)
What shouldn't I bring to the event?
To allow attendees to fully enjoy the tranquility of the location and provide the opportunity for a relaxing and peaceful day, please refrain from bringing children or pets.
What should I wear?
The retreat is casual attire. Be sure to wear comfortable clothing if you plan to participate in the Yoga for 12-Step Recovery meeting. If it's raining, be sure to wear your rain boots & jacket.
How can I help?
Whereas this retreat is based on my experience and vision, I'm blessed to have a handful of women with the willingness and desire to help bring this event to fruition. We have formed a small retreat planning committee. If you are near Easton and would like to join the committee, please contact me (Tabitha) at 240-626-4933 or tabitha@thereikiroom.love.
Volunteers will be needed to help make the event run smoothly. If you're intested in volunteering, please arrive on the day of the event at 8:00 a.m.
Why are the registration/practitioner prices more than last year?
Last year was the first year and we had no clue what to charge for registration. The overall expenses far outweighed the amount received. The price has been raised this year in the hopes it will even out.
Practitioners offered shorter sessions last year and, though much appreciated by the recipients, many wished they were longer. This year the practitioners are offering 45-minute sessions discounted from their standard rate.
Can you accommodate my special food plan?
There will be many food options availabe throughout the day - some will be healthier than others. If you are gluten free, dairy free, nut free, sugar free, etc., please consider packing your lunch for the day (minimal refrigeration space, bring a cooler if needed). There will be some options that will work for you, they will be limited though.
What is the Breaking Free from Limiting Patterns Workshop?
Learn to debunk excuses and fears by taking an honest look at what benefits they bring. Learn why we choose to repeat them instead of freeing ourselves up to chase our dreams. Through her interactive workshop, Cassandra Harrison, BS in Health and Wellness, will teach us a new perspective on excuses and fears and help put us on the path to chasing our dreams.
What is the Crazy Sober Women workshop?
The miracle of sobriety! We have this precious chance to grow and thrive, but we keep getting stuck. The same old thoughts and behaviors continue to make us crazy. We turn again to the steps for inspiration, hope, and peace of mind. In the Crazy Sober Women workshop, Meg Gallagher, writer, workshop leader, and life coach with 30+ years experience in 12-Step programs, will help us find peace as we explore a new way to utilize the 12 Steps and prepare ourselves for more miracles to come.
What is the Authentic Self workshop?
"When you show up authentic, you create the space for others to do the same. Walk in your truth." Author Unknown. Using guided imagery, Danuta Schuessler, LCPC, will help participants on the path to reaching their full potential by assisting them in finding their authentic self and learning to live accordingly. Danuta's experience with treating habit-control problems, teaching stress and anger management skills as well as personal improvement, relationship, and emotional regulation skills, and her personal recovery experience have helped her to find and live her own authentic life.
What type of crafts will be at the craft table?
Vision boards - we'll have many magazines, stickers, decorations, etc., for creating vision boards. If you have some materials you'd like to share, please bring them. A variety of sources makes for more creative options.
Do I have to attend all scheduled activities?
No. You are welcome to enjoy the event as you would like. Enjoy a stroll on the grounds, take a nap, experience a walking meditation through the labrynth, get crafty at the craft table or colorful with the adult coloring table, talk with friends, brouse the vendor area, enjoy a massage, a Reiki session, group detox accupuncture with guided meditation, or a sound healing meditation. It's your day. Our hope is you will leave feeling connected, refreshed, and peaceful.
How do I schedule extra services at the event (massage, Reiki session, detox acupuncture with guided meditation, Jin Shin Jyutsu, sound healing meditation, or card reading)?
When you register for the retreat on this site, you can also purchase these extra services. There are limited spaces for each and they are sold on a first-come-first-served basis.
On the day of the event, when you check in, you will be able to select your session time slot - again, first come, first served.
Should I tip for Reiki, massage, Jin Shin Jyutsu, acupuncture, sound healing meditation, or card reading services?
Gratuity is encouraged though entirely at your discretion.
What is Reiki anyway?
Directly translated, Reiki is the Universal Life Force Energy flowing through everything. Reiki sessions channel this loving, healing energy for the benefit of the recipient. Check out my website for more info: www.thereikiroom.love.
Who is providing Reiki sessions?
Tabitha Groce, Reiki Master/Teacher, will offer six 20-minute Reiki healing sessions. To learn more about Tabitha, please visit her website: https://www.thereikiroom.love/practitioners/.
Who is providing massages?
Elaine Hoggard, LMT, will be available for seven 45-minute massages at the retreat. To learn more about Elaine, please visit her Evergreen page: http://evergreeneaston.org/practitioners/elaine-hoggard-lmt/.
Lisa Baynard, LMT, will be available for eight 45-minute massages at the retreat. To learn more about Lisa, please visit her Evergreen page: http://evergreeneaston.org/practitioners/lisa-baynard-lmt/.
Who is providing the group detox acupuncture & guided meditation?
Freya Farley, M.Ac, L.Ac, and Tracy Rupp Hockmeyer, Ph.D., M.Ac, L.Ac, will provide two group acupuncture sessions. To learn more about them, please visit their pages: http://evergreeneaston.org/practitioners/freya-farley-m-ac-l-ac/ or http://evergreeneaston.org/practitioners/tracy-rupp-hockmeyer-ph-d-m-ac-l-ac/.
What is Jin Shin Jyutsu and who is providing the sessions?
Dell St. Ana will provide seven 45-minute sessions at the retreat. Jin Shin Jyutsu is an energy healing modality that harmonizes and balances life energy in the body helping to reduce stress and tension. To learn more, visit: https://www.jsjinc.net.
What is a sound healing meditation and who is facilitating it?
Tibetan singing bowls are an effective and proven modality using sound and vibration to re-tune the body, mind and spirit. Vibrational sound has been known to reduce stress, improve concentration, reduce blood pressure, quiet the mind and create a deep sense of peace and wellbeing. As a massage therapist, yoga instructor, Reiki Master, and sound healing practitioner, Denise has a strong focus on Patanjali's 8 Limbs of Yoga, the Charkas, Energy and Sound Healing. She hopes to encourage others to look within and find their personal healing path.
What is a card reading and who is providing the sessions?
Laura May Andrews of AURA by LAURA is a Holistic Healer and Energy Oracle Card Reader. Laura is tuned into the vibrational frequencies and energy of the human auric field, also known as a person's Aura. Along with her power of vital force of consciousness she easily connects Spiritually to Source, Creator, Angels, Assented Master Teachers, Ancestral Guides, and her Higher Self, delivering messages about present energy you project and the results you are likely to attract, along with any hidden blocks that may be delaying your progress. These messages will empower and inspire you. Listen to the messages it brings and take your life to wonderful new heights while the Spiritual messages received heal and harmonize every aspect of life.
Do I have to donate a raffle basket?
Raffle basket donations are entirely at your discretion. They are a fun and creative way of participating in the event.
If I donate a basket, what should I put in it?

Themed baskets are popular. Pick a theme (i.e. movie night, book club, magnets, chocolate, etc.) and put items that go with your theme in the basket.
Where can I contact the organizer with any questions?
You can reach Tabitha G. at 240-626-4933 or via email at tabitha@thereikiroom.love.
Is my registration/ticket transferrable?
If you are unable to attend and would like to send someone in your place, please contact the organizer (see contact info above) so our records are current on the day of the event.