Description
Our Guest Speaker this year is
Author Donna Van Liere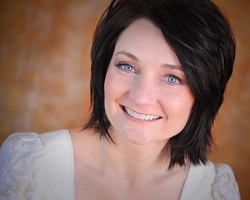 Donna is...
..a mom, a wife, an animal lover, and a closet comedian at home. She's passionate about cooking (...and eating), reading, movies and teaching, inspiring, challenging and encouraging dreamers! She doesn't like watching sports on TV but is a huge fan of athletes under five feet tall who call her Mom. Donna also loves to write books. As a New York Times and USA Today best-selling author, her 13 titles include The Christmas Shoes and The Christmas Blessing - both of which were adapted into movies starring Rob Lowe, Kimberly Williams-Paisley and Neil Patrick Harris. Both movies garnered stellar ratings for CBS. The Christmas Hope starring Madeline Stowe was adapted by Lifetime Television. Donna's non-seasonal novel's, The Good Dream, Angels of Morgan Hill and non-fiction works like Finding Grace and High Calling - the biography of Space Shuttle Columbia Commander Rick Husband - capture the same warmth and poignancy as her Christmas books.
Come and be blessed with a time of fellowship, worship, food and fun.
This FREE LUNCHEON is for Women in current Ministry positions like: Lead Pastor; Pastor's Wife; Church Ministry Leader (Women, Children, Youth, Singles, Marriage, Missions, Military, etc.); Ministry Assistant (Church Secretary, Administrative Assistant, Bookkeeper); Full-Time Ministry employment or volunteer (inside the church or for a non-profit ministry).
Doors open at 10:30 am - The FBC Atrium is on the WEST side of Ward Rd.
DONATION: The Denver Rescue Mission is in need of BABY ITEMS such as diapers, wipes, formula, etc. Please bring as much as you can.