2017 WICT New England Webinar: "Millennial Mind"

Wednesday, February 22, 2017 from 1:00 PM to 2:00 PM (EST)
Event Details


                                                WEBINAR INFO:                                                        
Millennials are the next wave of employees in the workforce and a group with massive buying power. Learn about how to connect with this group through social media. Understand how to sell and market to millennials through the power of social media. And finally let's interpret the data to help build strategies around targeting the millennial group.
                                           WEBINAR SPEAKERS: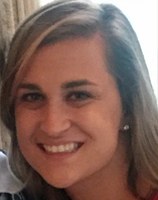 Amanda Anderson is a social media manager in ESPN's digital department. She oversees day-to-day production of ESPN's Snapchat Discover edition, which assembles ESPN's top sports content each day with a focus on curating and delivering content to a 13-24 demographic of fans. The Snapchat team collaborates with ESPN's social media team and sports editorial groups to create multiplatform content that ends up not only on ESPN's Snapchat, but also on ESPN.com as well as on its other social platforms like Facebook and Instagram. She previously was an Associate Producer in television production on SportsCenter.  
Amanda Anderson
Social Media Manager, ESPN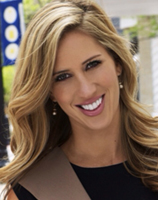 Kaitee Daley joined ESPN in 2009 and has been at the forefront of the company's growing social media footprint. Originally working as a talent ghost-writer and editor, she teamed up with SportsCenter to reboot and grow the show's social accounts with a focus on fan engagement and show integration. To help solidify the connection between social and ESPN's revenue, Daley joined the business development division working as a partner liaison for Twitter and Facebook. In the spring of 2015, Daley transitioned back to her digital roots to oversee a group focused on viral content creation and distribution. Today, she leads a team of talented ESPN social media editors who program ESPN's Snapchat Discover channel, Twitter, Facebook, and Instagram.

Kaitee Daley
Director of Social Media, ESPN
                                              WEBINAR LOCATIONS:                                      
Comcast: Manchester, NH
676 Island Pond Rd. | Manchester, NH 03109| CR 180
Comcast: Hudson, NH
55 Executive Drive | Hudson, NH 03051| Merrimack Room
Comcast: Chelmsford, MA
5 Omni Way | Chelmsford, MA 01824| Omni Room 
Comcast: Berlin, CT
222 New Park Dr. | Berlin, CT 06037 | Constitution Room
Cox: Warwick, RI

9 JP Murphy Highway | West Warwick, RI 02893 | Conf. Room 2103 
ESPN: Bristol, CT

Main Campus | Building 8 | Room 114
Main Campus | Building 13 | 2nd Floor, Room 4
North Campus | Room 219 Multimedia Room
NESN: Watertown, MA 
480 Arsenal Street, Bld #1 | Watertown, MA 02472| First Floor Conference Room
Charter/Legacy Time Warner Cable/NaviSite Inc: Andover, MA
200 Minuteman Rd. | Andover, MA 01810| 2nd Floor | Beacon Conference Room
If you cannot attend one of the in-person locations you can also login to the webinar right from your desk! 
 Member and non-member Cost - FREE
 **IF REGISTERING FOR A GROUP PLEASE SELECT THE NUMBER OF PEOPLE ATTENDING ALONG WITH THEIR NAME AND EMAIL.

When & Where
Webinar - select a location or from your desk



Wednesday, February 22, 2017 from 1:00 PM to 2:00 PM (EST)
Add to my calendar
Organizer
WICT New England
We create bold, self-empowered leaders through advocacy and leadership training.
We are committed to leading the charge in advocacy, self-empowerment and leadership   training for women in the cable telecommunications industry.
We believe that professional success will be achieved through the combination of job skills, industry knowledge, mentoring and networking.
Our service to individuals in the industry applies to all levels of the profession and across all segments of our industry.
We believe that smart leadership development means a balance between shaping personal growth and sharpening business acumen.
We trust that our purpose, mission and resources are also exceptionally beneficial to men in cable telecommunications industry, at all career levels.