Actions and Detail Panel
2017 Western New York Poker Run in Buffalo
Fri, Aug 11, 2017, 12:00 PM – Sat, Aug 12, 2017, 11:00 PM EDT
Description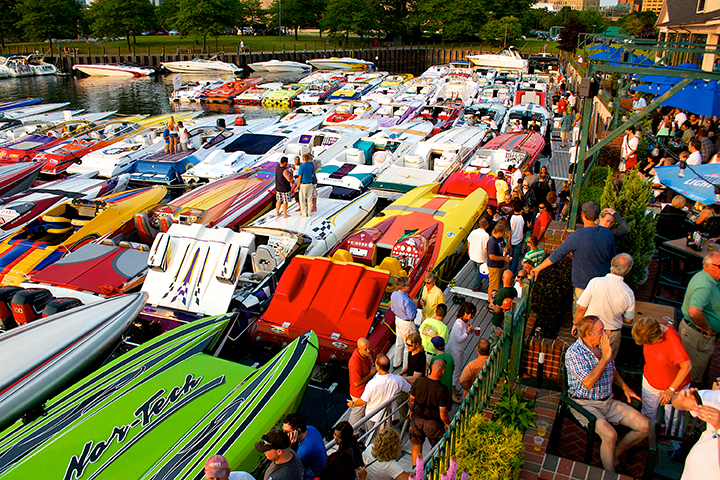 The Western New York Poker Run was created this year to keep a poker run in Buffalo. Since the Western New York Offshore Powerboat Association will no longer be running the Buffalo Poker Run. We at Elite Poker Runs thought it would be great to keep everything about the Buffalo Poker Run the same but brand it under a new name and create another Elite Run.
Our founder Tony Scioli was the event coordinator of the Buffalo Poker Run from 2010 to 2015 when he stepped down from his board position to concentrate on Elite Poker Runs. We are expecting this run to draw 100+ boats like the Buffalo Run had in the years past. The Venue is one of the most accomodating in the area. We get full run of this waterside destination.
The runs primary course will be about 100 Miles. We will have an approved backup course if needed due to wind. The beautiful part about this run is that we have the ability to run the rivers shielded waters if needed. This years charity is yet to be determided but a portion of the proceeds will be donated to a charity. We are hoping to raise a ton of money for charity this year. Local participation is essential along with support from regional performance boaters to keep this event growing. Our official photographer is still in the works but we will have a well known marine photographer.
We ask that you register early to help with the planning. This way we can concentrate on creating anenjoyable safe weekend. If you choose to get a slip you can book your slips directly with the marina. Templeton Landings Courtesy Dock will be free for all registered boats until it is full. We will also have the floating dock at Canelside reserved for overflow. Expect to have boats rafted 10 deep, so if you do not like someone rafted off you, please secure a slip. Individual slips at Erie Basin Marina (http://www.smithboys.com/erie-basin.htm) will be limited. Booking early will allow us to plan for parking and docking and to ensure our event runs smoothly and in a timely fashion.
This will be a US Coast Guard Approved Event and PFD's are required when on plane. Boats that do not follow the Rules and Safety Regulations will be disqualified. NO EXCEPTIONS! All boats participating in this event are required to carry $300,000 or greater in watercraft liability coverage maintained in full force and effect during the term of the event. Boats without insurance will not be able to run. We will refuse ANY boat without INSURANCE PROOF and or PROPER PAPERWORK. This run is an insured event and NO unregistered Crew members will be accepted on boats.
Please have all paper work to us prior to run, we will not excepting same day registrations on Saturday. You can register until 8pm Friday, Aug 11th or when the event sells out. Please visit our website www.elitepokerruns.com or visit us on http://buffalo.elitepokerruns.com/ for updated information. If you have any questions call or email us.
All Tickets are Non-Refundable, boats break, boats sell, weather changes, ect. You will be allowed to transfer your ticket to another boat if needed.
Price Includes:
All events: Friday Night Welcome Dinner, Saturday Morning Coffee, Drivers meeting, Saturday Lunch, and Saturday Night Awards Dinner are all held at the Sheraton Erie Bayfront Hotel. All events are cash bar.
Drivers/Boat Cost ‐ $350.00
Special Gift, Friday Night Welcome Dinner, T-Shirt, Run, Saturday Lunch, 1 Hand, Award Dinner.
Crew Member Cost ‐ $150.00
Friday Night Welcome Dinner, T-Shirt, Run, Saturday Lunch, Awards Dinner
Additional Hand - $ 50.00 - Includes 1 Hand. (100% of hand money goes to charity)
Please note anyone riding on boat in the run is considered a crew member regardless of participation in the Cocktail Party and Award Dinner
Important Speed Information Based on your planned Top Speed
0 to 70 mph – 18 year of age and under accompanied by parent or legal guardian.
70 mph to 110 mph – Everyone over 18 years of age.
110 mph or faster – Everyone over 18 years of age, No back seat passengers
*** Alternate Coarse based on weather conditions ***
Questions
Please call Tony (716) 510-9669 or email info@elitepokerruns.com
***Please email a copy of your Insurance***
Thank You,
Elite Poker Runs