Description

REGISTRATION IS STILL AVAILABLE. PLEASE CONTACT YOU LOCAL MANAGER FOR ASSISTANCE. MANAGERS, PLEASE CONTACT YOUR RSM.
Welcome to the 2017 Weichert Summit registration site!
Please join us this March in the beautiful Las Vegas area for 3 days of networking, dynamic content and inspiring speakers. You'll find all Summit details here, including registration and room booking information. Check back regularly for updates. We look forward to seeing you!


Here is our current line-up of exciting speakers.
Come to learn. Leave Inspired!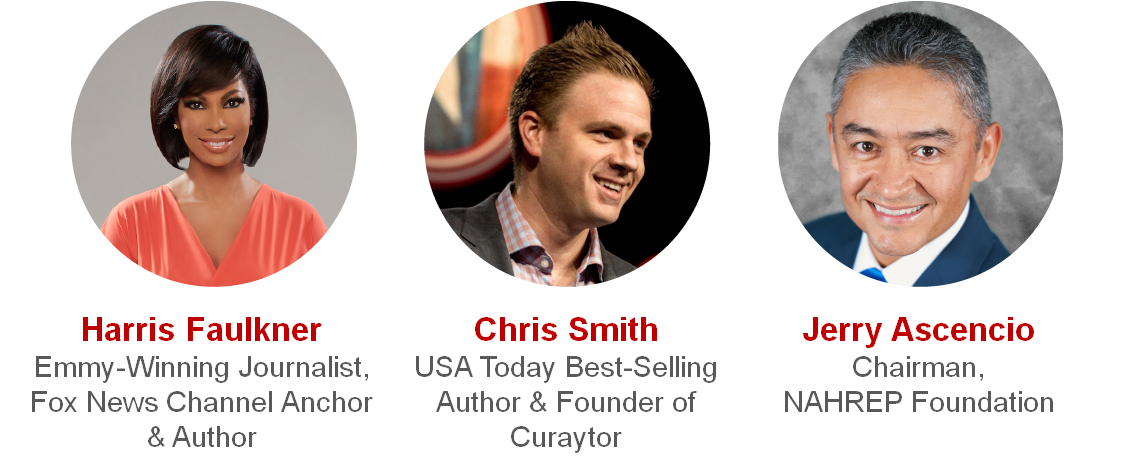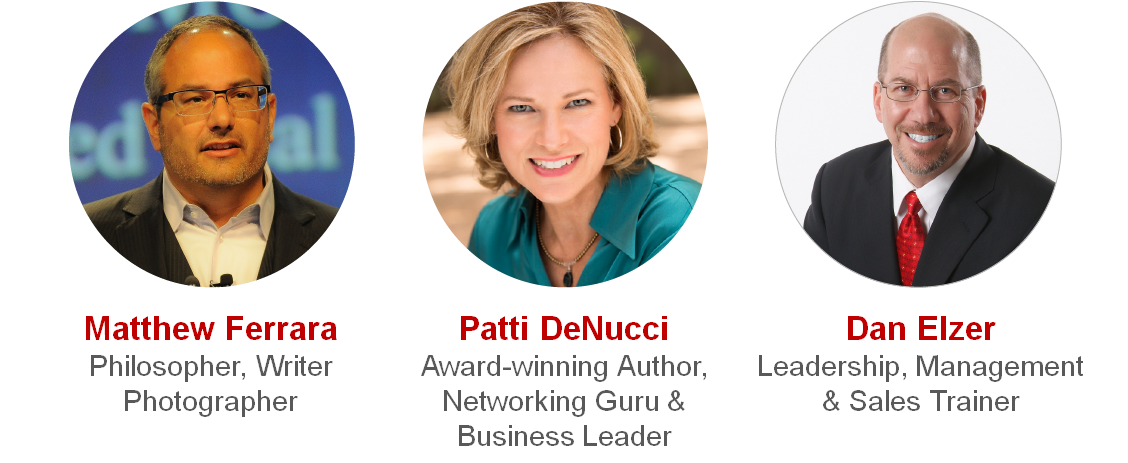 Monday, March 6th
♣ 7:30 AM – Registration & Exhibitor Marketplace Open
♣ 1:30 - 5:30 PM – Summit Kicks Off - General Session
-Bill Scavone, President & COO, Weichert Real Estate Affiliates, Inc.
-Matthew Ferrara, Philosopher, Writer, Photographer "Don't Stand On '17: A Vegas Player's Approach To Sales Success"
-Awards & Recognition
-Patti DeNucci, Award-Winning Author, Networking Guru "Success Secrets of the Intentional Networker: Strategies for Attracting More Powerful Relationships,Referrals & Results"
♣ 6:30 - 8:30 PM Evening Reception
-Exhibitor Marketplace Open!
Tuesday, March 7th
♣ 9:00 PM – General Session
-Dan Elzer, Leadership, Management & Sales Trainer "Leverage Your Winning Differences"
-Top Agent Panel "Confessions of a Top Agent"
-Pamela Ermen, National Instructor, Real Estate Coach "Mastery 2017"
♣ 12:30 PM - 2 PM Lunch On Own
♣ 2 PM - 4:30 PM – General Session - Continued
-David Knox, Real Estate Pricing, Sales & Negotiation Trainer "Values-Based Life Planning & Goal Setting"
-Chris Smith, USA Today Best-Selling Author of The Conversion Code, Co-Founder of Curaytor "How To Crack The Conversion Code"
Wednesday, March 8th
♣ 8:30 AM - General Session
-Andrew Dorn, National Speaker, Move, Inc. | Realtor.com® "Make An Impact and Create Reactions"
-Gerardo "Jerry" Ascencio, NAHREP Foundation Chairman, 2012 NAHREP President "The Hispanic Consumer Opportunity in America"
-Harris Faulkner, Emmy-Winning Journalist, Fox News Channel Anchor "Growing Up Brat: 9 Rules of Engagement For Success"
♣ Noon - 2017 Weichert Summit Ends
*Tentative Agenda - Subject to change

Saturday, March 4th
♣ 3 PM - 6 PM - Presidents Advisory Meeting - Invitation Only
♣ 7 PM - 9 PM - Presidents Advisory Dinner
Sunday, March 5th
♣ 1 - 5 PM - Managers' Meeting - Owners/Managers Only
Monday, March 6th
♣ 8:30 - 12:00 PM - Managers' Meeting - Cont'd
♣ 8:30 AM - 12:30 PM – Top Producing Agent Symposium & Luncheon – Invitation Only for 2015 & 2016 Ambassador's, President's and Chairman's Club Award Winners
*Tentative Agenda - Subject to change

The M Resort is providing us with a fantastic, modern venue, with beautiful rooms and spectacular views. It is conveniently located to the Strip, with top-notch dining, world-class spa and award-winning pool, just to name a few amenities.

For more information about the M Resort, along with a complete list of hotel amenities, Click Here.
Room Block Rate: $140/night. SOLD OUT!
Group Name: Weichert RE National Conference
Group Code: SWRE17 (Refer to this when booking)
To Reserve Your Room Call (866) 551-1540 or (702) 797-1998
In addition, below is a list of unblocked hotels in the surrounding area.
You can check their availability as well:
Hampton Inn 3.7 mi
(702) 617-7777
3245 St Rose Pkwy, Henderson, NV 89052
South Point Las Vegas 3.8 mi
(866) 791-7626
9777 Las Vegas Blvd South, Las Vegas, NV 89183
Homewood Suites Henderson 5.3 mi
(702) 450-1045
10450 S Eastern Ave, Henderson, NV 89052
Green Valley Ranch Resort Spa Casino 6.7 mi
(702) 617-7777
2300 Paseo Verde Pkwy, Henderson, NV 89052
Silverton Casino 7.1 mi
(702) 263-7777
3333 Blue Diamond Rd, Las Vegas, NV 89139
Holiday Inn Express Las Vegas – South 9.8 mi
(702) 736-0098
5760 Polaris Ave, Las Vegas, NV 89118
Marriott Courtyard Las Vegas South 10.1 mi
(702) 895-7519
5845 Dean Martin Dr, Las Vegas, NV 89118
Staybridge Suites Las Vegas 10.1 mi
(702) 259-2663
5735 Dean Martin Dr, Las Vegas, NV 89118
Tropicana Las Vegas (sister hotel to the M Resort) 11.6 mi
(702) 739-2331
3801 Las Vegas Blvd. South, Las Vegas, NV 89109

Local Airport: McCarran International Airport
For driving or other travel directions, click icons at the bottom of this webpage.

FAQs:
If I register for the event, does that mean I automatically have a hotel room?
No. You must register for the event and then make your travel arrangements separately. For Hotel information and to book rooms, please reference the reservation information provided above in the Hotel & Room Info.
What are my transport/parking options getting to the event?
See Travel Info section above.
Do I have to bring my ticket (printed or mobile) to the event?
No, but if you do, you will be eligible to check-in via the "fast pass lane."
Where can I contact the organizer with any questions?
Please click the Contact button at the bottom of the registration site or refer questions to your Broker/Owner/Manager who can refer them to their WREA Regional Service Manager.
PHOTO RELEASE: Weichert Real Estate Affiliates, Inc. (WREA) reserves the right to use any photograph/video taken at any event sponsored by WREA, without the expressed written permission of those included within the photograph/video. WREA may use the photography/video in publications or other media, used or contracted by WREA, including but not limited to: brochures, flyers, invitations, newspapers, magazines, television, websites, social media, etc. By participating in or attending the WREA 2017 Weichert Summit or by failing to notify WREA in writing of your desire to not have your likeness used, you are agreeing to release, defend, hold harmless and indemnify WREA from any and all claims involving use of your picture or likeness.


NO REFUNDS WILL BE ISSUED AFTER 2/15/2017.