Description
Women Advancing Microfinance – New York (WAMNY) invites you to attend our annual membership meeting on Tuesday, July 11th! We will hear from special guests and founders of WAM Anne Folan and Deborah Burand. Anne and Deborah will share the origin story of WAM and discuss their work in microfinance and impact investing. We will also be selecting new members for WAMNY's Steering Committee! If you are interested in being considered, please see below for more information and submit an application by Friday, July 7th. We'll end the evening with networking over light refreshments.
Agenda:
6:30pm – 6:45pm: Registration & Welcome
6:45pm – 7:30pm: Panel Introduction & Discussion
7:30pm - 8:00pm: 2017 Steering Committee Selection
8:00pm – 8:30pm: Networking
Admission to our annual meeting is free for members and $10 for non-members. Not currently a WAMNY member? Sign up here. Your annual dues entitle you to attend most WAMNY events for free and $10 of your dues goes directly to WAMNY's Scholarship Fund supporting women working in financial inclusion around the world to access professional development training.
Applications for the WAMNY Steering Committing:
WAMNY is recruiting for the Steering Committee! We are looking for passionate, committed members who want to take on a leadership role and help grow our community focused on empowering women through financial inclusion and entrepreneurship.
The cornerstone of our mission is the WAMNY Scholarship Fund supporting women who work in the financial inclusion space to gain access to leadership training and professional development. The WAMNY Steering Committee carries out WAMNY's mission, hosts relevant events, and also raises resources for and selects recipients of the WAMNY Scholarship Fund. Join the WAMNY Steering Committee to help make a difference in the financial inclusion community, advance your career, and develop new skills!
If you're interested, please apply here. Applications are due by Friday, July 7th. Applicants must be able to attend our Annual Membership Meeting on the evening of July 11th where the finalists will be voted in by the WAMNY community.
We look forward to seeing you there!
WAMNY Steering Committee
---
About Our Speakers: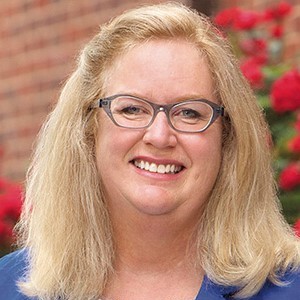 Deborah Burand is Assistant Professor of Clinical Law and Co-Director of the Grunin Center for Law and Social Entrepreneurship at New York University. She directs the International Transactions Clinic. She writes and lectures on issues related to international finance, microfinance and microfranchise, impact investing, social finance innovations such as social impact bonds and crowdfunding for social enterprises, and developing sustainable businesses at the base of the economic pyramid.

During 2010 - 2011 Prof. Burand served as general counsel to the Overseas Private Investment Corporation, the development finance institution of the United States. She also has worked in the microfinance sector, most recently as executive vice president of strategic services at Grameen Foundation, a global microfinance network. Earlier in her career, she worked as a senior attorney in the international banking section of the Federal Reserve Board's legal division, and at the U.S. Department of the Treasury, first as the senior attorney/adviser for international monetary matters and later as the senior adviser for international financial matters. She also worked in private practice at Shearman & Sterling, where she advised bank advisory committees in the negotiation and implementation of Brady Bond deals that restructured the sovereign debt of Vietnam and Peru, and supported, on a pro bono basis, the development of the world's first debt-for-nature swap.

Prof. Burand is a trustee on the board of Freedom from Hunger. She is an independent director on the board of MicroBuild (a proof-of-concept fund launched by Habitat for Humanity International that is aimed at growing the housing microfinance sector while expanding decent housing for the poor). She is an adviser to the Inter-American Development Bank and Linked Foundation regarding their microfranchise/micro-distribution network initiatives. Prof. Burand has been a consultant to the Bill and Melinda Gates Foundation, Omidyar Network, and Consultative Group to Assist the Poor (CGAP), among others. She also was the co-topic leader on finance for the 2009 Clinton Global Initiative. In 1993-1994, she was an international affairs fellow of the Council on Foreign Relations (during which she was seconded to the International Monetary Fund and the European Bank for Reconstruction and Development), and is currently a member of the Council. She also is a member of The Bretton Woods Committee. She is a member of the Bars of New York and the District of Columbia.

She earned her BA, cum laude, from Depauw University and a joint graduate degree, JD/MSFS with honors, from Georgetown University.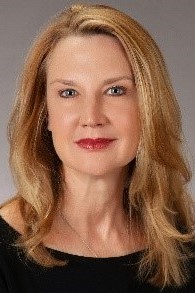 Anne Folan is founder and president of Anne Folan & Associates, a creative services firm focused on clients primarily in the financial services and pharmaceutical industries. AFA's clients include Bristol-Myers Squibb, MetLife, Citi, the World Bank, USAID, the Ford Foundation, Women's World Banking, Women for Women International, the Bill & Melinda Gates Foundation, Mercy Corps, FINCA International, and many others.
Before launching her own practice, Anne worked as a fundraising and communications executive for FINCA International, a leading global microfinance institution. She managed FINCA's brand identity, designed strategic communications plans, produced all web and print publications, led internal communications, and produced high-profile special events.
In addition to her professional practice, Anne is a co-founder and two-time president of WAM International, the only global network for women professionals in the microfinance industry. WAM-sponsored scholarships have provided vital training opportunities for women professionals at leading programs such as Boulder-at-Turin, the AMIDA academy in Indonesia, SEEP, the Harvard Business School/ACCION leadership workshops, and the Women's World Banking trainings.
Anne holds a bachelor's degree from the College of William and Mary, and lives in Washington, DC.