Description
Vanquishing the Vampires:
Fighting the Fears That Suck the Lifeblood Out of You
with Carol Cool



Have you ever been afraid?
Has worry ever kept you up at night?
Whether we call them fears, worries, cares, or concerns, we all find them preying on our minds and hearts.
Together we'll explore how two familiar passages—The Lord's Prayer and Psalm 23—offer practical help in slaying fears and living in God's security. Discover how to keep joy-suckers at bay and live confidently.
Returning again for 2017!
Emma and Effie—to have you laughing your way to lunch!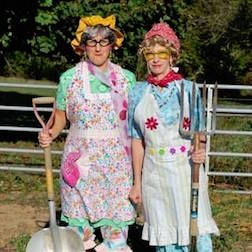 Early Bird Tickets available until 10/8 for only $49!
Early Bird Group Tickets for 5 or more people: $44 each (through 10/8, $49 after)
Individual Tickets: $59
Enjoy fresh baked goods when you arrive and a delicious lunch
(with dessert, of course).
Music will be provided by the amazing Mandy Bell.
Easily accessible from all points surrounding Lancaster County,
with plenty of parking.
Lots of laughs. Lots to learn.
And new friends to enjoy it all with!
Get your copy of Carol Cool's book—Finding Balance in the Circus of Life—at the conference for just $15!


Looking forward to seeing you there!