Description
The 5th Annual Waco Domestic Violence Conference by Family Abuse Center and the McLennan Co. Domestic Violence Response Team is a training event for both professionals and other members of the community. Join us as we focus on a variety of topics related to victim safety, abuse prevention, and offender accountability. An increased number of breakout sessions from last year also means there are topics of interest for everyone regardless of profession. Six hours of continuing education credits for SW, LPC, LMFT, TCOLE, CJAD, CLE, Judicial, and Educators (pending approval).
---
Keynote Speaker: Dr. Jeff Temple, Ph.D.
Teen Dating Violence: An Ounce of Prevention is Worth a Pound of Cure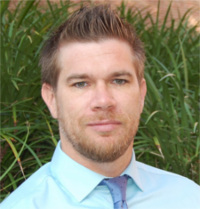 Dr. Temple is a Professor, Licensed Psychologist, and Director of Behavioral Health and Research in the department of Ob/Gyn at the University of Texas Medical Branch. His research, which has been funded through the National Institute of Justice, National Institutes of Health, and Centers for Disease Control and Prevention, focuses on interpersonal relationships with a particular emphasis on adolescent relationship abuse. He is an Associate Editor for the Journal of Primary Prevention, and recently co-chaired the Texas Task Force on Domestic Violence.
Keynote Speaker: Kerry Ann Frazier, LMSW, MSED
"Behind Closed Doors"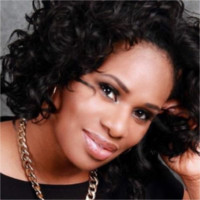 Kerry-Ann Frazier is the Director of the Healthy Homes Program for the Harker Heights Police Department. Her social work expertise is a critical component to the Harker Height Police department's overall mission to the community. Kerry-Ann Frazier has been a passionate advocate for her community for over a decade. Her tenure in the field of social work spans over 12 years with experience in Child Advocacy, Mental Health Services, Education and Marketing in both Texas and Alaska.
2017 Breakout Sessions:
Batterers' Intervention & Prevention Programs, Herlinda Grusendorf & Elvia Harrell, McLennan Co. Adult Probation

2017 Legislative Update for Family Violence, Tracy Grinstead-Everly, Texas Council on Family Violence

Misuse of Technology to Stalk, Micah Titterington, Family Abuse Center

Case Study: State v Loredo, Gabrielle Massey, McLennan Co. DA's Office

Protecting the Legal Rights of Teen Dating Violence Victims, Brandy Howard, Texas Advocacy Project

"Pick Your Path" DV Empathy Training, Jennifer Gardner, Family Abuse Center

Surviving & Thriving: Using Evidence-Based Self-Care, Sheena Moore, Tammy Molina-Moore, & Veronica Molina, TAMU- Central Texas

Managing the Needs of African American Survivors, Brandy Howard, Texas Advocacy Project
Click Here to see full speaker bios.
---
FAQs
Where can I contact the organizer with any questions?
You may email Micah Titterington or Jennifer Gardner at Outreach@familyabusecenter.org with questions regarding the conference. You may also call Micah or Jennifer at 254-772-8999.
What is the refund policy?
Family Abuse Center will offer refunds if notified at least 48 hours prior to the start of the event. If you are unable to make the conference and need a refund, contact Micah Titterington at Outreach@familyabusecenter.org to notify him that you will be unable to attend the conference. If you paid by credit card, the amount will be refunded to your credit card within 48 hours. If you paid by check prior to the conference, Family Abuse Center will write you a refund check and send it to the address you provided at registration.