Description
If you own a business in Edmonton and area and you want to find out how you can grow
YOUR
business with referrals, then come and join us for our 2017 VNC Visitor's Day on September 27, 2017.
It's an open house — everyone is welcome!!! A chance to connect/re-connect and a great networking opportunity for everyone. We want to introduce you to successful Edmonton entrepreneurs who can refer business your way. It's easiest to promote and do business with people we know, like and trust, so we've done our best to be a warm, friendly and inviting type group. 2017 VNC Visitor's Day is an excellent opportunity for you to experience the power of networking with like-minded professionals.
Date: September 27, 2017
Plan to arrive EARLY (between 6:45 - 7:15 AM) to get the most out of this networking opportunity. The meeting is scheduled to end at 8:30 AM. There'll also be time afterward for additional networking.
The meeting starts at 7:30 AM sharp.
Where: Albert's Restaurant in Edmonton (on the corner of 99th Street and 51st Avenue).
Speaker: Marderé Birkill of Sage & Summit Consulting, Edmonton
Topic: "The ABC & D of Business". Business tips and techniques for seasoned entrepreneurs (not intended for beginners).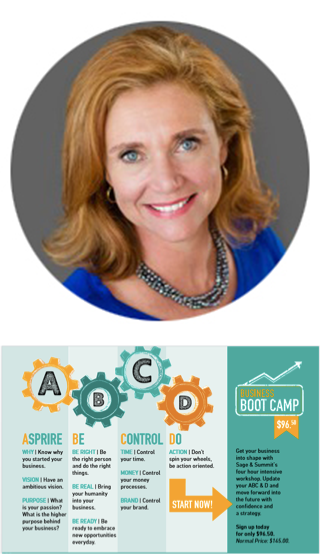 Come and promote YOUR business!
Meet our 20 VNC members as well as many other business-minded professionals like you

Learn how to grow your business through referrals

Bring lots of business cards and any additional information you would like to distribute

Enjoy a hot breakfast with us

The cost for the meeting is only $15 which includes the breakfast
Space is limited, don't get left out… to RSVP please contact Craig Finnman by 9 PM, September 25 at membership@vantagenetwork.ca, or buy a ticket online by 9 PM, September 26 at https://www.eventbrite.com/e/2017-vnc-visitors-day-tickets-37342208551
So looking forward to the big day — see you soon!
Jack Born
Vantage Networking Club | w: vantagenetworking.com | LinkedIn: http://www.linkedin.com/groups/8527095