2017 Virginia Jaguar Club Concours - Virginia Crossings Resort Glen Allen V...
Description
2017 Virginia Jaguar Club Concours

TWO JCNA CONCOURS EVENTS IN ONE WEEKEND
JUST A 2.5 HOUR DRIVE APART!
This year's VJC Concours returns to the Virginia Crossings Resort and is one of two JCNA sanctioned Concours events in Virginia the same weekend. The resort is a fantastic location, that hosted our successful AGM and Challenge Championships. For those unfamiliar with Virginia Crossings, it serves as a great venue featuring a colonial theme and several dining options.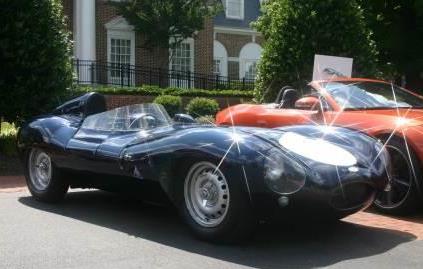 The Concours itself will be on the Cannon Lawn overlooking the resort entrance and courtyard. We moved the schedule up an hour so that the formal judging will be over in time for the participants travel to the NCJOC Concours the next day in Purcellville VA at the 868 Estate Vineyards. For those not attending both Concours, participants of the VJC event are also welcomed to participate with the Central Virginia British Car Club and the popular judging open to all sports and classics cars, especially British! Cars registered for display will be eligible for several awards, include "the Car I'd most like to take home" and "Best in Class."
Please join us for a poolside reception and awards ceremony in the afternoon. For those choosing to complete the day, there will be a casual gathering hosted by the Crossings with special food menu and cash bar to celebrate the the common intrests in classic and sports cars!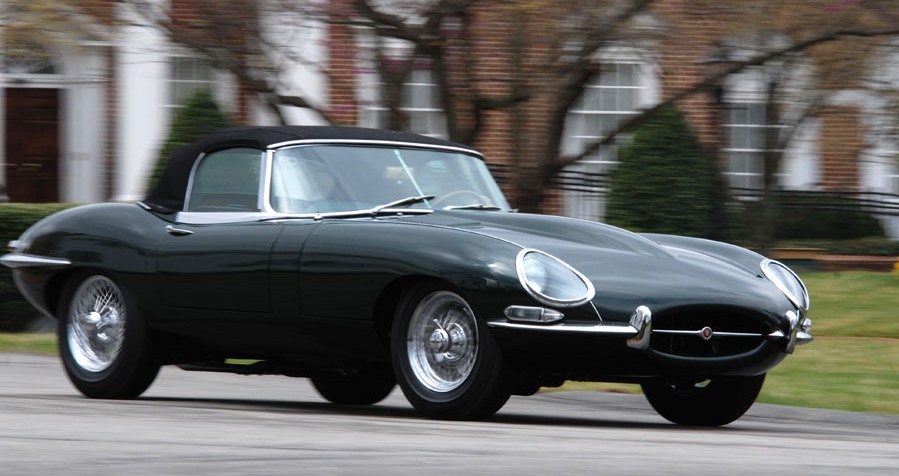 Hotel information for the VJC Concours is http://vacrossings.com// 804-727-1400
Please mention the Jaguar Club Concours and Classics on the Green for special rooms rates. We have a limited block of rooms, so please call early. On-site trailer parking is also available. Preference will be given to those who register early as well.
Special Thanks to our Official 2016 Show Sponsors!
Welsh Jaguar Parts, Griots Garage, Hagerty Classic Car insurance, XKs, SNG Barratt, Jaguar Clubb of North America.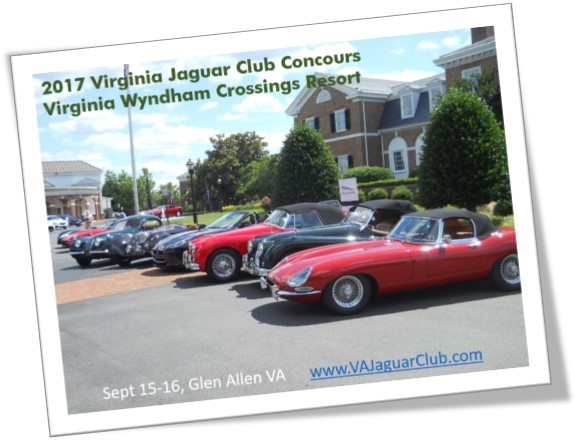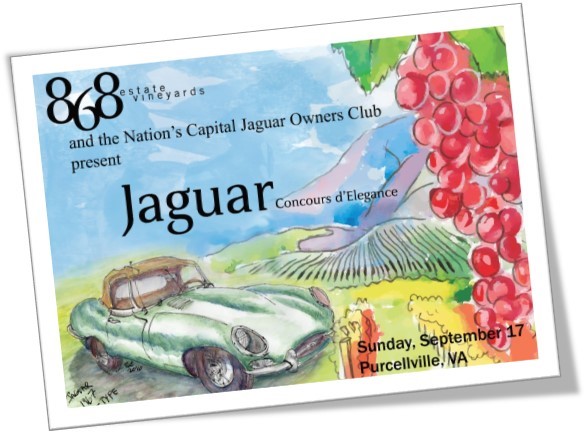 For more information concerning the NCJOC Concours, please see http://www.ncjoc.com/
Details (subject to change):
Friday Sept 15th
Welcome reception on the tavern deck
Saturday Sept 16th
Concours (display and Judges) 8:00 – 1:00 pm
Poolside cocktail reception and awards ceremony 2:00 – 3:00 pm
*grab and go lunches as well as dining in the Tavern are available for lunch.
Sunday Sept 18th
NCJOC Concours at 868 Estate Vineyards in Purcellville VA
For additional information, please visit the VJC website www.VAJaguarClub.com
Look forward to seeing everyone there!