Description
Summary
Kickoff the 2017 UVU Social Innovation Challenge with us at the UVU Main Campus! The UVU Social Innovation Challenge is a competition open to any Utah student interested in identifying and solving the world's most pressing problems.
---
Agenda
4:00-4:30 PM - Network with other aspiring competitors and share ideas. This is where you can start picking team members! Light refreshments will be provided.
4:30-5 PM - Program to let you know what to look forward to, including:
New prize offerings

Improved workshops

and the competition topic!
5 PM on - Stick around and network--you can start brainstorming with other competitors and forming teams.
---
About the Social Innovation Challenge
The annual UVU Social Innovation Challenge starts each September, provides workshops monthly during fall, and concludes with pitches from our finalists at an exciting awards competition in December. Last year's topic was water and we had dozens of great entries--we think this year's topic is going to be just as compelling.
Participating in the UVU Social Innovation Challenge offers you hands-on experience working to identify and research a social problem and gaps in the solutions market. This is a great place to start if you want to save the world. Don't miss this opportunity to meet other aspiring innovators, share ideas, meet past winners, learn about the competition and formulate teams.
---
Who can compete?
Any student of a Utah college or university is welcome to compete in the challenge!
Where will the kickoff be?
The kickoff will be held in the Woodbury lounge, room 146 (see map below).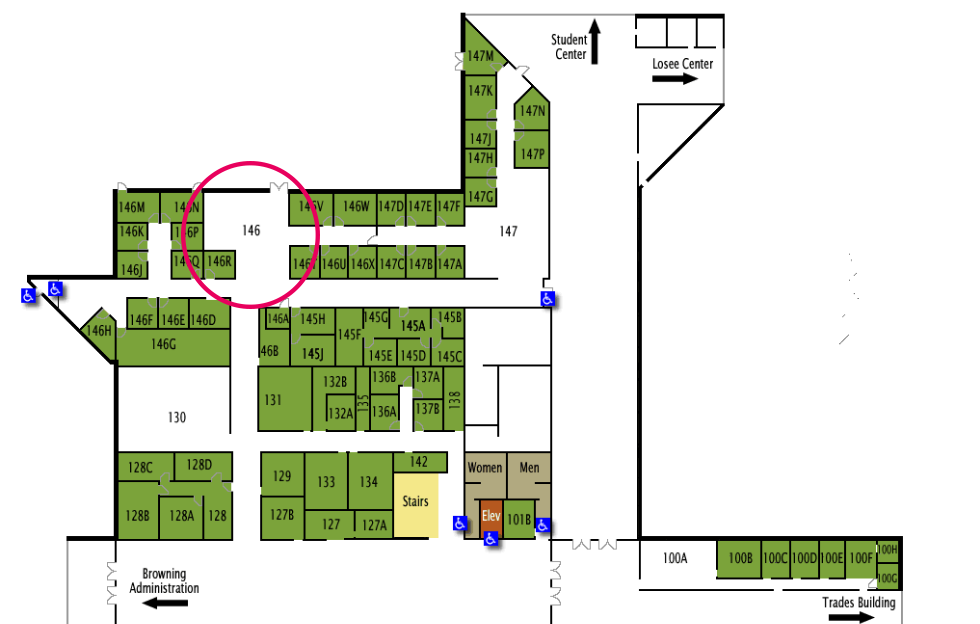 When will the kickoff be?
The kickoff will be held on September 14, 2017 from 4 PM to 5:30 PM.
---
Applications will be available starting on September 14th and you'll be able to apply on the UVU website. Details about where you can find the application and the submission form will be provided at the kickoff event!