Description
2017 Musical Acts: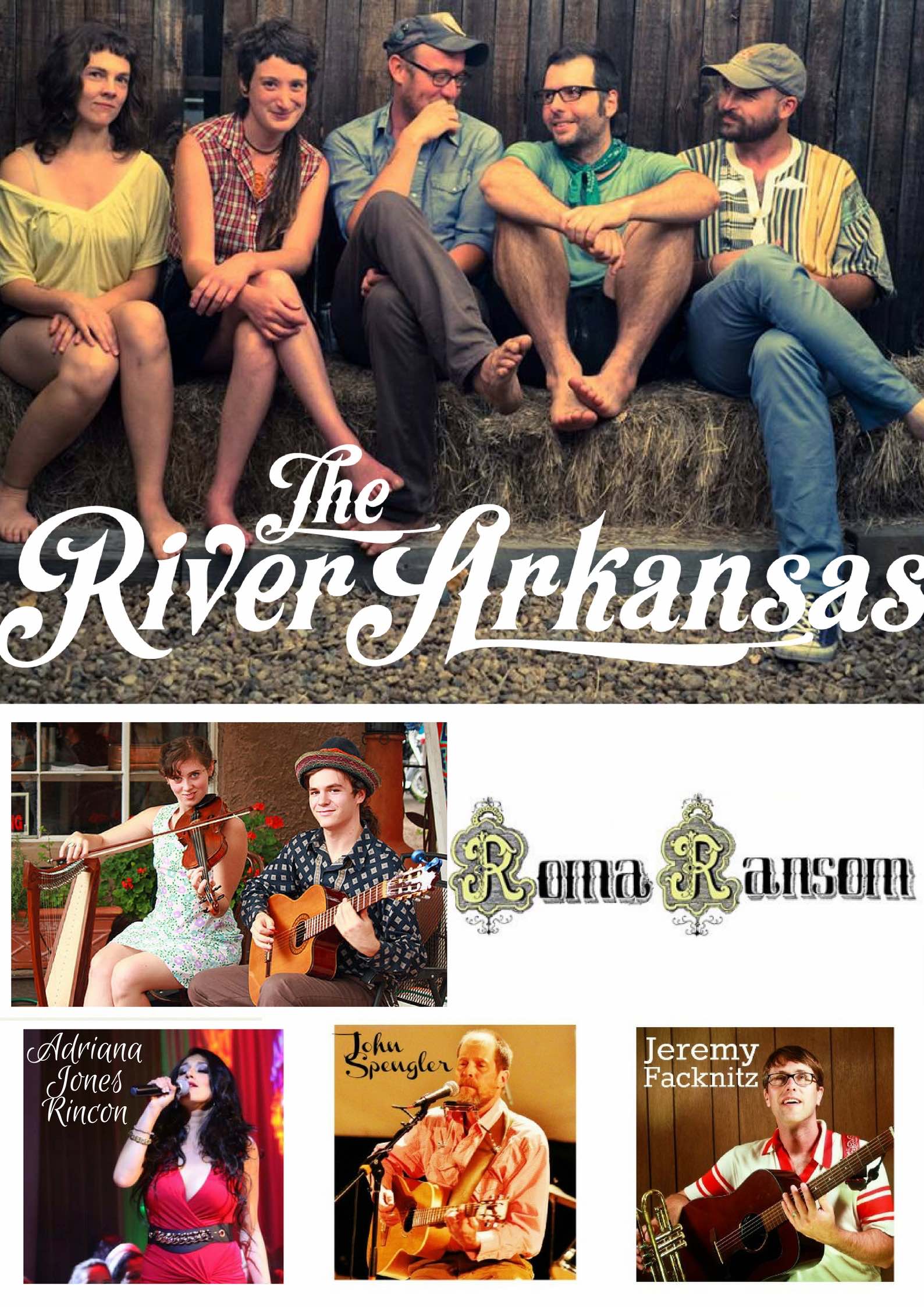 **OPEN to the first 200 people, Get your tickets now!**

**NEW this year:
well behaved, leashed DOGS are allowed!!


ticket price includes a beer koozie for the first 70 adults to register

ticket price includes a Folk'n'Flannel Sticker

ticket price includes a reusable water bottle
What: The "Folk'N'Flannel" is a yearly fundraiser for the 501(c)3 nonprofit UpaDowna
Where: Camp Shady Brook, Deckers, Colorado
When: Fri. Oct. 6th 2pm- Sat. Oct. 7th at 2pm
Why: UpaDowna's mission is to provide access to outdoor adventures for all through events and programs that empower individuals, create healthier communities, and foster a respect for the environment. In order to provide free and donation based experiences in the outdoors, we need donations! Unique experiences in the outdoors can lead to healthier lifestyle practices, reduced ADHD and Autism symptoms as well as increased self-confidence and overall mental & physical health and well being! UpaDowna is not your average fundraising type...you know...a fancy breakfast, dinner or gala that takes place INSIDE...so we're mixing it up with an OUTDOOR camping fundraiser complete with good music, tasty food, cold beer, epic adventures, and beautiful scenery in the mountains of Colorado!
About: The Folk'n'Flannel is a unique festival & fundraiser for the outdoor adventure nonprofit UpaDowna. Festival-goers are welcomed to Camp Shady Brook with numerous activities waiting; corn hole, Beer & Yoga Classes, music, whiskey tastings, and beer flowing. Tent, car camping, lodge, and glamping campers are escorted to their tent or lodge sites and they can set up their camping areas. A BBQ family-style dinner is offered at night with s'mores for dessert. Various bands will play Saturday night at "intimate" settings with amphitheater-like seating. Pancakes are served the next morning and multiple UpaDowna activities like fat biking, stand up paddleboarding, SUP Yoga, hiking, and fly fishing are available throughout the day, ending at around 2pm. Festival-goers will also get the opportunity to pay and register for a corn hole tournament or even a "Facial Hair Frenzy" beard and mustache competition.
How: (Follow these steps when buying tickets) Average price is $60 and includes: accommodations, BBQ dinner, pancake breakfast, a complimentary beverage with meals, first 2 beers for adults, all entertainment including musical performances and most activities the next day.

Step 1: Choose who's going. You? Your family? You and your friends? Your dog?? Order tickets for the appropriate numbers.
Step 2: Choose where you're staying. Are you camping in a truck/van, tenting it, staying in a group lodge or Glamping?
Step 3: Choose your activities, sign up to compete in the Cornhole Tournament or Facial Hair Frenzy (a mustache and beard competition)! Some activities are free, some are not, all are FUN!
Step 4: Get a car pass. There is LIMITED PARKING so, please CARPOOL with your friends to save space.

EXTRAS! Order extra items like one-of-a-kind flannel shirts, stickers, patches, bandanas, the VIP package, challenge course or zip line rides, even extra beer tokens!
Competitions: Not only do you raise money for UpaDowna but winners of the Facial Hair Frenzy go home with sweet products to tame their mane and the team who wins cornhole gets their very own set of boards!! GOOD LUCK!

Remember: This event is family friendly and will consist of live music, beer, food, adventure, and a celebration of the outdoors! Flannel is the dress code! It is overnight and guests are encouraged to stay and not drive home that night unless it is an emergency. Please leave valuables at home (but bring cash/checks, you'll need it!) This is a FUNDraiser for an awesome nonprofit, so go big or go home! Cash and check transactions at camp are preferred. There is no cell service or wifi, an emergency land line phone is available.

Absolutely NO:
-outside alcohol
-marijuana
-guns or weapons

Questions? Email Randi at randi@upadowna.org

Tentative Timeline:
Fri. Oct. 6th-
-2pm: Gates open
-2-5:30: Music and Activities happening
-5:30-6:30: Dinner & entertainment
-6:30-7:30: Cornhole Tournament takes place, music on patio, S'mores around the campfire
-7:30-11pm: Music at Upper/Mid amphitheater, then patio
-1am: Campfires out

Sat. Oct. 7th-
7-9:30: Breakfast available
*Activities Begin:
7-8 Yoga
7-8 Fly Tying
8-9 Fly Fishing 101
8-9 Hike
9-10 Yoga
9-10 Challenge Course
10-11 Hike
11-12 Challenge Course
11-12 SUP YOGA
*Ongoing: 8am-12pm
-Stand up paddleboarding
-Fat biking
-Cornhole
12pm-2pm: Pack up and leave
Thank you to our current sponsors:

Save
Save