| | |
| --- | --- |
| 2017 United Way of Williamson County Day of Caring | September 22 | Kickoff Event at the ROUND ROCK SPORTS CENTER (new location) | |
Event Details
2017 United Way of Williamson County Day of Caring
Friday, September 22

8:00 a.m.-8:30 a.m. Kickoff event with breakfast and brief program at the ROUND ROCK SPORTS CENTER (new location)
9:00 a.m.-12:00 p.m. Volunteer projects at various locations in Williamson County (pre-registration required)

Join hundreds of other people in Central Texas as United Way volunteers come together for our annual Day of Caring. United Way of Williamson County, in partnership with United Way of Greater Austin and United Way of Hays & Caldwell Counties, are mobilizing the energy and passion of volunteers all along the I-35 corridor.  
As we kick off local United Way campaigns, this event will bring together corporate teams, families, individuals and community groups to help local nonprofit agencies, schools, and parks complete a variety of projects.  
Whether it's painting or light construction work, sorting donations, beautifying our community, building trails at a local park, spending time with some amazing senior citizens, or reading with children, you will be improving life for others who call Central Texas home. 
Volunteers will meet at the ROUND ROCK SPORTS CENTER (new location) for coffee, breakfast tacos, a short program, and motivation. As a bonus, you can pick up an event t-shirt if you join us at the ROUND ROCK SPORTS CENTER (new location) and possibly win one of several door prizes.


Day of Caring Presented by: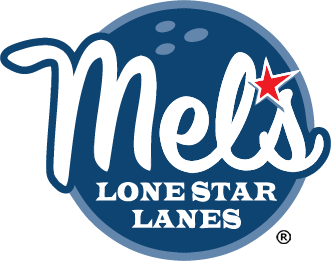 Employee Volunteer Grants
Does your company have a volunteer grant program? Click here to see if your employer will make a donation to United Way of Williamson County in recognition of your volunteer time.


Day of Caring Sponsorship
If your company would like to sign on as a sponsor, we can still make that happen! Sponsorships range from $75 to $500. For more information, download the sponsorship information form or contact Laurie Garza at (512) 255-6799.

QUESTIONS? Give us a call at (512) 255-6799 or info@unitedway-wc.org.
Save This Event
Where

Kickoff Event at the ROUND ROCK SPORTS CENTER (new location)
2400 Chisholm Trail
Round Rock, TX 78681


Organizer
United Way of Williamson County
United We Fight. United We Win. 
United Way of Williamson County fights for the health, education and financial stability of every person in every Williamson County community. United, we fight for stable families. United, we fight for successful students. United, we fight for quality healthcare and prevention services. 


We are more than the fundraisers. We are the hand-raisers. We raise our hands not only to lead the fight but to reach out to people who need help-and hope. 


We win by living United. By forging unlikely partnerships. By seeking new solutions to old problems. By mobilizing the best resources. And by inspiring individuals to join the fight against our community's most challenging and complex social issues.


Change doesn't happen alone. 
We need more people who know that at the core of every human being is a desire to do good. Who recognize the power that comes from a shared purpose. Who understand they're always stronger together than they are alone. In Williamson County, it means people like you. 

Give
Invest in long-term solutions that improve lives and strengthen communities.

Advocate
Speak up and speak out to build a stronger, healthier Williamson County for everyone.


Volunteer
Lend your time and muscle to touch people's lives. 

We all win when we LIVE UNITED. 


Learn more about United Way of Williamson County and the work we do, please contact us at info@unitedway-wc.org or (512) 255-6799 or visit us at www.unitedway-wc.org.
2017 United Way of Williamson County Day of Caring | September 22 | Kickoff Event at the ROUND ROCK SPORTS CENTER (new location)