Description

---
In today's rapidly moving landscape, it is now imperative to have a solid brand. What are you known for? What projects do you want to work on? What lifestyle do you want to lead? These are questions to ask yourself when transitioning to building a strong brand that leads to flexible work schedules, multiple income streams and most importantly, passionate life projects. We go over a simple step by step strategy that will help anyone build and scale their brand within 3 days.
---
Each week we go over the basics of brand building and accelerate progress with weekly mastermind group calls, hosted tutorials and more.
3 Day Agenda:
Day 1: Define Your Brand
Learn how to define your brand
Learn how to get your website live and optimized within 24 hours
Get access to the top 20 free tools to marketing your brand online
Day 2: Validate Your Brand
Learn how to Leverage your network to get consulting and speaking opportunities immediately
Learn how to test your brand value with free speaking engagements and free webinar lead funnels
Day 3: Monetize Your Brand
Learn the top 10 monetization strategies for personal branding (make money immediately)
Learn how to price your value for speaking engagements and digital products

Learn the ultimate press hacking strategy to get featured in global media outlets
Bonus: Optimize Your Brand
Email Marketing 101: Learn how to get thousands of new leads
Affiliate Marketing 101 Blogging, Webinars, Digital Products
Newsletters 101: Learn how to build and cultivate a following
At the conclusion of each session workshop, you will receive the following
Audio workshop recording
PPT slide deck
Guidebook
Worksheets
100+ links and resources
Please note, if you are not available for the live sessions, you can get access to the download recordings.

---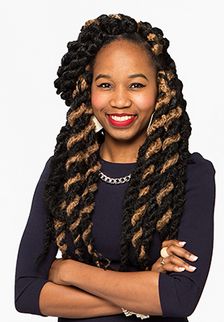 About the Host: Christine Souffrant Ntim is a Haitian-American entrepreneur with over 7 years business management experience across 30+countries. She was selected for Forbes 30 Under 30, AdAge 40 Under 40, Haiti Changemakers 1804 List, and Caribbean Change Makers 30 Under 30 in 2016. She speaks on leadership, disruptive entrepreneurship, and exponential tech AI, VR, Robotics at the United Nations, TEDx, European Union Forum and over 20+ global conferences each year. She also interviews top influencers in the Middle East as the Managing Chapter Director of Startup Grind Dubai, powered by Google for Entrepreneurs.