2017 Trinity Presbyterian Family Advance - "Family and Missions"

Thursday, November 16, 2017 at 6:30 PM

-

Sunday, November 19, 2017 at 12:30 PM
Event Details
http://www.trinvalp.com/#/trinity-in-action/2017-family-advance 
27th Annual
Trinity Presbyterian Church
Family Advance
November 16-19, 2017
Sandestin Golf and Beach Resort, Destin, Florida
**********************************
A Focus on Missions
Guest Speakers
 Oleg Volkov, Randy Booth, Attila Hajdu, Bubu Jarmulak  
 & Jack Phelps              
Registration Details: (Please register and order your tickets in the Ticket Information box)
Family Conference *reduced rates*                                   Southern  Ball
$20 per individual/conf or $10/day                                     $10 per individual
$40 per Family/conf or $15/day                                          $30 per family
 **********************************
Reserve your room through the Sandestin Golf and Beach Resort
All room rates include complimentary usage of 2 bicycles for 4 hours daily, fitness center usage, and one hour/day on either a canoe/kayak rental.
Special Trinity Presbyterian Advance Room Rates
Call for Room Reservations: 
1-800-320-8115 or visit their site:
Reference Group: #23N1GS
Deadline for special rates is 18 October 2017
******************************* 
Speaker Bios
Oleg Volkov was born in Kyrgyzstan (USSR) and converted to Christ in 1993.  He entered pastoral ministry in 2000 at the Presbyterian Church "Annunciation", in Pushkin. In 2004, he graduated from Biblical Theological Seminary (SRS) St. Petersburg, Russia and became pastor of the Reformed Presbyterian Church, St. Petersburg, Russia in 2010. Oleg currently serves as a missionary sent by Grace Covenant Church in Nacogdoches, TX. He has been married to Natasha for 19 years. They have two daughters and two grandchildren.
Randy Booth is a graduate of Texas A&M and has completed studies in theology and apologetics. An ordained minister for 30 years, he currently pastors Grace Covenant Presbyterian Church in Nacogdoches, TX (CREC), where he has ministered for 15 years.  He has been a leader in both homeschool and Christian day schools and also serves on the board of Directors of New St. Andrews College. He has been married to Marinell for 40 years. They have three grown children and thirteen grandchildren.  
Attila Hajdu pastors the Evangelical Reformed Church of Budapest, Hungary.  He is a high school teacher at a Christian school. Working to reintroduce Biblical and Reformed Christianity in Hungary, Attila has translated books on family life and theology into Hungarian. He earned two M.A. degrees, one from the History Department learning about the Reformed Church in Hungary and another in American Studies studying Applied Sociolinguistics, both degrees from the University of Szeged.  Attila and his wife Kati have 5 children.
Bogumil Jarmulak pastors Evangelical Reformed Church in Poznan, Poland.  Since 2011, he has worked as field coordinator for Joint Eastern European Project in Belarus, Hungary, and Ukraine. He is currently the Presiding Minister Pro Tempore of Anselm Presbytery. He received a B.A. degree from Biblical Theological Seminary in Wroclaw, Poland and both a M.A. and Ph.D. from Christian Theological Academy in Warsaw.  Bogumil and his wife Ewa have three children.
Jack Phelps has served as pastor of Covenant Bible Church in Alaska since April 1984. He served the CREC as Presiding Minister of Council for 6 years (2008-2014) and is currently both Assistant Presiding Minister of Council and Presiding Minister of Anselm Presbytery.  A co-founder of the Joint Eastern European Project (JEEP), Jack serves as Co-Chairman of the JEEP Executive Committee.  He is an Air Force veteran of the Vietnam Conflict and was a recipient of the Republic of Vietnam Cross of Gallantry.  He and his wife Debra have 5 children and 22 grandchildren.
***********************************************************
Please see the Trinity web site to download the official advance brochure. 
http://www.trinvalp.com/#/trinity-in-action/2017-family-advance                              
****************************************************
FAQs
Where can I contact the organizer with any questions?
parryg@cox.net or mwaldron@trinvalp.com
or call 850-678-0060
Can I update my registration information?
Please bring any changes to your registration to the event door.
Do I have to bring my printed ticket to the event?
Yes, please bring your event ticket so that we know you have paid.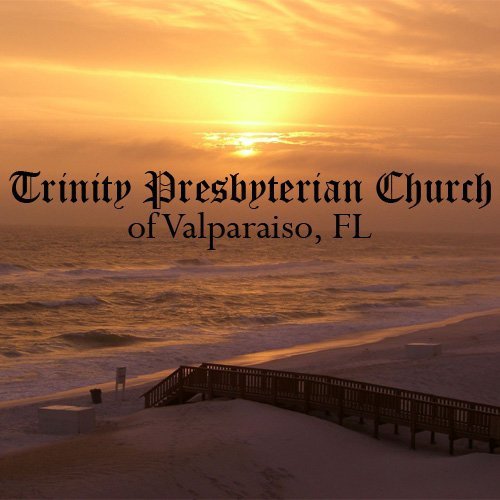 When & Where

Sandestin Golf and Beach Resort
Sandestin Boulevard North
158 Sandestin Blvd N
Destin, FL 32550


Thursday, November 16, 2017 at 6:30 PM

-

Sunday, November 19, 2017 at 12:30 PM
Add to my calendar