Description
Join Promote Her Business for the First Annual Conference: "The Year of Women Entrepreneurs"
Why is 2017 the Year of Women Entrepreneurs? Because we said so… and are making it so!
Be a part of this powerful, 1-day, live event experience for women entrepreneurs – and male allies – who are committed to:
-Growing their business and their impact like never before
-Having more people think of women-owned businesses FIRST for their shopping needs
-Promoting the heck out of each other: Online. Offline. All the time!
This value-packed, fun and extremely practical conference includes:
Being "in-the-Know" about the progress and impact of women entrepreneurs in Silicon Valley

Crafting your Big Vision for 2017 with support to make your goals attainable

Learning from the best of Marketing, Sales and Business experts and trainers

Discovering PROVEN METHODS for getting known and promoting yourself and your business

Uncovering the Secrets to finding amazing promotion partners so you're not the only one promoting your business

Entering to WIN A "Marketing Spotlight," whereby a panel of trusted Experts consult you on your most pressing marketing/sales questions

Networking with some of the most supportive, driven and trail-blazing entrepreneurs in all of Silicon Valley
Our Best of the Best Speaker Lineup includes some of the Most Trusted, Business-Minds in Silicon valley:
Doreen Milano, Strategic Growth Advisor in Business Profitability / Executive Coach,

Visions To Excellence



Lynnea Hagen,

Business Growth Specialist

, International

Speaker, Best-selling Author,

Abundance Business Academy
Aeriol Ascher, Energy Healing Master Teacher / Intuitive Coach / Speaker, Reiki Angel Intuitive Arts (

Voted Best Day Spa & Best Massage in the Silicon Valley)

Caterina Rando, Founder, Thriving Women in Business Community, Magazine and Giving Circle
Vaidehi Normand, Image Consultant, www.VaidehiNormand.com

Kim Martin, Founder & Consultant, The RK Martin Group
Josephine "Jos" Hanan, Founder and Chief Promote-HER, Promote Her Business
When? Friday February 24th, 2017 from 8am-5pm
Where? Silicon Valley Capital Club. We are celebrating the Year of The Women Entrepreneur at a venue that reflects the beauty and high-mindedness of the entrepreneurs we're committed to supporting -- a venue which many say has the most beautiful view of San Jose from the17th Floor – Silicon ValleyCapital Club.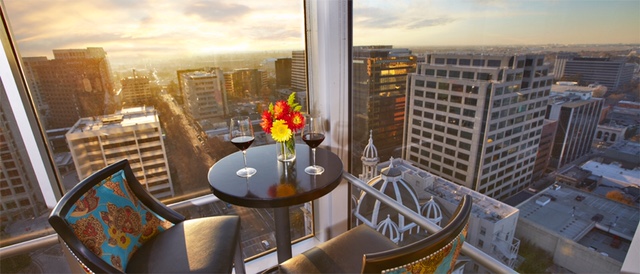 Dress Code? Silicon Valley Capital Club respectfully has a dress code in place, overseen by its Board of Governors. We appreciate your acknowledgement of our venue's dress code and thank you for using your best judgment to make sure you'll be comfortable. Business Casual is the basis of the dress code. Appropriate jeans and other denim attire (no holes, faded or torn) are permitted in the Club. Gentlemen - Slacks with collared or crew neck shirt with/without a jacket. Hats/caps must be removed while inside. Ladies - Slacks or skirt/dress with/without a jacket. Tailored business suits with shorts (tasteful business length). Not Permitted: Shorts, T-shirts, flip-flops, men's open-toed shoes and athletic attire.
Food? Your meals will be taken care of. A delicious continental breakfast AND plated lunch are included. (And you'll be given three plated choices when you purchase your ticket)
Price? General admission = $155
Discounts? When you become a PHB member, you receive a membership discount. Plus, when you sign up by 2/3/17, you receive an Early Bird Special on top of your membership discount. Also, feel free to round up your colleagues & promotion partners, so you not only guarantee sitting together, but you also secure discounted Table of 8 tickets.

VIP Vendor/Attendee? Check out our exclusive opportunity to increase your exposure with women entrepreneurs, while receiving bonus attendee perks...Please note that space is VERY LIMITED , so register TODAY to secure your spot before we run out! Here is the special VIP details' HOT LINK
**Please note that becoming a VIP Vendor includes your ticket to the conference.
Parking? Parking is available directly beneath the building. Enter the underground parking from San Fernando St (between Market St and 1st St). Take the parking garage elevator to the lobby and exit the elevator. Then enter the building elevator to the 17th floor. (The elevator from the parking garage to lobby and lobby to 17th floor are two different elevators.)
Here's ot promoting your business and each other: Online. Offline. All the Time!
Your SV Chapter Leadership Team
Francie Schildhauer, Recruiting and On-Boarding Director
Amy Robe, Membership Experience Director
Elizabeth Miner, Chief Enthusiasm Officer
Vaidehi Normand, Secretary/ Systems Blue Print
Kim Martin, Marketing Director
Josephine "Jos" Hanan, Chapter President