2017 TASA Conference: ART WORTH

Wednesday, July 26, 2017 at 1:00 PM

-

Sunday, October 22, 2017 at 12:59 PM (CDT)
Event Details
The annual Texas Association of Schools of Art (TASA) Conference will be held in Fort Worth this year, October 19th – 21st. Conference Chair Scott Robinson and TASA president Carol Fairlie are excited about the activities. The weekend conference will be held in conjunction with the Arts Google weekend, and will include gallery and studio visits, a tour of the new Art facilities at UT Arlington and tours of the art district museums.
FAQs
Tell me about the conference hotel and reservation info!
HOLIDAY INN EXPRESS and SUITES Fort Worth, DOWNTOWN  (website, click here)
Reservations: 866-551-9747 or 817-698-9595 (the latter is the local number for the hotel and might be better at this point).   Make your hotel reservation BY WEDNESDAY, September 20 to get the conference rate: $119 per night plus sales tax of 8.25% plus 15% state and local taxes, for Thursday, Friday and/or Saturday night of the conference. Make sure to tell them you are a TASA Conference attendee.
1111 W. Lancaster Ave., Fort Worth, TX  76102

**It is important to preregister for the conference and to reserve your own room before September 20th!!

WIFI Internet is included in the price of the room.
Kitchen in all the rooms.
Pet-friendly.

The hotel provides free HOT breakfast buffet every morning.
They have a fitness center and indoor pool with hot tub.
What are my transportation/parking options for getting to and from the event?
Parking is complimentary with your conference rate. They should not charge you.

Free shuttle to and from airport.
Local-area shuttle.
Can I buy a conference fee and attend without being a TASA member?
 Generally speaking NO for higher education art faculty living and teaching in the state of Texas. Mainly because one of TASA's major objectives is to promote fellowship and networking between its members in all parts of the state.
TASA membership is optional only for those attending this conference and who teach/ conduct arts practice out of state and have permanent residence outside the state of Texas, but all are welcome!
If I am the designated Institutional Representative and my school is a current TASA Institutional member, do I need to do or buy anything else to attend this conference?
YES and NO. If you want an extra Saturday night Banquet ticket for a non-member (spouse, etc.) that will cost extra. ALSO, you do still need to PRE-REGISTER BY SEPT. 20 to avoid a late registration fee ($55) and also be sure to check-in on Thursday afternoon (time and place TBA) or Friday morning (time & place TBA) to pick up your packet and nametag.
How can I contact the TASA Registrar with any membership status or conference registration questions?
Linda Fawcett, lfawcett@hsutx.edu, office phone: 325-670-1249.
Where can I contact the conference organizer with any onsite conference questions?
Scott Robinson, Tarrant County College, Trinity River Campus, scott.robinson@tccd.edu; and Carol Fairlie, Sul Ross State University, fairlie@sulross.edu

Are conference fee refunds possible?
Dependent on reason and date of cancellation, but no credit card refunds for conference fees after October 5, 2017. Memberships ARE NOT refundable.
Where can I see the CONFERENCE PROGRAM?
Available after September 10, 2017. Then, go to the TASA Conferences webpage and scroll to the bottom to see the latest version of the daily program.
When & Where

Fort Worth
Tarrant County College - Trinity River
300 Trinity Campus Circle
Fort Worth, TX 76102


Wednesday, July 26, 2017 at 1:00 PM

-

Sunday, October 22, 2017 at 12:59 PM (CDT)
Add to my calendar
Organizer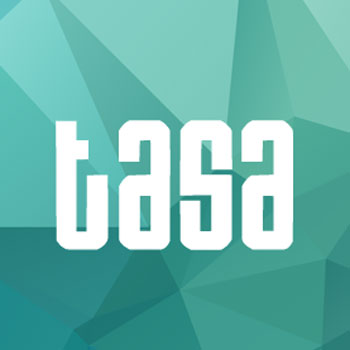 TASA is a 501(c)3 non-profit organization that welcomes all artists/educators and students to be part of a specialized organization created at the request of the Texas Higher Education Coordinating Board in 1970. It has been, and continues to be, a forum for art department faculty members at two-year and four-year public and private higher education institutions.
TASA has tackled important issues such as transfer credit between institutions and common numbering of art courses throughout the state's institutions. Some of the most recent issues have included the dilemma facing photography programs regarding wet versus digital processing. In the past TASA made recommendations to the Coordinating Board concerning the 124-hour rule, mandated by the state legislature, for the Bachelor of Fine Arts degree. As the future of higher education evolves and expands, TASA looks to continue addressing important issues that have a significant impact on students and curriculum. Membership in TASA provides a unique opportunity to be involved in these discussions and have an active role in Texas art education. Annual TASA conferences are occasions for artists to exchange ideas ranging from higher education to artistic processes and theory. Conferences are held in different cities and colleges throughout Texas. Conferences feature a variety of lectures from artists, gallery representatives, and art historians discussing cutting edge ideas and relevant issues from today's global art community. Hands on workshops ranging from instructional planning and organization to experimenting with various 2d and 3d studio media are showcased and open to all attendees. The TASA conference experience also provides time for members to network on many levels ranging from exhibition opportunities, employment opportunities, and professional collaborations. TASA invites you to join and participate in a unique organization that opens the lines of communication between art educators, students, and departments across the state!
-TASA President Carol Fairlie, Sul Ross State University, Alpine, TX
http://www.tasart.org/