2017 TAMPA NOLES FOOTBALL KICKOFF & BLOCK PARTY: SPEARHEADED BY CORONA

Saturday, August 12, 2017 at 2:00 PM (EDT)
Event Details
UPDATE: Official TampaNoles T-Shirts will be offered at the Italian Club during Check In for $20!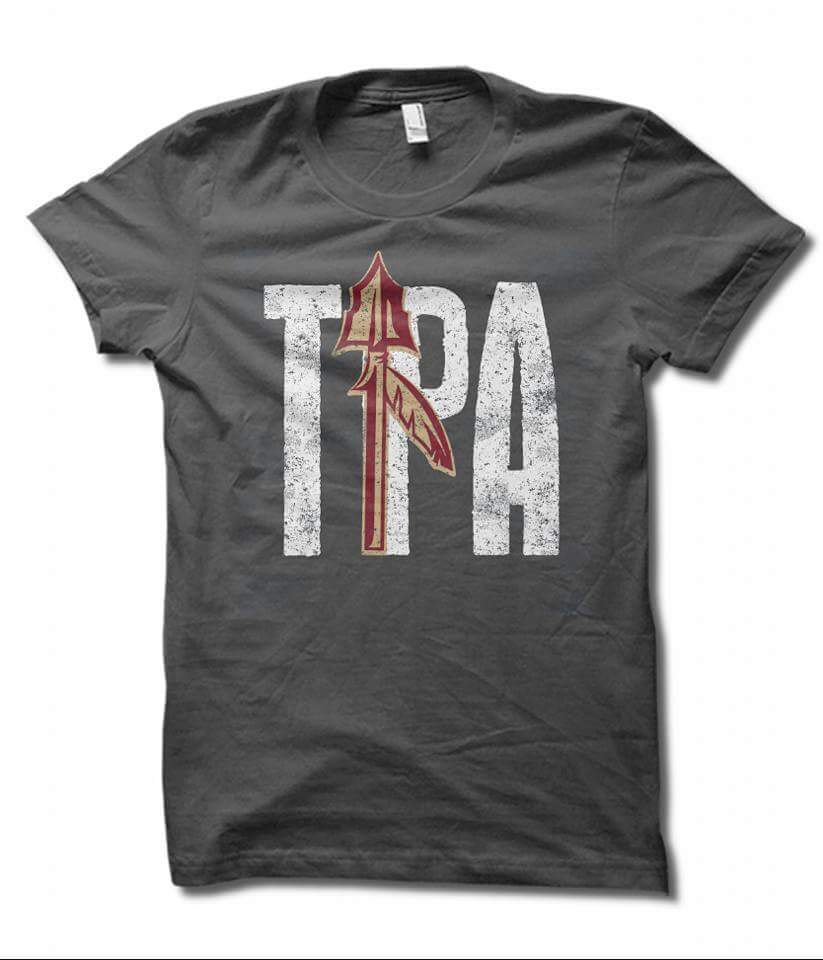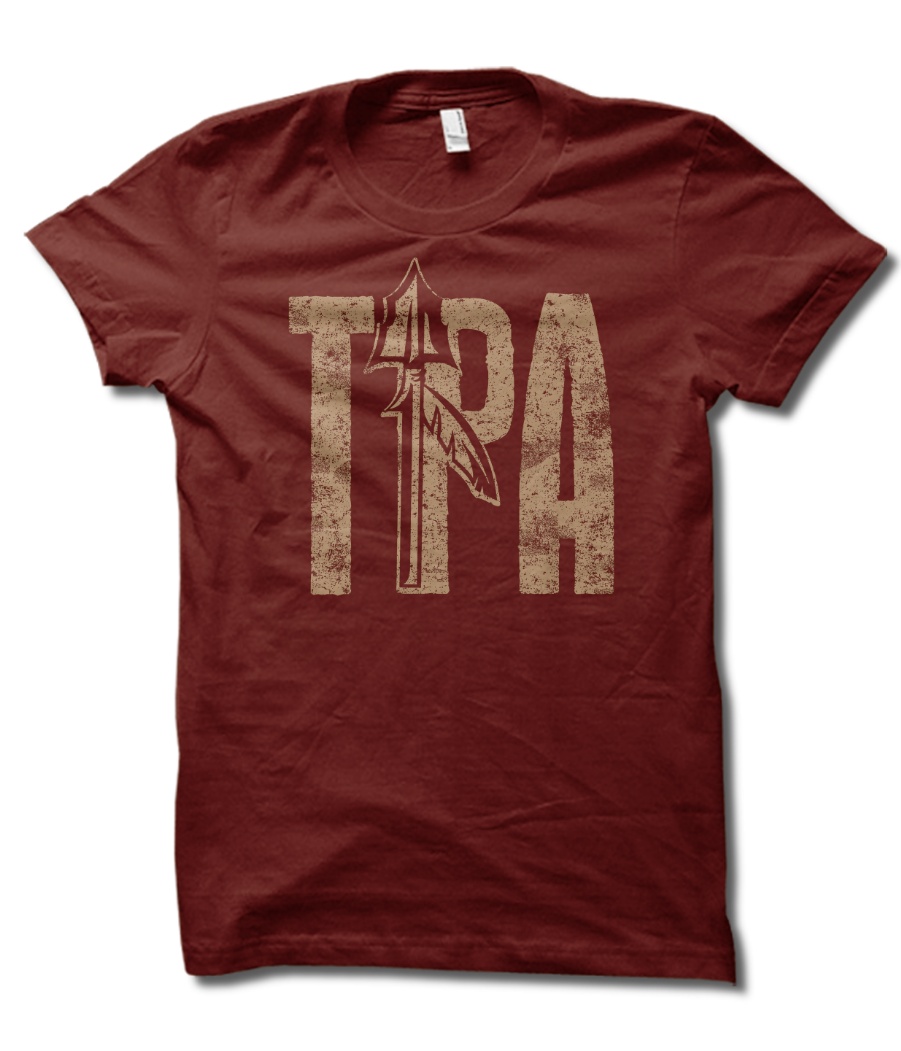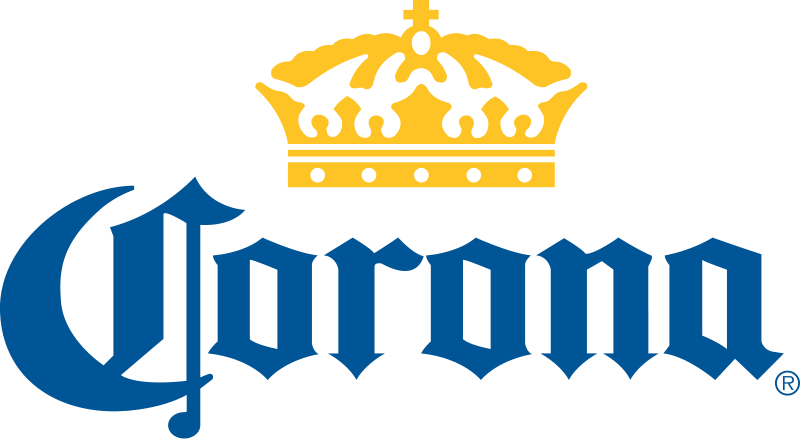 2017 TAMPA NOLES BLOCK PARTY: SPEARHEADED BY CORONA

ARE YOU READY FOR SOME FOOTBALL?
Ready for ANOTHER National Championship?
August 12, 2017
Doors Open at 2:30pm
Kickoff Guest Speakers at 3pm
Block Party Starts at 4:30pm
Historic Ybor City
Awesome Bars
Dozens of Drink Specials and Shots
Live Entertainment
Contests and Prizes
OVER 4,000 INSANE HARD-PARTYING TAMPA NOLES!
 ARE YOU READY FOR SOME AWESOMENESS? 
Back by popular demand, the 2017 Tampa Noles Kickoff and Block Party: Spearheaded by Corona - promises to be the BIGGEST and BEST in all of Florida!
IN 2015 WE BROKE THE PARTY RECORD WITH MORE THAN 2,900 PEOPLE!
IN 2016 WE BROKE OUR OWN RECORD WITH MORE THAN 3,750 PEOPLE!
THIS YEAR WE'RE EXPECTING TO BEAT THAT RECORD AGAIN!!
EARLY BIRD TICKETS ARE JUST $20 - SOLD OUT
REGULAR TICKETS ARE $25 - SOLD OUT
DAY OF "WALK UP" TICKETS ARE $40 - DON'T WAIT TILL THE LAST MINUTE!
(NOTE:  Regular Tickets have SOLD OUT.  We're allowing people to purchase the $40 Walk Up tickets in advance, but they'll sell out too.)
 Sponsorship Opportunites are Available - email info@tampanoles.com to learn more!
2:30PM TO 4PM - CHECK IN, WRIST BANDING, FIRST STOP - ITALIAN CLUB CANTINA
Doors open at the historic Italian Club Cantina, on the first floor of the world famous Italian Club in Ybor City.  Check in, get wristbanded, or purchase a walk up ticket if you need one, and then start partying in the Cantina! 
3PM TO 4PM - BLOCK PARTY - SPEARHEADED BY CORONA - KICKOFF - 3RD FLOOR OF THE ITALIAN CLUB
Listen to Seminole legends, commentators, and football experts break down the strengths of the post-Jameis era, and map out a plan to beat the Hurricanes and Stomp the Chomp (and also win a national championship, too)! Learn about Tampa Nole activities and events for the next year, and get involved with fellow alumni!  Cocktails welcome, and another cash bar will be opened on the 3rd Floor! 
Beginning at 4pm the Block Party rolls along 7th Avenue to our first stops!  Detailed info on bars and times to come as we lock down locations!
 Tickets are $25 when purchased online in advance, and $40 day of/at the door.  Early Bird Tickets at $20 are limited to the first 500 tickets sold.
The Tampa Bay Seminole Club is a volunteer-run non-profit 501c3 organization which provides scholarships and financial support to the FSU community.  We no longer offer or sell Club Memberships (which had been $25/year), and instead we rely primarily on the Block Party proceeds to fund our scholarships and put on activities for the Tampa-based FSU alumns.  In the past year, we raised and donated thousands of dollars!
FAQs:
1.  Do I need to buy a ticket for the Block Party?
YES!  The Block Party is a private, ticketed event.  It is not open to the general public.  You must have a ticket to get a Block Party Wristband.  The Bars participating in the Block Party will not admit you or will ask you to leave if you don't have a special Block Party Wristband.  IF YOU DON'T HAVE A WRISTBAND YOU WON'T BE ADMITTED TO THE BARS!
2.  How do I buy a ticket?
HERE!  Buy your ticket on this website, or at http://tampanolesblockparty.eventbrite.com.  Tickets are $20 when purchased in advance, or $40 when purchased the day of the event or at the door (if any are left).
3.  How do I get a wristband?
Check in and get your wristband starting at 2:30pm at the Italian Club in Ybor, 1731 E. 7th Ave (across from Gaspar's Grotto).  Bring your ticket, or purchase a ticket at that time!
4.  I'll be late - where do I check in and get wristbanded after the Crawl starts?
Block Party Headquarters is at the Italian Club.  Get wristbanded at the Italian Club from 2:30pm to 5pm.  If you arrive after 5pm, wristbanding and at the door tickets will be available at the front door of Gaspar's Grotto.  BUT DON'T BE TOO LATE - CHECK IN ENDS AT 7PM!
5.  Where do I park?
Ybor has lots of paid and free parking lots and garages, and street parking is sometimes available.  The parking lot behind Gaspar's Grotto is a great place to park!  But seriously, do you want to be driving after the Block Party?
6.  I don't want to drive after the Block Party - what do I do?
Very smart - nobody should drive after too much to drink!  Take an UBER, Lyft, or taxi - any bar on the Crawl will happily call one for you.  Or check into the Ybor Hilton - they're offering a special Pub Crawl rate!
7.  My friends aren't Seminole alumni - can they still come?
YES! Everybody is welcome to party with the Noles (even ... Gators).  But anybody participating must have a wristband (see above).
8.  What's the weather like?
August in Tampa?  HOT, HUMID, and maybe some rain.  Who cares!  The Block Party will take place regardless of the weather (except a declared state of emergency), so dress correctly!
9.  What else should I know?
Probably many things!  This event is put on by the Tampa Bay Seminole Club - and you should get involved!  Learn about our various events throughout the year, become involved, and have fun - contact info@tampanoles.com for more info or ask at the Block Party!  Tickets are non-refundable.  Act responsibly.  And have fun!
10.  Are there any drink specials?
Uh, HELLS YEAH!  This is the Tampa Noles' Block Party, after all!  
DISCLAIMER CLAUSE - THIS IS IMPORTANT!  BY PARTICIPATING IN THE BLOCK PARTY YOU GIVE UP IMPORTANT LEGAL RIGHTS, INCLUDING THE RIGHT TO SUE THE TAMPA BAY SEMINOLE CLUB!  PLEASE READ THIS CAREFULLY!
The Tampa Seminole Club, including its officers, directors, volunteers, members and representatives (collectively the "Tampa Noles") are not responsible for any injury, loss or damage of any kind sustained by any person while participating in the 2017 Tampa Noles Block Party including injury or loss or damage.  In consideration of your participation in the 2017 Tampa Noles Pub Crawl, you acknowledge that you are aware of the possible risks, dangers and hazards associated with your participation in the 2017 Tampa Noles Block Party, (including the possible risk of severe or fatal injury to yourself or others). These risks include but are not limited to the following:  a) the risks associated with travel to and from location(s) to be visited during the 2017 Tampa Noles Block Party, including transportation provided by commercial, private and/or public motor vehicles;  b) intoxication and/or alcohol poisoning from the alcohol you consume whether voluntarily or through coercion;  c) the possibility of bodily injury (broken bones and soft tissue damage) including dental damages from falling down, injuries incurred while getting on or off (in or out of) the mode of transportation being used for the event, being knocked down or being involved in a physical confrontation whether caused by yourself or someone else;  d) the risks associated with returning to your residence.
In return for the Tampa Noles allowing you to voluntarily participate in the 2017 Tampa Noles Block Party and related activities, you agree:  1. TO ASSUME AND ACCEPT ALL RISKS arising out of, associated with or related to your participating in the 2017 Tampa Noles Pub Crawl;  2. TO BE SOLELY RESPONSIBLE FOR ANY INJURY, LOSS OR DAMAGE which you might sustain while participating in the 2017 Tampa Noles Block Party;  3. TO HOLD HARMLESS AND INDEMNIFY THE TAMPA NOLES:  a) from any and all liability for any damage to the personal property of, or personal injury to, any third party resulting from your participation in the 2017 Tampa Noles Block Party and all related activities; and  b) from any and all claims, demands, actions and costs which might arise out of your participating in the 2017 Tampa Noles Block Party;
Acceptance of your ticket to the 2017 Tampa Noles Block Party, or participation in the 2017 Tampa Noles Block Party, constitutes your acknowledgment, acceptance, and agreement to this disclaimer, waiver of liability, and indemnification.  You agree that this is binding upon yourself, your heirs, executors, administrators and representatives, in the event of your death or incapacity.  If you disagree with this disclaimer, don't buy a ticket or participate in the Block Party!  
Attendee List
Sort by:

Date

|

First Name

|

Last Name
When & Where

Historic Ybor City - Starting at the Italian Club of Tampa
1731 E 7th Ave
Tampa, FL 33605


Saturday, August 12, 2017 at 2:00 PM (EDT)
Add to my calendar
Organizer
The Tampa Bay Seminole Club is a non-profit organization serving the more than 12,000 Florida State University Alumni and Friends living in Tampa Bay.  Our mission is to provide and generate financial, and community support for the Florida State University.  We hold regular club meetings, game viewing parties, charity events, and networking socials throughout the year.