2017 Systers Spain GHC Viewing Party

Thursday, October 19, 2017 from 7:15 PM to 10:00 PM (CEST)
Event Details

---
Local Organizer/Contact: Lorena Martin (lorena@powertocode.org)
Enjoy the excitement of the 2017 Grace Hopper Celebration of Women in Computing (GHC) from your own city!
Please join Systers Spain for a GHC viewing party on Thursday, October 19. We will have live presentations from a selection of local speakers as well as a screening of the GHC Keynote speakers. 
We welcome all to hangout, connect with others at a happy hour, and learn more about AnitaB.org, Systers, GHC and what it's like to be an engineer. 
Even though you're NOT going to GHC this year, it's a perfect opportunity to network and stay connected to Systers.
Ven a disfrutar con nosotros de una recepción abierta y networking con mujeres que trabajan en tecnología y con estudiantes universitarias de disciplinas técnicas. 
En el evento proyectaremos en streaming una selección de los principales speakers de la conferencia Grace Hopper Celebration (https://ghc.anitab.org/). 
Además contaremos con las siguientes ponentes locales que nos contarán su experiencia en la conferencia y como optar a oportunidades similares a las que ellas han disfrutado:
PROGRAM
Doors Open: 7:15pm (19:15)
Event Start: 7:30pm (19:30)
Keynote Sessions: 8:00-9:00pm (20:00-21:00)
In Person Presentations: 9:00-10:00pm (21:00-22:00)
Happy Hour: 8:00-10:00pm (20:00-22:00)
SPEAKERS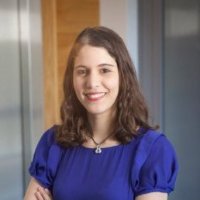 Alma Castillo es Ingeniera de Software en Google. Estudió un doble grado en Ingeniería Informática y Matemáticas en la Universidad Autónoma de Madrid y un Máster en Interacción Persona-Ordenador en la Universidad de Chalmers en Gotemburgo, Suecia, gracias a una beca de posgrado de la fundación Caja Madrid. Durante este Máster recibió la beca Google Anita Borg Memorial. Asistió a la Grace Hopper Conference por primera vez en 2014, y de este entonces es miembro de Systers, una organización internacional para mujeres en tecnología, con la que ha participado en proyectos como el Google Summer of Code. En 2015 co-fundó Systers Spain, con el objetivo de acercar este tipo de iniciativas a España.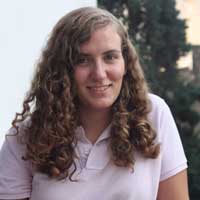 Ana Cutillas es desarrolladora de software. Estudió Ingeniería Informática en la Universidad de las Islas Baleares, Western Washington University y la Universidad Politécnica de Madrid. Durante su último año de universidad fue aceptada como estudiante en el programa Google Summer of Code donde trabajó en un proyecto de código abierto con Systers. Ahí empezó su andadura, pasando por ser mentora y administradora de los proyectos de código abierto, hasta llegar a ser co-presidenta del Systers Advisory Council. Por el camino ha asistido tres veces a la Grace Hopper Conference. Actualmente continúa trabajando con Systers desde Madrid.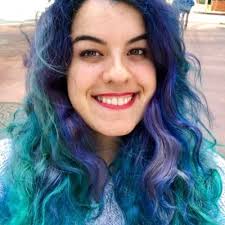 Nerea Luis es estudiante de doctorado en el grupo de Planificación y Aprendizaje del Departamento de Informática de la Universidad Carlos III de Madrid. Previamente cursó el Grado en Ingeniería Informática y el Máster en Ciencia y Tecnología Informática en la misma universidad. Siempre se sintió atraída por la inteligencia artificial y la robótica. El primer contacto con la investigación lo tuvo en el último curso del grado, donde gracias a una beca del Ministerio de Educación comenzó a colaborar en el mismo grupo en el que hoy se encuentra desarrollando su tesis. Ese mismo año decidió organizar en la universidad T3chFest y desde entonces se celebra anualmente en Febrero en la universidad. En la última edición acudieron 1500 personas. Así comenzó a su vez su andadura en las iniciativas Women-in-tech. En 2016 se fue de estancia 4 meses a Carnegie Mellon University para trabajar con Manuela Veloso, fundadora de la Robocup. Ese mismo año ganó la beca Anita Borg de Google y la beca para acudir a la Grace Hopper Conference financiada por el Anita Borg Institute. Este año repite por segunda vez en la Grace Hopper financiada por Google.
SOCIAL MEDIA
Want to tweet about this event? Please use the hashtags @systersspain #MadridSysters
LOGISTICS
Getting to Campus Madrid and Entering the Event Space |

Map
Campus Madrid is located at Calle Moreno Nieto, 2, 28005 Madrid, Spain. When you enter the building, register and check-in with security.

Travel Scholarship
ABI offers up to 150 € reimbursement for attendees in need of travel scholarships. We believe in offering support so that our events are accessible regardless of your financial income. If you're interested in applying for a travel scholarship, please fill out this application. ABI will ensure you are included on a list of attendees who are sent a reimbursement.

Questions?
Feel free to contact maybellinb@anitaborg.org with the subject line: Travel Scholarship Question - Systers Spain.

Registering on Eventbrite is required for attending the event. 
---
To learn more about AnitaB.org and Systers by visiting the website http://anitab.org.  We hope to see you there!  But if you can't attend, follow the event on Twitter with #MadridSysters.

By attending the event, I grant to AnitaB.org an unrestricted, sublicensable, assignable, irrevocable, perpetual, worldwide, royalty-free license to my image, persona, and likeness, in any visual recordings (including, but not limited to, photographs and digital images) taken or to be taken of me by or on behalf of AnitaB.org during the event. This license includes the right to reproduce, store, modify, create derivative works of, and otherwise use the content in whole or part, in any manner for marketing and promotional activities. I will neither sue nor bring any proceeding against AnitaB.org for defamation, copyright infringement, and invasion of the rights to privacy, publicity or personality based on this license.
When & Where

Campus Madrid
2 Calle Moreno Nieto
28005 Madrid
Spain


Thursday, October 19, 2017 from 7:15 PM to 10:00 PM (CEST)
Add to my calendar
Organizer
A technical woman is never alone when she's a Syster. Founded by Dr. Anita Borg, in 1987 together with 12 other women as a small electronic mailing list for women in systems. Anita's vision in creating Systers in 1987 was to "increase the number of women in computer science and make the environments in which women work more conducive to their continued participation in the field." Systers has grown to include women from various computing disciplines, from more than 60 countries and more than 6,000 members. It will always be a private space for women in computing and technology. 
AnitaB.org
Anita Borg Institute for Women in Technology (ABI) connects, inspires and guides women in computing and organizations that view technology innovation as a strategic imperative. Founded in 1997 by renowned computer scientist Anita Borg, Ph.D., our reach extends to more than 65 countries. We believe technology innovation powers the global economy, and that women are crucial to building technology the world needs. The Anita Borg Institute is a not-for-profit 501(c)3 charitable organization. For more information, visit anitaborg.org.