Description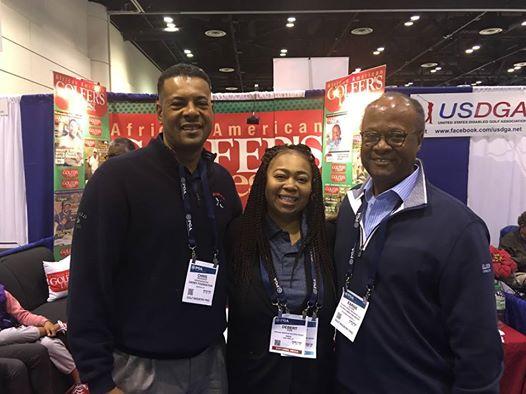 THE DARBY NETWORK HOSTS SUPPLIER DIVERSITY PROGRAM
TO GROW OPPORTUNITIES FOR MINORITY AND WOMEN-OWNED BUSINESSES

HIGHLIGHTED MEET & GREET NETWORKING RECEPTION
SEEKS TO GENERATE BUSINESS RELATIONSHIP BUILDING
FREEPORT, NEW YORK (May 18, 2017)
—
The Darby Foundation
, a 501(c)(3) organization focusing on youth development through sports with an emphasis on golf and a healthy lifestyle, will host its ogram on Wednesday, May 24 from 1:00 p.m. – 4:00 p.m. at the PGA Tour Superstore, 1254 Corporate Dr., Westbury, NY 1159. The event will focus on opportunities for Minority and Women-Owned businesses and representatives from the
American Association of Blacks in Energy
(AABA) will provide specialized industry insight. A "Meet & Greet" network reception will follow from 4:00 p.m. – 7:00 p.m.
The Networking Reception will give attendees an opportunity to meet with peers, industry experts, professional service providers and suppliers. Most importantly, attendees will have an ability to meet with the
Governor's Office of Storm Recover
(GOSR) contractors to learn of current and upcoming contract opportunities. "Golf is a wonderful networking platform. For years golf associations, organizations and programs like ours have played a significant role in introducing individuals to the game of golf. On behalf of the golf industry, the Darby Foundation is pleased to continue our contribution to making golf more accessible and engaging for our constituents," says Darby Foundation Founder Chris Arceneaux, whose experience as a community leader, entrepreneur, educator, and professional athlete forms the blueprint and shapes the efforts for the Freeport, New York-based Foundation.
"We hope all industry professionals will join us at this free program to make new connections and build relationships which we hope will open the door for greater business opportunities." Also attending will be The Energy Business Network, a composition of entrepreneurs and companies within the AABE membership who are doing business in the energy industry. According to the International Trade Administration, there was a total investment of $280 billion in the United States energy sector in 2015, and that number is on the rise.
A full line-up is planned for the diversity program, with a particular focus on building stronger business networks. "We are also in the process of planning a special session at the program that will focus on enhancing the success of community-based golf organizations, minority and women-owned business (MWMWBE/SECTION 3/SDVOB) and the New York Metro Area Chapter of the American Association of Blacks in Energy," states Arceneaux.
Special invited program guests include:
Tim Williams

and

Stephen Drummond

Earnie Ellison Jr.

, Ellison Consulting Group (former PGA of America Director of Business and Community Relations)

Debert Cook

, Publisher, African American Golfer's Digest

Shelley Brazley

, Interim Executive Director, Nassau Country Office of Minority Affairs

Robertha

Callender,

American Association of Blacks in Energy (AABE), New York Metro Area Chapter

Dean E. Bennett

, President/CEO, J.K. Bennett & Associates, NYS Certified Minority-Owned Business Enterprise
Professor, Jeffrey Sammons at NYU
Facilitators for the program are
Stephen Drummond
,
Earnie Ellison Jr.
The event is free and open to the public, NYS certified M/WBE and Section 3 businesses.
Registration is encouraged and should be completed by Monday, April 24th, 2017.
For more information or to register, contact Mr. Chris Arceneaux, Pro-Golfer, Darby Foundation at
info@darbyfoundation.org
or call (516) 880-2196.