Event Information
Location
First Grade Classrooms Statewide
Description
The Delaware Forest Service is now taking requests for the Annual Smokey Bear Fire Prevention Program!
Smokey Bear is available to visit 1st grade public and private classrooms
October 2 - 31
In an assembly-style program, your students will learn about the many benefits of trees and the importance of keeping our natural areas safe from fire. After viewing an educational video, Smokey Bear will greet each student. Each student also receives a goody bag with an assortment of Smokey-related giveaways perfect for the start of the school year.
Please set aside 45 minutes for Smokey's visit. If you would like to request a visit for your school, please register by SEPTEMBER 20, 2017
And remember! Smokey visits over 100 schools a year. We will do our best to accomodate requested days.
YOU WILL NEED:
*a space large enough to accomodate the entire first grade class for the assembly
*working computerTV/VCR/DVD
*volunteer to wear the Smokey costume (please find someone who is at least 5'4" tall and capable of withstanding warm temperatures for at least 15 minutes. Encourage them to wear shorts or other cool clothing and thick socks). Per Federal Regulations governing the use of Smokey Bear, this year we must insist that an adult be available to wear the suit. We can no longer have underage volunteers wear the Smokey Bear suit.
WHEN REGISTERING, ONLY SELECT ONE TICKET FOR YOUR ENTIRE SCHOOL.
YOU WILL BE PROMPTED TO GIVE THE TOTAL NUMBER OF STUDENTS LATER IN THE REGISTRATION PROCESS.
WE LOOK FORWARD TO SEEING YOU SOON!!!
YOU WILL BE SENT YOUR SCHEDULED DATE AND TIME DIRECLTY FROM THE FIRE PREVENTION COORDINTAOR, ASHLEY PEEBLES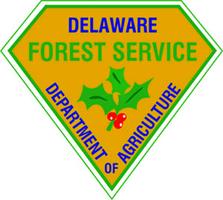 Date and Time
Location
First Grade Classrooms Statewide