Event Information
Location
First Grade Classrooms Statewide
Description
The Delaware Forest Service is now taking requests for the Annual Smokey Bear Fire Prevention Program!
This year we will be suspending in-class Smokey Bear visits due to the Coordinator's maturnity leave. We will be able to furnish all of your first graders with a Smokey Bear Goody Bag AND a copy of "Smokey's Viist DVD" to be shared amoung your classes.
We apologize for not being able to provide an in-class visit. Our agency is very small and we only have one coordiantor who dedicates close to 3 months of her time visiting schools with Smokey.
WHEN REGISTERING, ONLY SELECT ONE TICKET FOR YOUR ENTIRE SCHOOL.
YOU WILL BE PROMPTED TO GIVE THE TOTAL NUMBER OF STUDENTS LATER IN THE REGISTRATION PROCESS.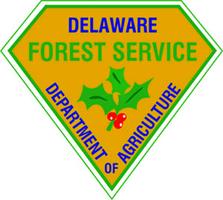 Date and Time
Location
First Grade Classrooms Statewide