Description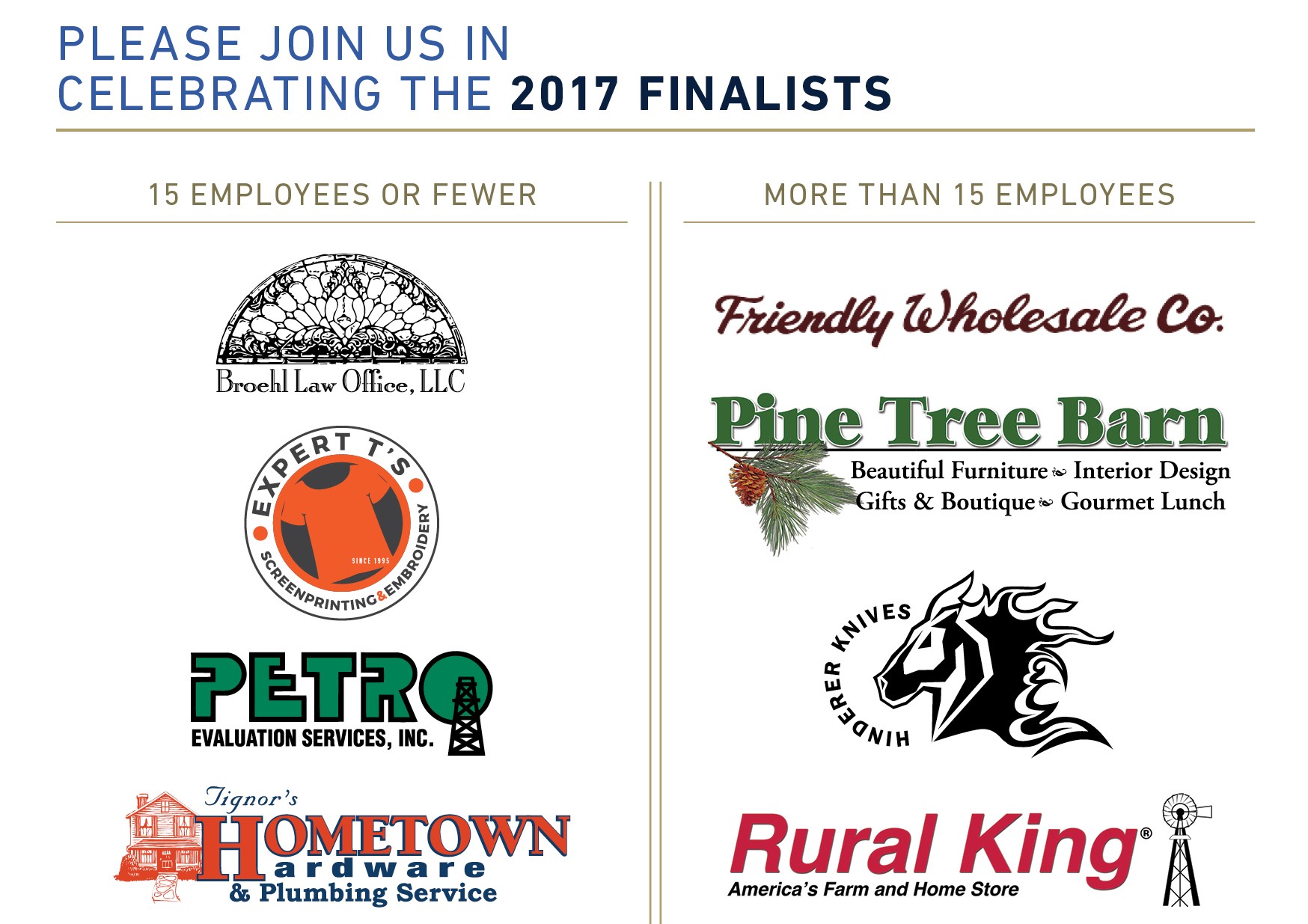 It is common knowledge that small businesses are the backbone of the American economy and this area is no exception. The Chamber will recognize and celebrate the unique stories and extraordinary accomplishments of some of the area's top small businesses during its 2017 Small Business Reception Tuesday, June 20, from 5-7 p.m. at Muddy's.
The 2017 award finalists are an eclectic group, all with exciting stories to tell. Over the years, each and every one of them has brought a service or a product to this area that has enriched our lives and helped our economy. Please join us celebrating them and the entrepreneurial spirit and drive that keeps our small businesses vibrant and thriving.
2017 Finalists
15 Employees or Fewer
Broehl Law Office
Expert T's
Petro Evaluation Services
Tignor's Hometown Hardware
More than 15 Employees
Friendly Wholesale
Pine Tree Barn
Rick Hinderer Knives
Rural King
The evening will include live entertainment, videos of each finalist, complimentary drinks, appetizers and desserts featured from a variety of our local small business restaurants.