Description
San Jose State University's Formula SAE Team unveils their newly built racecar on April 28th, 2017 from 5pm to 8pm!
Come join us at Club Sportiva ( 521 Charcot Ave. Suite #237, San Jose, CA 95131), next to Club AutoSport to enjoy a great night of food and friends, and be the first to see SR-9, our 2017 racecar.
Spartan Racing's Unveiling is our team's last major fundraising event before competition and the first public appearance of our newly built Race Car; SR-9. We envision this event being a fun and relaxed afternoon for Friends, Family, Sponsors, and fellow racing enthusiasts to see all of our hard work and catch up with our team over food and beverages before the race season begins. To raise funds for our program, the FSAE Team will be providing team merchandise, food and beverages (alcoholic and nonalcoholic) for a small donation. In addition there will be games, raffles and silent auction to help raise money for the team to improve the education of the students in this program. Any donation to the team is 100% tax deductible and will go directly to the team. At the event, all fundraisers, donations, and t-shirt sales will be cash or check only, so please be prepared.
The parking lot on the north side of the building will be dedicated to our guests. Please find a parking spot with no number, spots with numbers are reserved spaces. Please note, overnight parking is not permitted in this lot.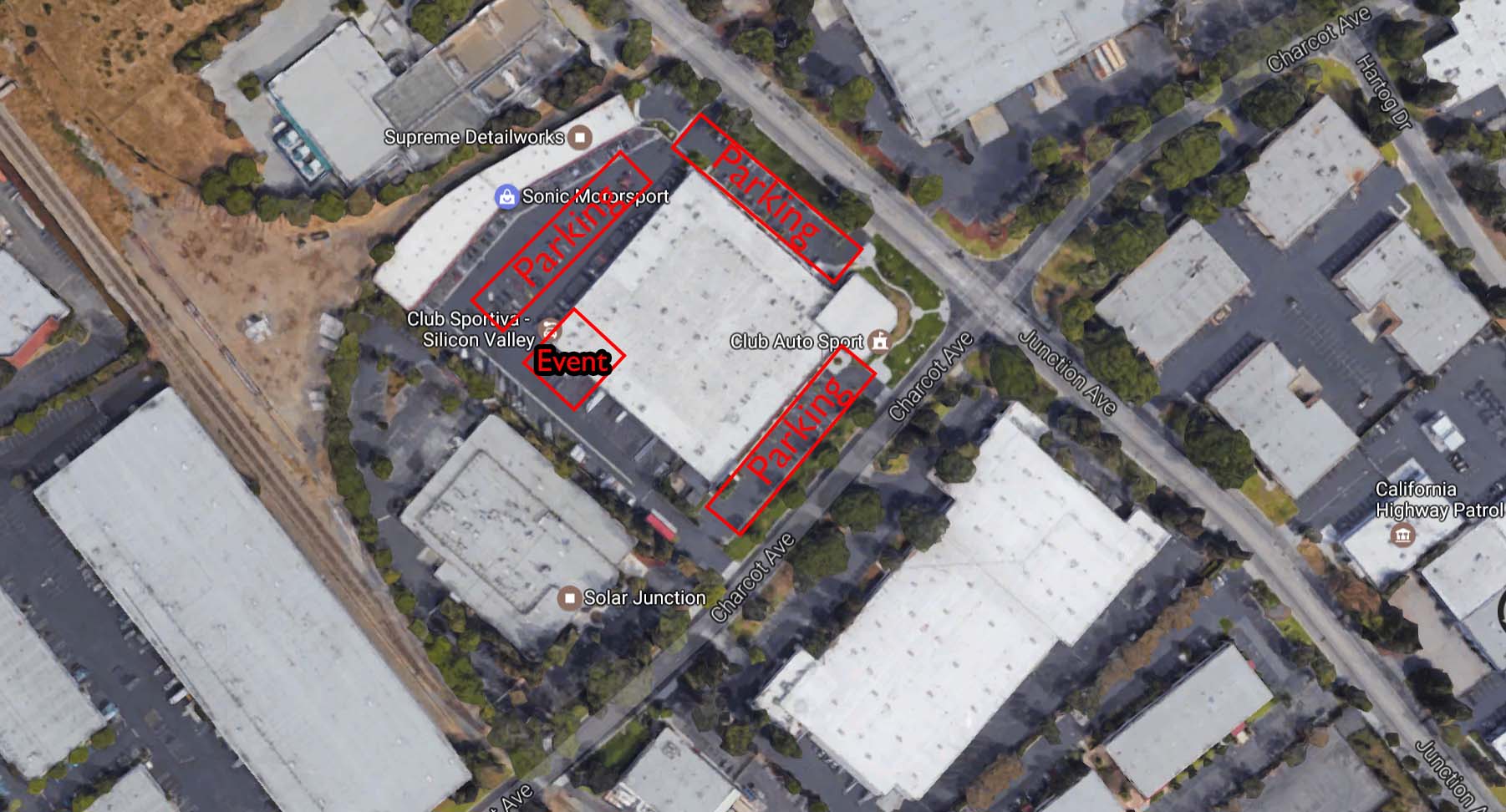 Feel free to invite additional friends and family; Link them to this eventbrite page. Thank you for your support of San Jose State Formula SAE and are looking forward to seeing you there!
Cheers!
San Jose State Formula SAE