Description
Come Shoot for a Cause in Support of the Lycoming County United Way!
Team Registration Deadline: September 15th, 2017
Sponsorship Deadline: September 15th, 2017
$125/shooter – (4 person teams; please place team name behind last name at sign up. Individual shooters without a team will be placed into randomly selected teams)
$25/spectator
125 Shooter Max
Must provide your own firearms and ammunition
Gold, Silver, and Bronze sponsorships available (see below for more info). All sponsorships include a 4 person team.
Please contact Bryan Pauling (570-220-7482 / bpauling@larsondesigngroup.com) for sponsorship details.
Breakfast and Lunch provided. Separate raffles just for shooters. Tickets for additional raffles may be purchased at the event.
---
Gold Sponsor



Silver Sponsor

Bronze Sponsors



Media Sponsor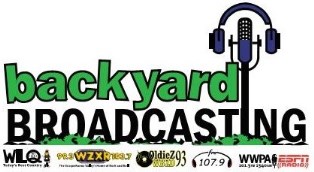 Event Donors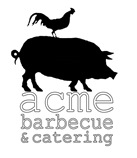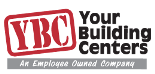 ---
Timeline of Events:
8:00 a.m. Registration and breakfast
8:45 a.m. Safety meeting (required to be allowed to shoot)
9:00 a.m. Opening remarks and shooting begins
12:00 p.m. Lunch is available - feel free to stop in
2:00 p.m. Tournament ends – winners announced and prizes are awarded.
3:00 p.m. Closing remarks
---
Event Info
Shotgun
50 Total Birds
20 Trap
20 Skeet
10 Wobble Trap
All gauges accepted
Score based on performance of 50 birds
Rifle
5 bench shots at 100 yards
Centerfire only
Front sandbag assisted. Sandbags will be provided.
Score based upon accuracy to bullseye
No .50 caliber or bench guns will be accepted
Pistol
20 total shots
10 shots at 20 ft and 10 shots at 30 ft
Score based upon accuracy to bullseye
Iron sights only
Flurry Challenge
$20 per 2 shooter team
25 random clays thrown at ≈2 second intervals
Score based on performance out of 25 birds
Winning Team splits pot (half to shooters and half to United Way)
Prizes
1st Place Team
Individual High Score (ties will be broken by longest clay busting streak)
---
Sponsorship Levels
Gold Sponsorship ($2000)
Recognition as Gold Sponsor
Company Logo on event information (Large)
Ability to set up booth
(1) 4-person shooting team
Silver Sponsorship ($1500)
Recognition as Silver Sponsor
Company Logo on event information (Medium)
Ability to set up booth
(1) 4-person shooting team
Bronze Sponsorship ($1000)
Recognition as Bronze Sponsor
Company Logo on event information (Small)
Ability to set up booth
(1) 4-person shooting team