2017 San Francisco EB-5 & Investment Immigration Convention
Description


---
2017 San Francisco EB-5 & Investment Immigration Convention
July 27-28, 2017

Westin St. Francis
San Francisco, California

EB5 Investors Magazine is pleased to announce that our second domestic event of 2017 will take place at the Westin St. Francis in the gorgeous city of San Francisco, California. On July 27-28, we will host a gathering of top migration agencies, immigration attorneys, EB-5 industry professionals, regional centers, and developers at the 2017 San Francisco EB-5 & Investment Immigration Convention.
The convention will feature educational panels moderated by EB-5 program experts, workshops for attorneys and regional centers, special guest speeches, and exhibitor opportunities. We invite anyone interested in learning about the EB-5 program and increasing their industry exposure to join us at the 2017 San Francisco EB-5 & Investment Immigration Convention. Beginners and experts alike will convene, network, and discuss EB-5 industry updates in one convenient location.
In a city that embodies the successes of cross-cultural partnerships, participants of the EB-5 Convention can learn from the best, showcase their businesses, and connect with influencers in the EB-5 industry. Stay tuned for more information on this exciting event. For inquiries regarding sponsorship and speaking opportunities, contact our team today at: info@eb5investors.com
Who Will Attend the 2017 San Francisco EB-5 & Investment Immigration Convention?
Leading Immigration Attorneys and Service Providers
Regional Centers/Project Developers
Representatives from High-Level and Emerging Migration Agencies
Wealth Managers
EB-5 Program Stakeholders
Why Attend?
Connect with EB-5 industry influencers and experts.
Network with representatives from global migration agencies.
Gain knowledge from beginner and expert educational panels.
Showcase your business to a high-profile gathering of EB-5 industry stakeholders.
Enhance Your EB-5 Network
EB5 Investors Magazine events are designed to foster collaboration in the EB-5 industry. Our 2017 Las Vegas EB-5 & Investment Immigration Convention welcomed more than 1,000 attendees, 73 sponsors, and migration agents from around the globe.
With our 2017 conference calendar featuring events in Vietnam (March) and Beijing (May), and prior events held in locales such as Shenzhen, Guangzhou, and Shanghai, we have established a strong network of international attendees.
Our past keynote speakers have included U.S. Sen. Rand Paul (R-KY), and U.S. Representatives Bob Goodlatte (R-VA), Will Hurd (R-TX), Darrell Issa (R-CA), Hakeem Jeffries (D-NY), Jared Polis (D-CO), Dana Rohrabacher (R-CA), Ed Royce (R-CA), and Lamar Smith (R-TX).
---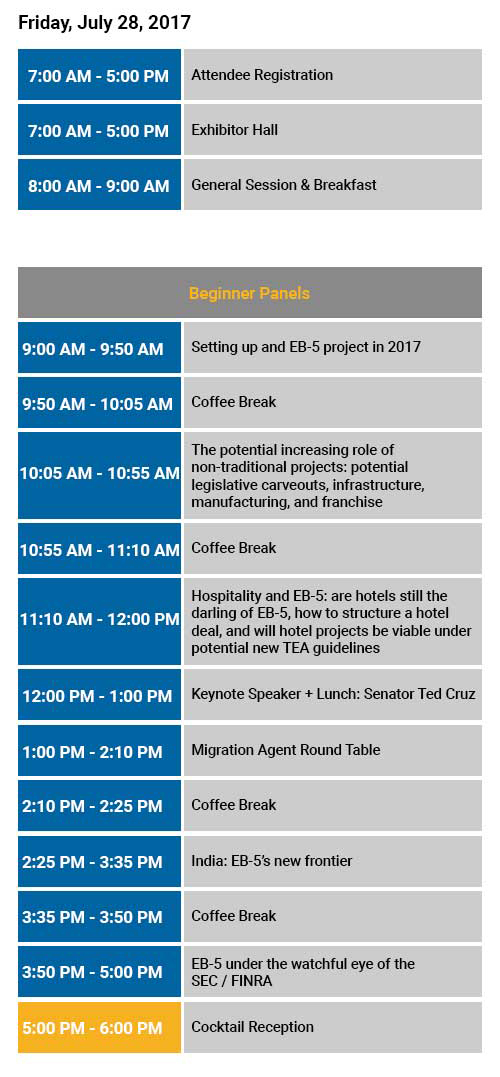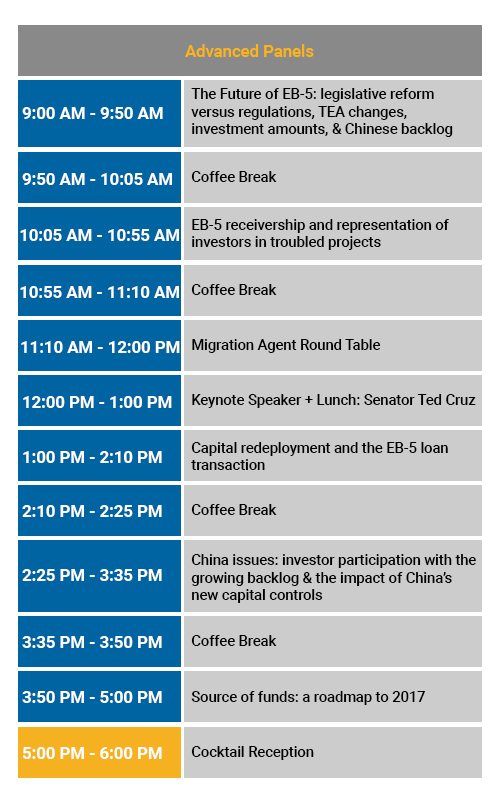 ***CLE Accreditation Pending***
---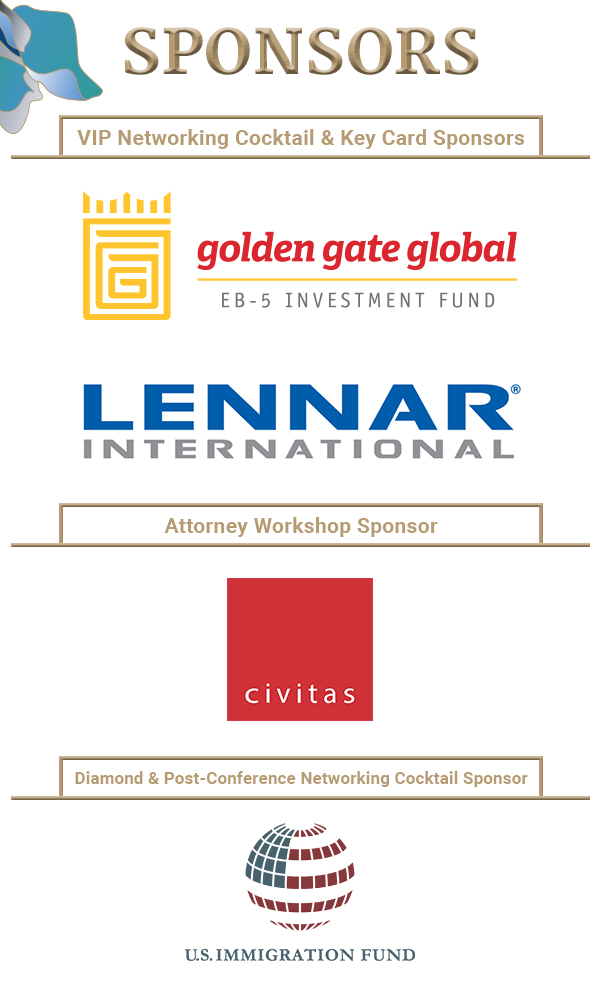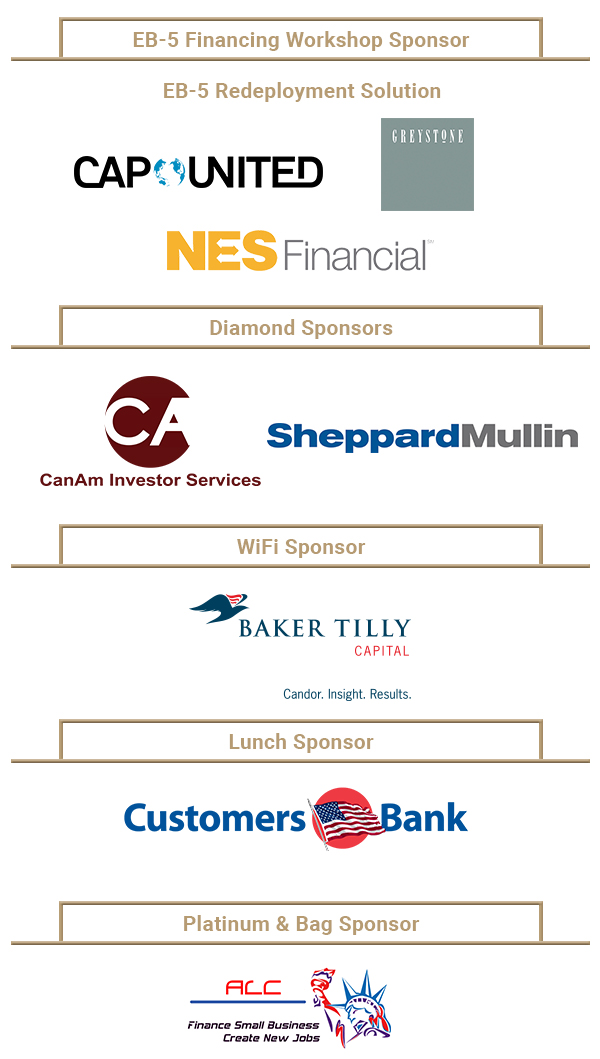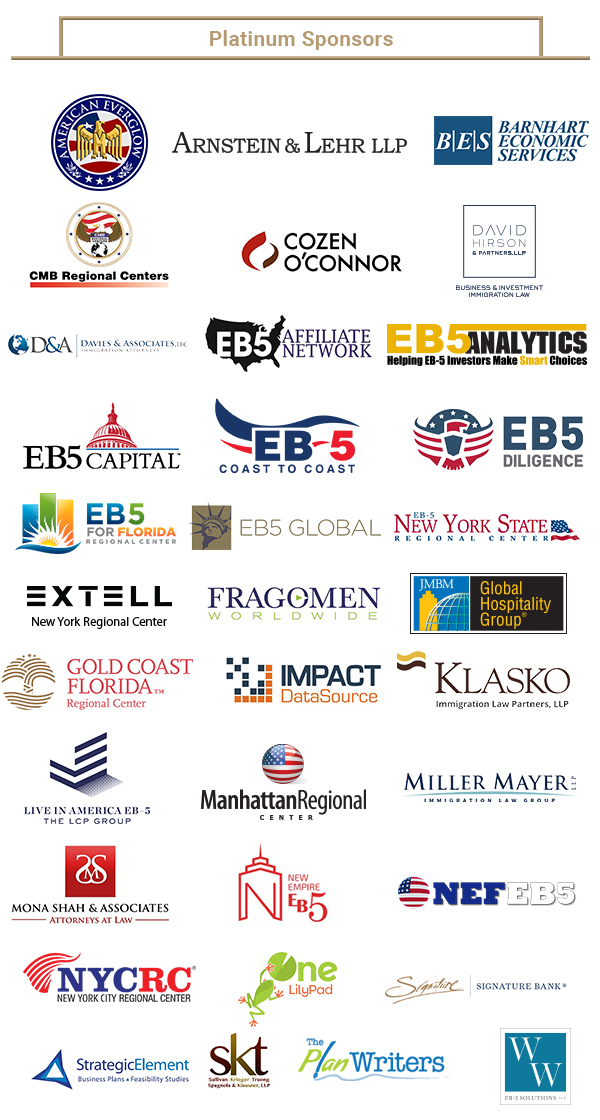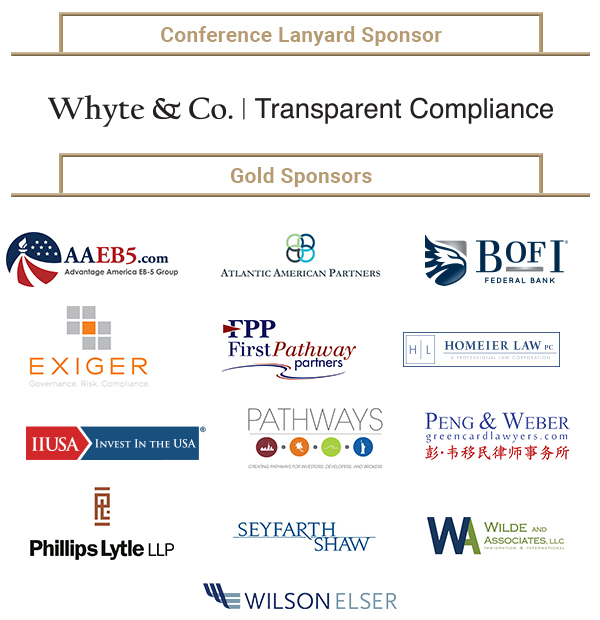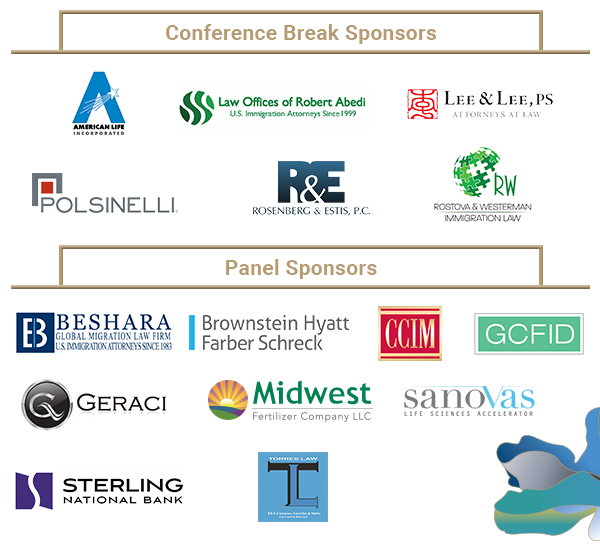 (2017 Las Vegas EB-5 & Investment Immigration Convention pictured below)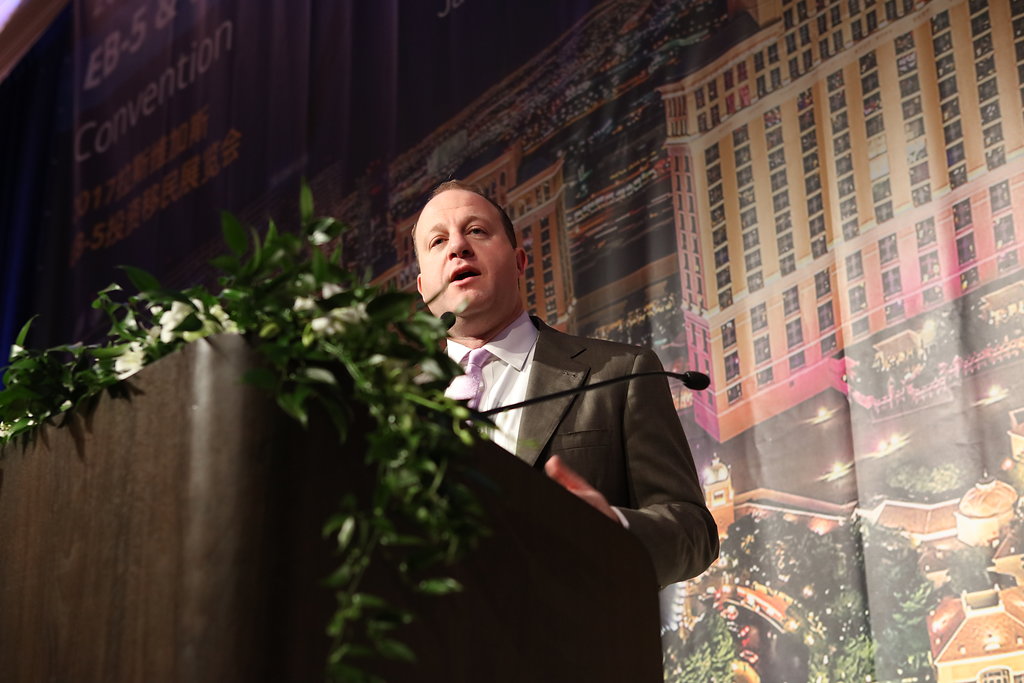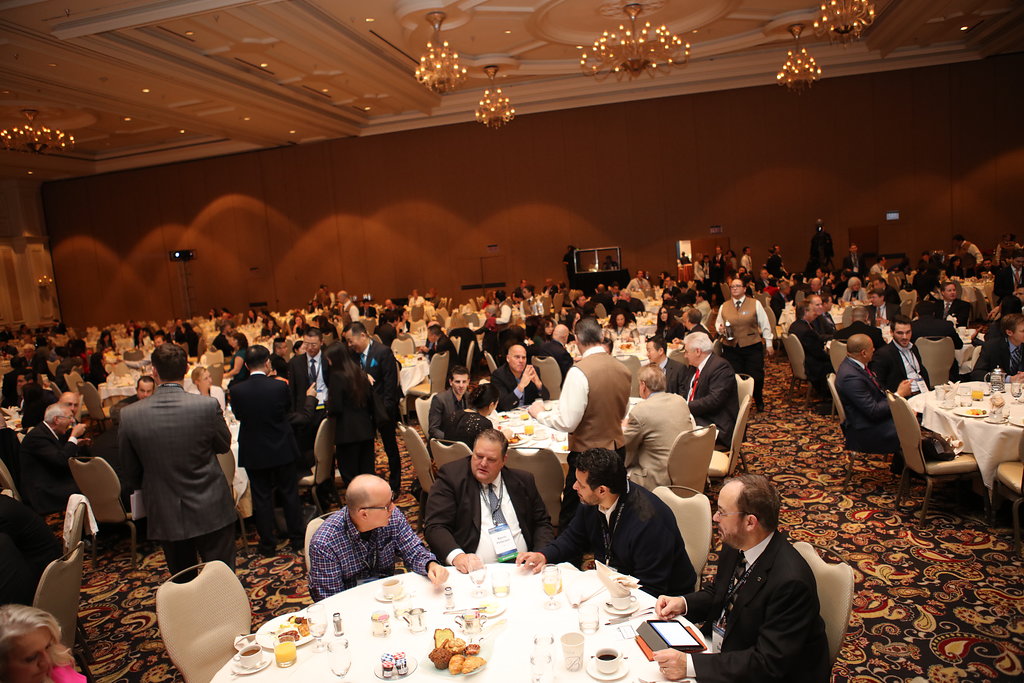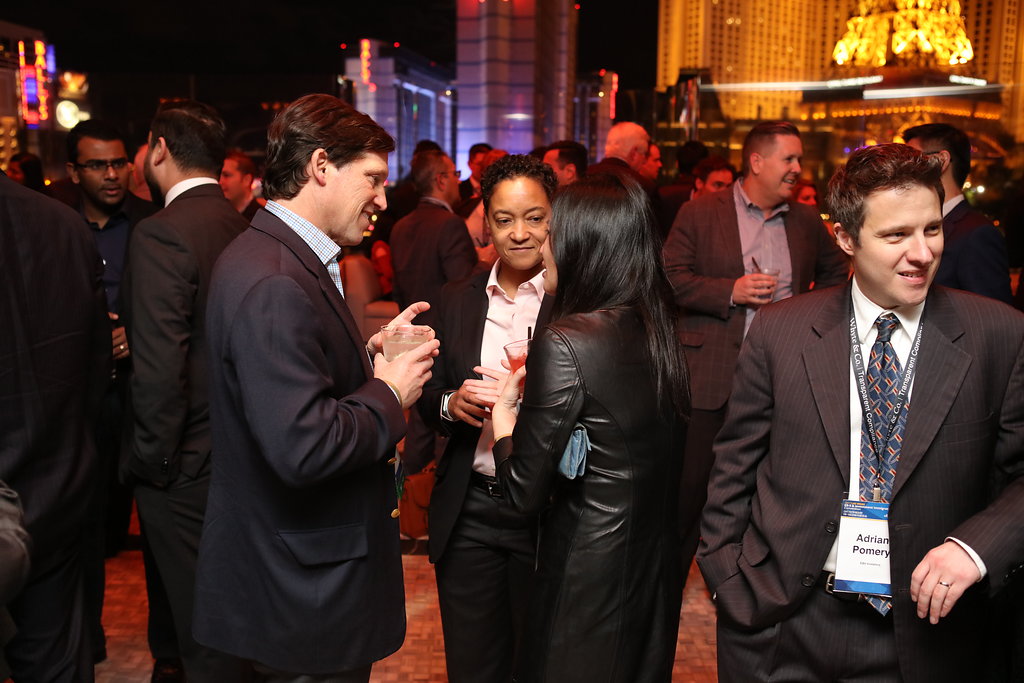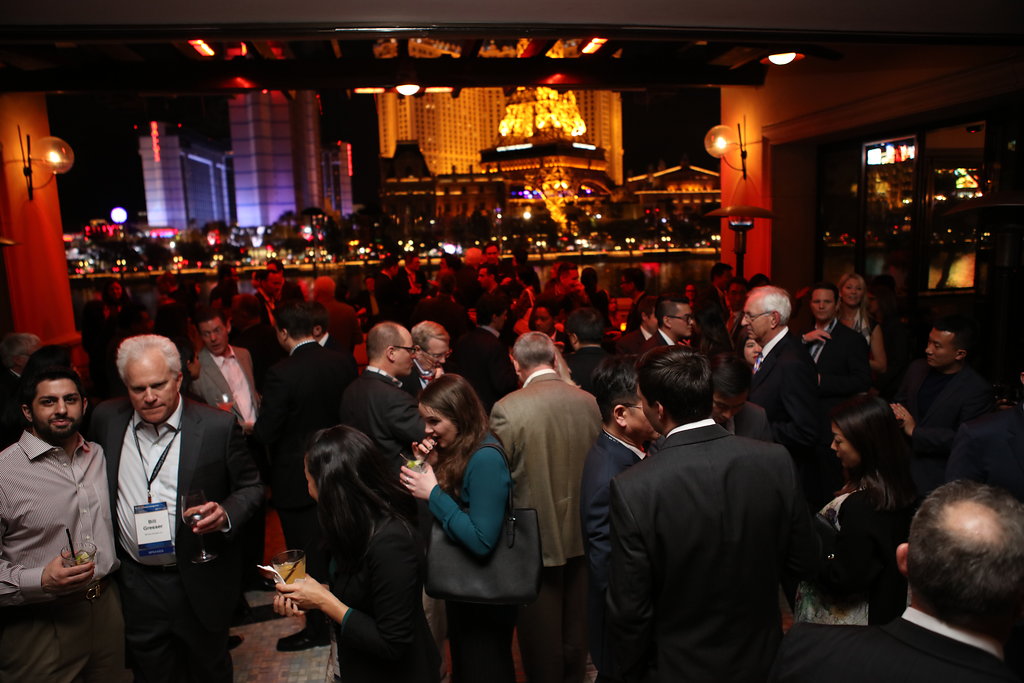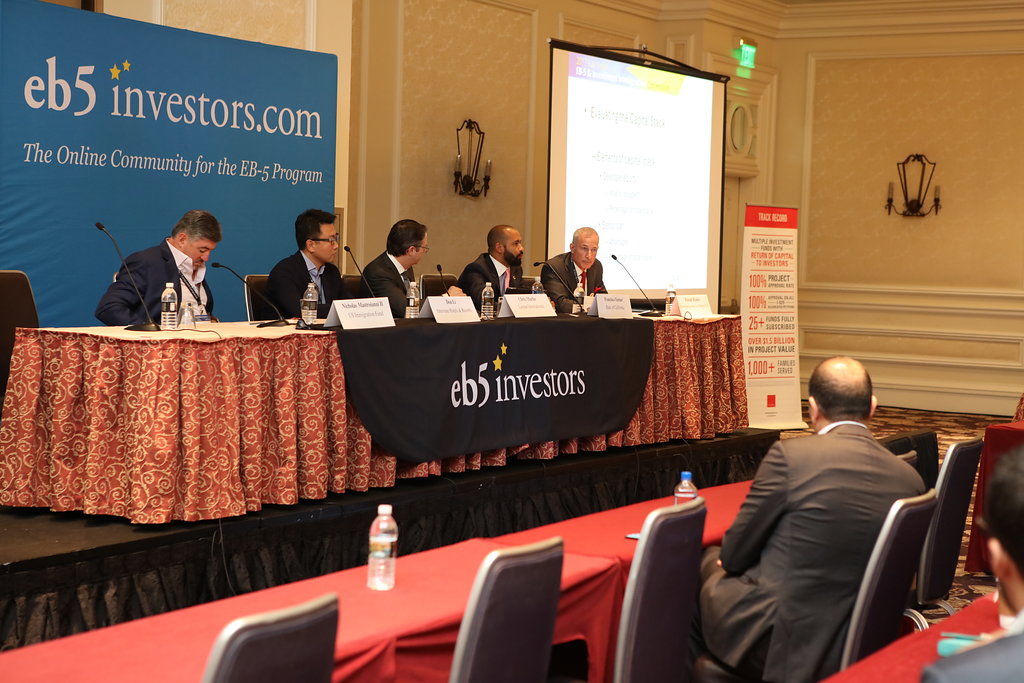 Disclaimer: EB5Investors.com events and conferences are open to the general public and may include persons resident in the U.S. or foreign countries who may be interested in EB-5 investment opportunities. Attendees, exhibitors and speakers at our events and conferences should consult with their own legal counsel regarding compliance with securities laws for any ongoing or planned securities offerings. EB5investors.com provides no legal advice concerning compliance with securities laws by attendees, exhibitors and speakers at its conferences and events.
NO REFUNDS OR EXCHANGES