2017 ROAR in the City- Really Outrageous Adventure Race

Saturday, July 22, 2017 from 9:00 AM to 2:00 PM (MDT)
Event Details
***Online sales have ended, please register in person Sat. July 22nd between 6:30-8:30am at the Lincoln Center, 2727 N. Cascade Ave
Endurance.
Intelligence.
Teamwork.
And hella fun.
The "Really Outrageous Adventure Race" is back for the 4th year!
 Explore Downtown Colorado Springs like never before! Grab your team, roll up your sleeves and get ready to put your brawn and brain to the test! Numerous physical and mental activities wait for you along the course. Check in at "Basecamp" (Lincoln Center) to get your clues to the race course. Then, head out by foot or by bike into the great unknown to attack your first activity! Gather clues to complete the course, and participate in the photo scavenger hunt to win prizes! Teams compete for 1st-3rd based on completion of activities, time completed and bonus points. 
Happening in 2017:
-2017 THEME: "Jungle ROAR in the City "
-Many new activity locations!
-All maps & clues given to you at start of race.

 This year, UpaDowna is partnering with the Rocky Mountain State Games to include ROAR Urban Adventure Race as one of the 40+ sports in the 2017 RMSG. More than 10,000 athletes of all ages and skill levels are expected to participate in competition primarily taking place July 21-23 & 28-30. To learn more, visit RockyMountainStateGames.org.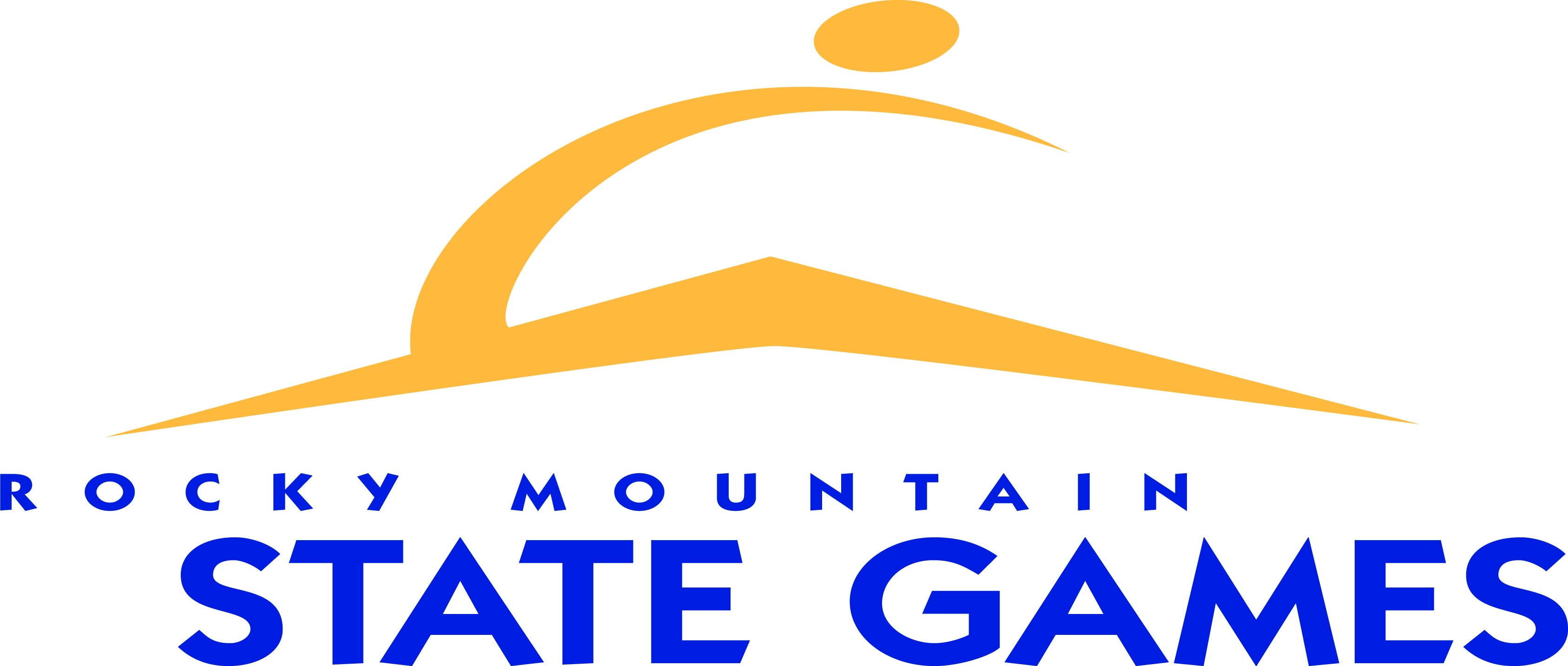 Details:
            -$30/person until March 31st
            -$40/person April 1st- May 31st

             -$50/person June 1st- July 22nd

             -KIDS: First child 17 and under- $15, each additional child $5 each.
             -Kids 5 and under= FREE!
             -Don't have a team? Sign up as an individual and we'll help you out!
-Teams of 4-6 allowed for both Family and Competitive category, at least one person on Family Team must be 17 or younger.

-Ages 18+ may be on an adult team, 17 and under must be with a family team.

-Adults wishing to participate with a celebratory after-ROAR beer MUST present ID at check-in or after-party

-All participants must sign a safety waiver online or in person
-Must have a team captain
-At least one smartphone per team is required (photo scavenger hunt included in ROAR) Use hashtags #ROARinthecity to win!
-If you are participating in the Competitive Category of ROAR, you must have two modes of transport: your feet and unmotorized wheels, like a bike (secure bike parking will be available at basecamp).

-For the Family Category, the mode of transport can be by feet, bikes, bike trailers, tag-a-longs, jogging strollers etc…

-HELMETS ARE REQUIRED for your non-motorized mode of transportation!! Required for all participants on bikes and for kids on bikes, scooters, tag-a-longs or on their own set of wheels. Parents: you can make the decision for helmets on kids in bike trailers.
-FREE food and cold refreshments at the after party!

PRIZES for:
-Competitive Team Winner

-Family Team Winner
-2nd & 3rd place teams in each category

-Most Creative Team Name (in each category)
-Most Creative Team Costumes (in each category)
-Most Team Spirit (in each category)
and of course…
-MVT or MVJ (Most Valuable Tarzan/Jane)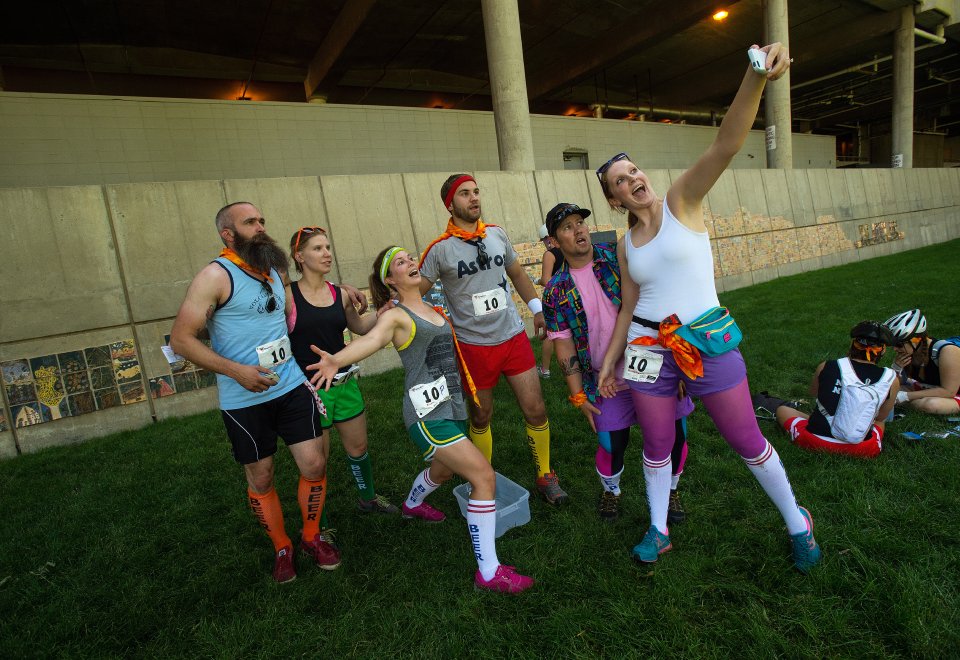 For more info about becoming a sponsor, please email Randi at randi@upadowna.org

Thank you to our 2017 Beer Sponsors!
Thank you to our 2017 Sponsors!
Save
Save
Save
Save
Save
Save
Save
Save
Save
Save
Save
Save
Save
Save
Save
Save
Save
Save
Save
Save
Save
Save
<span style="border-radius: 2px; text-indent: 20px; width: auto; padding: 0px 4px 0px 0px; text-align: center; font: bold 11px/20px 'Helvetica Neue',Helvetica,sans-serif; color: #ffffff; background: #bd081c url('data:image/svg+xml;base64,PHN2ZyB4bWxucz0iaHR0cDovL3d3dy53My5vcmcvMjAwMC9zdmciIGhlaWdodD0iMzBweCIgd2lkdGg9IjMwcHgiIHZpZXdCb3g9Ii0xIC0xIDMxIDMxIj48Zz48cGF0aCBkPSJNMjkuNDQ5LDE0LjY2MiBDMjkuNDQ5LDIyLjcyMiAyMi44NjgsMjkuMjU2IDE0Ljc1LDI5LjI1NiBDNi42MzIsMjkuMjU2IDAuMDUxLDIyLjcyMiAwLjA1MSwxNC42NjIgQzAuMDUxLDYuNjAxIDYuNjMyLDAuMDY3IDE0Ljc1LDAuMDY3IEMyMi44NjgsMC4wNjcgMjkuNDQ5LDYuNjAxIDI5LjQ0OSwxNC42NjIiIGZpbGw9IiNmZmYiIHN0cm9rZT0iI2ZmZiIgc3Ryb2tlLXdpZHRoPSIxIj48L3BhdGg+PHBhdGggZD0iTTE0LjczMywxLjY4NiBDNy41MTYsMS42ODYgMS42NjUsNy40OTUgMS42NjUsMTQuNjYyIEMxLjY2NSwyMC4xNTkgNS4xMDksMjQuODU0IDkuOTcsMjYuNzQ0IEM5Ljg1NiwyNS43MTggOS43NTMsMjQuMTQzIDEwLjAxNiwyMy4wMjIgQzEwLjI1MywyMi4wMSAxMS41NDgsMTYuNTcyIDExLjU0OCwxNi41NzIgQzExL
Have questions about 2017 ROAR in the City- Really Outrageous Adventure Race?
Contact UpaDowna
When & Where

Lincoln Center
2727 n cascade ave
Colorado Springs, CO 80907


Saturday, July 22, 2017 from 9:00 AM to 2:00 PM (MDT)
Add to my calendar
Organizer
UpaDowna is an outdoor adventure-based nonprofit located in Colorado Springs, Colorado. Our mission is to provide access to outdoor adventures for all through events and programs that empower individuals, create healthier communities, and foster a respect for the environment. We offer 6 programs that are free or donation based and open to the public. Our goal is to serve all ages and abilities by providing the education and outdoor gear needed to be successful. Join us as we hike, bike, camp, climb, SUP or inspire the next generation of explorers!
2017 ROAR in the City- Really Outrageous Adventure Race