Actions and Detail Panel
'2017 Road to Success' An all day coaching clinic experience
Thu, March 30, 2017, 9:00 AM – 4:00 PM PDT
Description
Its almost the 2nd quarter of 2017...
Are you on track with your business goals so far this year?
Bill Tierney Coaching is hosting a VIP '2017 Road to Success' clinic that will be focused on taking your business vision to action. There will be 2 dynamic, industry leading guest speakers joining Success Coach Bill to motivate, inspire, and leave you with new ideas and strategies to generate more business this year.
There are only 40 tickets available to this event so reserve your spot now! You will receive a confirmation email that will include a life category self evaluation as well as introductory videos from the speakers.
Coach, consultant and improvisor, Kevin Benson will facilitate an interactive Business Improv workshop to explore how we approach failure and creativity in our work and in our lives. Participants will practice using a more effective lens to deal with what gets in our way and what stops us.
Business Development Expert Sarah Rushton will crack open your inspiration with practical proven methods to attract plenty of the right clients and customers.
Bill Tierney will build on Kevin and Sarah's contributions by helping you to point your mind in the direction needed to implement these fresh ideas.
Spend a fun and enlightening day with Bill, Kevin and Sarah, established experts in their fields. Lunch will be provided.
Be inspired, educated, and entertained while fueling up for the next quarter.
Kevin Benson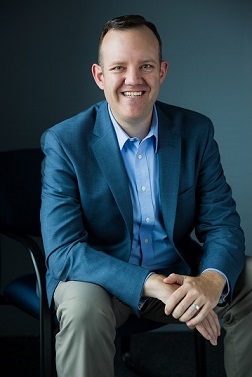 Kevin Benson is a coach, consultant, speaker, professor, and improv performer who believes that we can change the world by changing the way we look at risk-taking, failure and creativity. He is passionate about changing the way organizations and individuals think about how we work, communicate and interact with one another. Kevin has helped people at every level in organizations become better leaders, better communicators and more satisfied in their work and lives. He happily lives and works here Spokane, WA with his wife and two young daughters. He can be found online at www.boldmoveconsulting.com
Sarah Rushton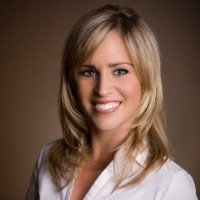 In her role as a Business Development Resource for Lexicon Healthcare's home health and hospice agencies, she is able to utilize her skills and experience to uncover opportunities that develop branding, business development training, program creation, strategic partnerships, community education, effective workflow processes, and quality community liaisons and marketing teams.
Her 20 year career in outside sales, business development, management, and leadership is highlighted by significant positions in sales, sales management, business to business relations, workflow process improvement, customer service training, and sales training. Prior to working in the home health and hospice industry she created opportunities as an independent business consultant, where she helped small companies market themselves in a down economy as well as reviewed and revised marketing budgets to create and track their R.O.I. efficiently. Spending time developing strong business contacts through networking and excelled marketing strategies has allowed her to utilize partnerships in each industry to create reciprocating work flow and customized sales and customer service training. She has extensive experience in areas of sales processes, customer service excellence, sales support and management, education, public speaking, client relationship building, internal department support, territory planning and management, market analysis, social media marketing and engagement, and unique market strategy development as well as program development and streamlined workflow. Sarah can be found online at https://www.linkedin.com/in/sarahrushton1
Date and Time
Location
Focused Fitness Community Center
2426 N Dishman Mica Road
Spokane Valley, WA 99206