Description
Protecting and Upholding the Civil Rights of All People:
Please note - Online registration is now closed, but on-site registration will be available!
Join Silicon Valley Community Foundation (SVCF) for this free event featuring special guests, Anthony Romero from the American Civil Liberties Union and Jonathan Greenblatt from the Anti-Defamation League.
3 p.m. - Doors Open
3:30-5 p.m. - Program and Panel Discussion
5-6 p.m. - Reception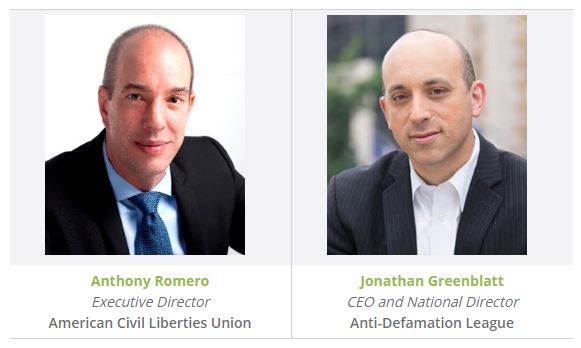 In our ever-changing national environment, there are mounting concerns regarding the rights of immigrants and refugees, the spike in hate crimes against Jewish people and Muslims, women's reproductive rights, and the rights of the LGBTQ community.
Our speakers are uniquely qualified to discuss these issues and address how the civil rights of all people can be protected and upheld.
SVCF's Regional Meeting is a free, annual event that is open to the public -- nonprofits, foundations, corporate representatives, and community members are invited to attend.
In addition, SVCF will announce our plans for the future of our strategic grantmaking at the Regional Meeting. For more than a year, SVCF has been conducting a review of our grantmaking strategies, to ensure they continue to address our community's most pressing issues. The results of the review will be shared for the first time at the Regional Meeting.
We are also looking forward to celebrating SVCF's 10th anniversary at this year's Regional Meeting -- we hope you'll join us!