Event Information
Location
NOAA
1325 East West Highway
2nd Floor Conference Room
Silver Spring, MD 20910
Description
Registration is closed. Info: RXIPresident@gmail.com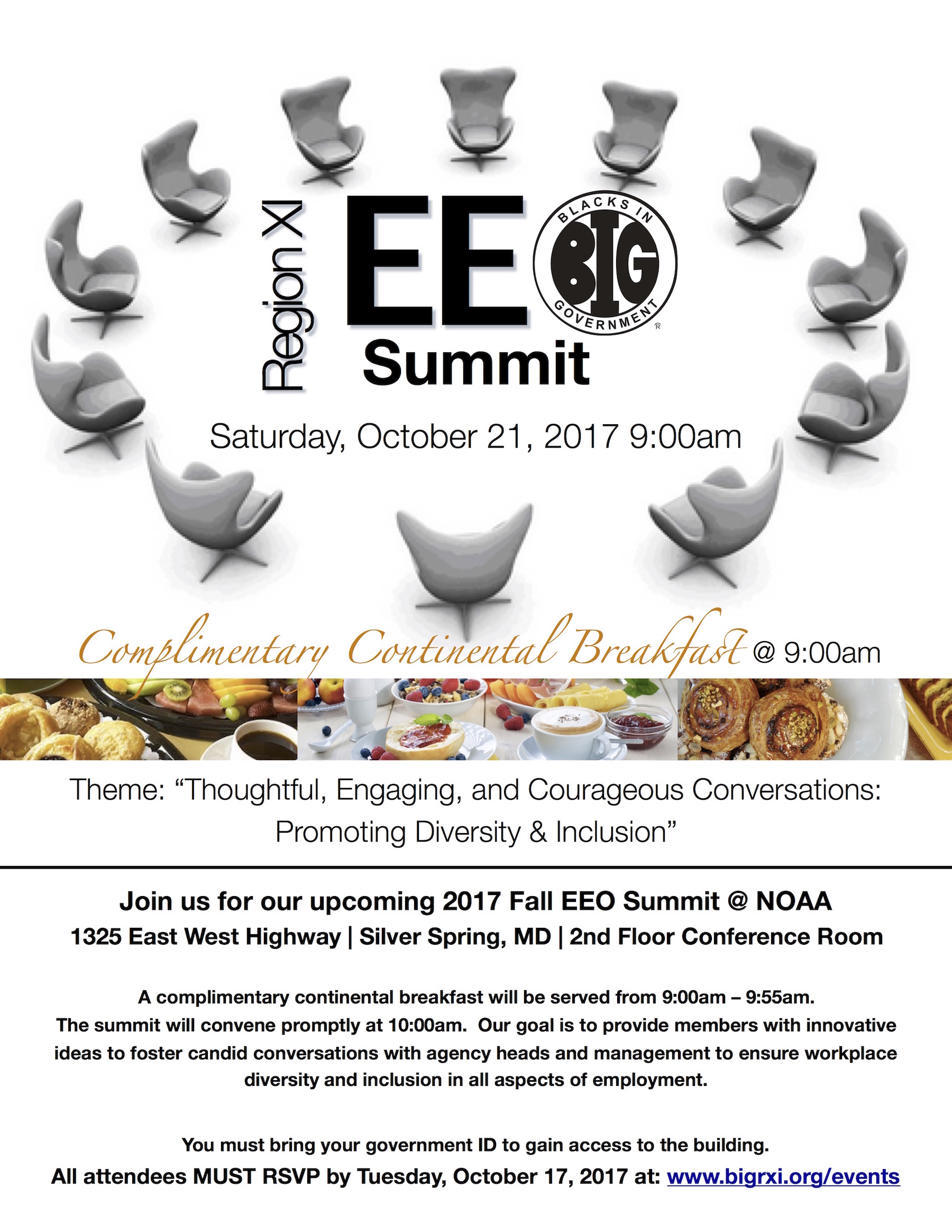 2017 Region XI – Fall EEO Summit – Saturday, October 21, 2017 from 9:00am – 2:00pm
Join us for our upcoming EEO Summit on Saturday, October 21, 2017 at NOAA.
A complimentary continental breakfast will be served from 9:00am – 9:55am. The summit will convene promptly at 10:00am.
Theme: "Thoughtful, Engaging, and Courageous Conversations: Promoting Diversity & Inclusion"
Goal: To provide members with innovative ideas to foster candid conversations with agency heads and management to ensure workplace diversity and inclusion in all aspects of employment.
All attendees MUST RSVP by Tuesday, October 17, 2017
Date and Time
Location
NOAA
1325 East West Highway
2nd Floor Conference Room
Silver Spring, MD 20910