Description
Please visit www.providencesymposium.com for more details on the 2017 Providence Symposium
SATURDAY SYMPOSIUM SCHEDULE:
Saturday, October 21: 8:15 - 1:00 pm

A morning of lectures and panels at the First Unitarian Church of Providence including:
Who Owns Heritage? Keynote Address by Randall Mason, Chair, Graduate Program in Historic Preservation and Associate Professor of City & Regional Planning, University of Pennsylvania

Sites and Stories: A Consideration of Urban Displacement and Its Aftermath. A conversation with Claire Andrade-Watkins, Professor of Film and Africana Studies at Emerson College, Visiting Scholar at Center for the Study of Slavery and Justice, Distinguished Community Practitioner & Senior Fellow at the Swearer Center for Public Service, Brown University and director of the Fox Point Cape Verdean Project. Moderated by Christina Bevilacqua.


The Death and Life of American Planning—Building Our Future. A roundtable with historians and planners on the post-urban renewal evolution of the planning field, including the role of preservation. Featuring Yale School of Architecture Associate Professor Elihu Rubin, Allen Penniman, principal planner for the City of Providence , and J. Trey Scott, Principal Planner for the City of Central Falls. Moderated by Marisa Brown from the John Nicholas Brown Center for Public Humanities and Cultural Heritage at Brown University.

Saturday, October 21: 2:30 - 4:00 pm

A walking tour of the Fox Point redevelopment area with Claire Andrade-Watkins and John McNiff, National Park Service Ranger, Roger Williams National Memorial. SPACE IS LIMITED. REGISTRATION REQUIRED.
Click here to register for our additional Symposium film screening on Wednesday, October 18.

The Providence Symposium is generously sponsored by: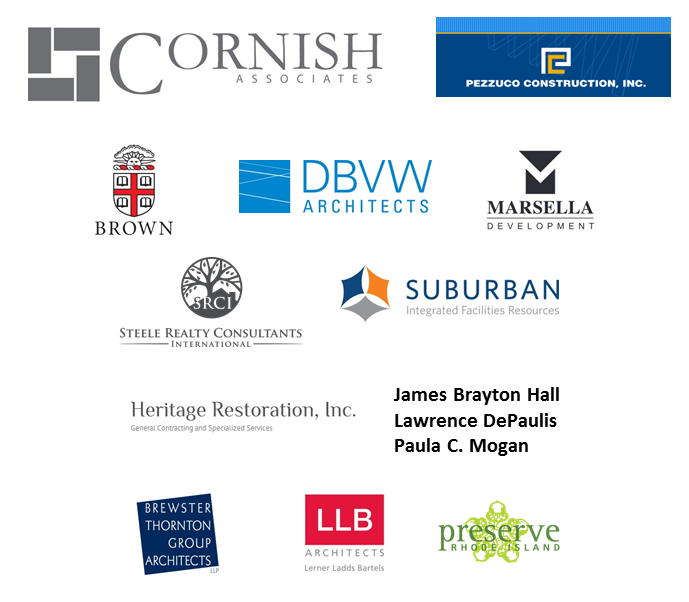 This project is made possible by a grant from the Rhode Island Council for the Humanities, an independent affiliate of the National Endowment for the Humanities. Any views, findings, conclusions or recommendations expressed in this program do not necessarily represent those of the National Endowment for the Humanities.