| | |
| --- | --- |
| 2017 Pro & Semi Pro Cheer & Dance Workshop | |
Event Details
Learn from the Pros to Become a Pro
The ONLY Workshop in the area where you will learn directly from current
Pro & Semi Pro Cheer Coaches & Directors
---
This Dance Workshop is OPEN to ALL Dancers...
Potential, Current, Former Pro & Semi Pro Dancers and Cheerleaders or ANYONE that Wants to Dance to have FUN!!
OUR CHOREOGRAPHERS

NFL – Washington Redskins Cheerleaders Director, Stephanie Jojokian
NFL – Washington Redskins Cheerleaders Assistant Director, Jamilla Keene
NFL – Baltimore Ravens Cheerleader Corner Coach & Choreographer, Leslie Anderson

NBA – Washington Wizard Girls Dance Team Manager, Derric Whitfield
MISL – Baltimore Blast Cheerleaders, Liz G
AFL – Washington Valorettes Dance Team Manager, Derric Whitfield
PIFL – Richmond Raiders Dance Team Coach, Kelly Allen
and.... a few surprises!!
ABOUT THE CHOREOGRAPHERS
Stephanie Jojokian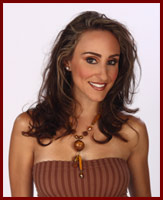 Stephanie has been the full-time Director and Choreographer for the Washington Redskins Cheerleader for eleven years where she has been instrumental in taking the team to a higher level. Prior to entering on the fields of the NFL, she was the director for the NBA's Washington Wizards NBA Dancers for six years, where she also danced for two seasons.  To add to her list of accolades, Stephanie is also the co-founder of Capitol Movement (www.capitolmovement.org) a Washington DC based dance company and nonprofit whose mission is to "Build Better Lives Through Dance".  She co-produces their annual spring concert.  
Derric Whitfield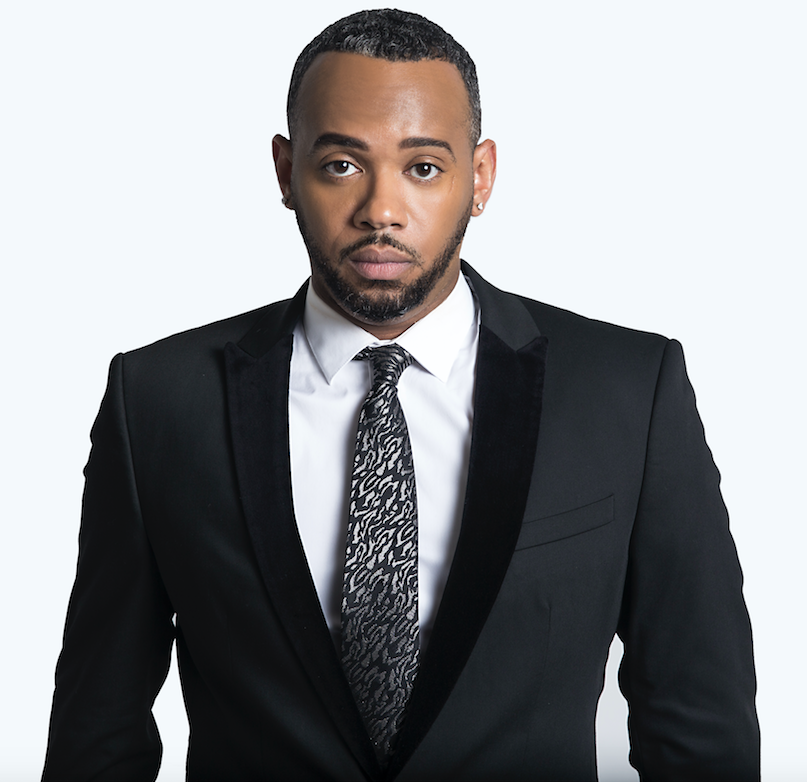 Derric is the Dance Team Manager and choreographer for the NBA Washington Wizard Girls.  He is in his fifth season with the team and has truly transformed the style, look, and attitude of the Wizard Girls. Derric has also accepted the position as Dance Team Manager for the newly formed Washington Valorettes.  The Valorettes are the dance team for the American Football League's (AFL) Washington Valor.  
Prior to accepting the positions with the Wizards and the Washington Valor, Derric coached the Houston Rockets Little Dippers and Space City Seniors for six seasons, as part of the Houston Rockets organization. Derric also coached the Houston Energy Code Red Dancers, the AFL2 Texas Copperheads dance team and the WNBA Houston Comets Team NRG. He is also an instructor at the P-R-O Convention held every year in Atlanta.
Liz Guaraldo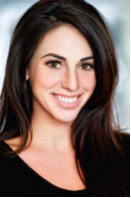 Elizabeth Guaraldo has been the Coach for the Major Indoor Soccer League's (MISL) Baltimore Blast Cheerleaders for nine years. The Blast Cheerleaders have released numerous swimsuit calendars, performed at the AST Dew Tour and traveled to Bermuda to participate in the Island Soccer League (ISL) All Star game. She is also the Coach for the North America Lacrosse League's (NALL) Baltimore Bombers Cheerleaders.
In addition, Liz coached the dance team for the Baltimore Mariners. Prior to taking on the role of being a Coach, Liz was a 2005- 2006 Washington Redskins Cheerleader. She went to college at UMBC where she was on their dance team as both a member and a captain.
Leslie Anderson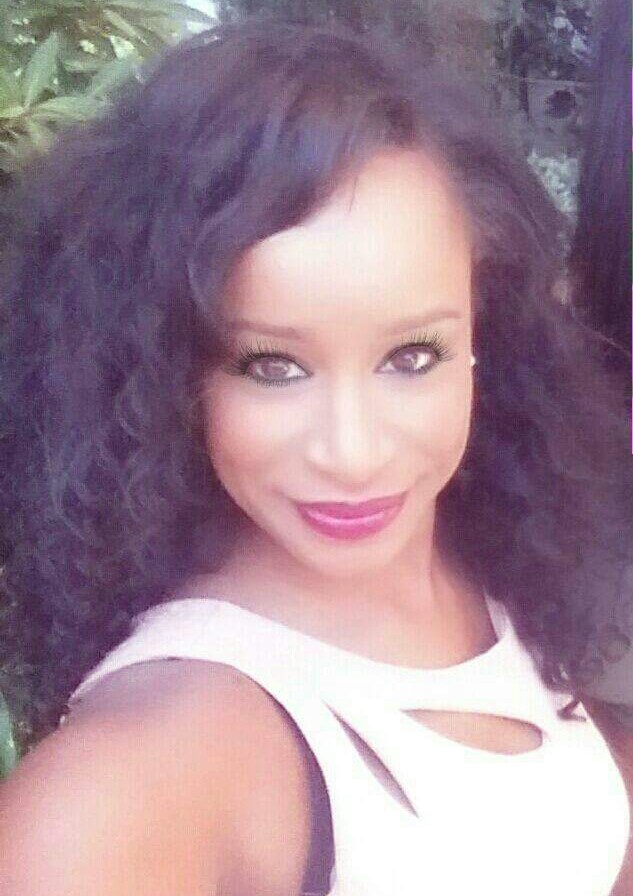 Leslie has been involved in the dance/cheerleading industry for 35 years. With a dance background in ballet, jazz, and hip-hop, she has taken many master classes and trained with some of the world's elite choreographers/dancers.  As a result of her dance training, Leslie was selected to participate in private auditions for musical icons such as Janet Jackson and Mariah Carey.  She has also performed with Grammy award winning artist Ludacris.  One of her most notable accomplishments was being a part of the 2-time Superbowl Champion Baltimore Ravens organization. She completed eleven consecutive years as a Baltimore Ravens Cheerleader giving her the 2nd longest consecutive career in the NFL. While cheering for the Ravens, she was a choreographer for the team, traveled the world on military tours, served as captain for 8 years, was the 8 time recipient of the Raven's MVP cheerleader award, appeared in numerous magazine articles and commercials, graced the cover of the Swimsuit Calendar, and was chosen to represent the Ravens at the 2007 All Star Pro-Bowl game in Hawaii. During her tenure with the Ravens she also dedicated her time to coaching the Lil Ravens Cheerleading team.  She has many years of coaching experience and has worked with all ages ranging from 3-40. 
Currently, Leslie works for the Epic Brands and is a choreographer and corner coach for Baltimore Ravens cheerleaders. She currently resides in Baltimore, Maryland. 
Kelly Allen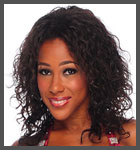 Kelly is the Coach for the Professional Indoor Football League's (PIFL) Richmond Raiders Dance Team. Kelly recently hung up her pom poms where she was a Washington Redskins Cheerleaders for 7 years and a Wizard Girls Dancer for 3 years, holding the title of Captain for both teams. She choreographed for the Washington Wizard Junior Dancers and made several trips to the Middle East, Europe, the Balkans, Central America, and Greenland to entertain and boost the morale of our troops. Kelly is currently a member of the Capitol Movement Dance Company. In her "spare" time Kelly is also a singer with Kaleidoscope, a 10-piece band based in Maryland, and has done all types of performances ranging from NFL Football games to the Inaugural Balls for Presidents George Bush and Barack Obama. 
---
LOGISTICS
NOTE:  Locations for Day 1 and Day 2 are different

Day 1 - Learn Choreography & Technique from Pro Cheer Directors & Coaches
Saturday, January 28th
Registration:       8am
Workshop:          9am - 5pm
Location:            Oxon Hill Village Apartments:  Recreation Center - Gymnasium
                           2260 Alice Avenue, Oxon Hill, MD 20745

On Day 1, you will:
1.     Learn dance routines, technique and tips from Coaches & Pro Cheerleaders
2.     Get the inside scoop from Coaches about the pro dance teams in DC, Maryland, & Virginia
3.     Gain knowledge and insight to be prepared for upcoming prep classes and auditions

All routines taught will be similar in nature to those taught during the actual audition process.
Dress is dance attire with dance shoes and look your best.  Bring water, lunch, energy and your questions!

Day 2 - Mock Professional Cheerleader Audition & Feedback 
Sunday, January 29th (optional)
Registration:    10:30am - 11am
Workshop:       11am - 2:30pm (Detailed Schedule is below)
Location:         Gold's Gym - Boulevard at the Capital Center
                        931 Capital Centre Blvd, Largo, MD 20774

On Day 2, you will:
1.     Show off what you learned on Day 1
2.     Receive immediate feedback on your strengths and opportunities for improvement
3.     Ask last minute questions and walk away with confidence for the upcoming auditions!

Dress is audition-type attire (if possible) with dance shoes and look your audition best.  Bring water, snacks, energy and your practiced routines!
---
DETAILED SCHEDULE
DAY 1:  Oxon Hill Recreation Center, Oxon Hill, MD 
| | |
| --- | --- |
| Time | Workshop Event - Day 1 (Subject to Change) |
| 8am - 9am | Registration |
| 9am - 9:30am | Welcome, Warm Up & Stretch |
| 9:30am - 10:30am | Kicks & Technique, Q&A - Jamilla Keene, WRC Assistant Director |
| 10:30am - 11:30am | Redskins Cheerleader Routine, Q&A - Stephanie Jojokian, Director |
| 11:30am -11:45am | Break |
| 11:45am - 12:15pm | Baltimore Blast Sideline Routine & Freestyle, Q&A - Liz Guaraldo |
| 12:15pm - 1:00pm | Sponsor Presentation/Give Aways & Lunch/Snack |
| 1:00pm - 2pm | Wizard Girls Routine, Q&A - Derric Whitfield, Dance Team Manager |
| 2:00pm - 3:00pm | Baltimore Ravens Routine, Q&A -  Leslie Anderson, Corner Coach/Choreographer |
| 3:00pm - 3:15pm | Break |
| 3:15pm - 4pm | Washington Valorettes Routine - Derric Whitfield, Dance Team Manager |
| 4pm - 4:30pm | Routine Review, Stretch & Recap |
| 4:30pm - 5pm | Goodbyes  |
DAY 2:  Gold's Gym, Largo, MD


| Time | Workshop Event - Day 2 |
| --- | --- |
| 10:30am - 11am | Registration |
| 11am - 2pm | Mock Audition                                                |
| 2pm - 2:30pm | Recap, Advice & Goodbyes |
---
FEEDBACK & TESTIMONIALS 
This was my first year attending a Sideline Prep Pro Cheer Workshop and I am more than grateful for all of the efforts made by GeNienne and the rest of the Sideline prep team. This will be my first season trying out for pro/semi pro teams and this workshop has made me exponentially more confident going into the process. I now am more confident and knowledgeable about auditioning for a pro/semi pro team and have the Sideline Prep Pro Cheer Workshop to thank for it. I am extremely appreciative for this awesome weekend and am looking forward to our journey to come!
- Love, Candess
--------------------------------------------
Sideline Prep is absolutely amazing! There are exceptional amounts of support, guidance, feedback, and just all around love from all of the coaches, especially GeNienne! They are 100% here to help you achieve your dreams of becoming a professional cheerleader. If you put in the hard work, commitment, and attitude to become successful, they will match that same effort all the way. I can't wait to see where my journey with Sideline Prep takes me!
- Kelly :)
--------------------------------------------
It was so refreshing to receive real testimonies from coaches and directors who have been in our position. It was a wonderful weekend that provides lots of insights into the pro & semi-pro world of cheerleading.
-Jordan
--------------------------------------------
If you're planning on auditioning for a pro cheer team, you need to attend this workshop! After the weekend, you'll know exactly what to expect at an audition and the feedback from the judges at the mock audition is extremely helpful!
--------------------------------------------
Thank you for the amazing opportunity we had over the weekend with Sideline Prep.
It was so exciting to learn from current directors, dance among talented professionals & receive critique from people I aspire to be.
I left the weekend feeling more challenged, inspired & motivated than ever. It truly was a confidence builder & a great learning experience going into this audition season.
I am thankful for your program & I look forward to seeing you again!
 - T
--------------------------------------------
I just wanted to say you did a great job today and I had so much fun!! It was a great learning experience and very helpful! I can't wait to see what else Sideline Prep does in the future.
Thanks again.
- Holly 
-------------------------------------------- 
I first want to thank you for putting on such an amazingly fun and helpful workshop yesterday.
After learning a bit more about the other services you offer, I would really like to schedule some consultations prior to Redskins Cheerleader auditions if you have some availability.
- Jennifer

--------------------------------------------

Thanks for this great oppurtunity! I loved every minute of yesterday and I am so sore today!
- Stephanie

--------------------------------------------

Thank you soo much for an amazing weekend it was so insightful and I really got a lot out of it. 
- Jordan

--------------------------------------------

Thank you again for all of the helpful exercises from this past weekend, it was a incredibly helpful experience and I learned a great deal about professional cheerleading.
 - Colleen

--------------------------------------------

First I wanted to thank you for such a great weekend! The workshop and mock audition were a great learning experience and I am so happy I went :)
 
After hearing feedback from the different judges, I wanted to take some classes to better prepare myself for auditions. I am interested in auditioning for The Redskins and Wizards. 
- Kelly
---
QUESTIONS?
We look forward to helping you on your journey of becoming a Pro Cheerleader!  Or if you just wanna dance and have fun... we can't wait to groove with you!  We hope to see you in January!

For more information and or questions email us info@sidelineprep.com
Organizer
Sideline Prep
Sideline Prep is a PRO dance/cheer consulting company that helps young woman reach their dreams of becoming a professional or semi-professional cheerleader/dancer for the NFL, NBA, NHL, MISL, and other sports leagues.
We provide coaching and mentoring in ALL areas of the audition process to help "Our Lovelies" get "sideline ready" for prep classes and auditions. We assist with preparation in all areas:  dancing/technique, makeup application, outfit selection, nutrition, fitness, interview skills, modeling, confidence building… and more!
All of our Sideline Prep Coaches are current and former professional cheerleaders for the NFL, NBA, NHL, and various semi-professional teams.  They have all been through the preparation and audition process… and want to pass their lessons learned to you!
Bottom line… Our Mission is to give aspiring professional cheerleaders the knowledge, style, and glamour to walk into professional cheerleading prep classes and auditions with confidence!!